Queen Victoria was the longest lasting monarch in Englands history which she took over the position at the young age of 18 years old and lived for another 68 years. The task she had as a ruling monarch was extremely difficult as well. She took over at a time where the citizens of England really did dislike royalty for the way things were being handled. As well, there was simply very little respect for the throne as the relatively new way of doing things through a democratic system was still relatively fresh in thinking for the majority of the country. See

Queen Victoria is often claimed to have been a very good monarch. As noted above, coming in as monarch at a time where there was little respect for the throne, she is credited with bringing some respect back to it. The people of England adored her for the majority of her reign.
The Victorian Government featured one of the earliest constitutional monarchies of the world. While Queen Victoria was viewed to have a very respectful position, in reality she had a limited amount of power in comparison to monarchs that were living two centuries before her era. Instead of holding the responsibility of making day to day decisions for the entire country, she was often there simply to give advice to Parliament and the Prime Minister which was an elected official that now made the calls on the day to day tasks.
The country was growing so rapidly that the number of jobs just could not justify it. Therefore, the middle class not only would lose their jobs and have to find another, but they had to compete with immigrants for work. This drove the prices down on the wages and most poor class families struggled to even put food on the table.
The wedding day was considered to the most important day in the life of a Victorian girl. The girls were from very beginning had been taught to marry and to take of the family. The marriage of a girl was something very special for the mother, the soon to be bride and her family.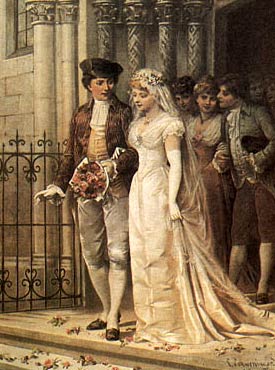 The womens costumes underwent radical changes in the Victorian era. The dresses worn by women in the early Victorian period showed resemblance to those worn by women in the Georgian age. Etiquette was an important factor in case of Victorian clothing.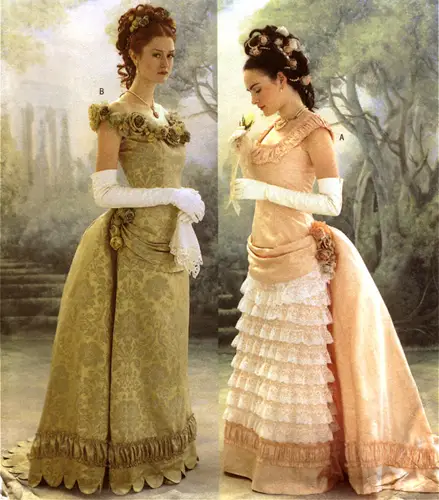 When people hear the word Victorian, the only thing that comes to their mind is the architecture. However, it is in the reign of Queen Victoria that radical changes in architecture took place, each having their own distinct characteristics.
The tables were an important factor in the Victorian furniture. The furniture in the Victorian period was inspired from Gothic, Tudor, Neoclassical designs, etc. The tables that were part of the furniture were basically made from Mahogany, rosewood and oak. In the Victorian era, like today, the table served many purposes.

Visit our sponsors: