Patrick Branwell Brontë Biography:
Early Years
Patrick Branwell Brontë was the only brother among six children. Three of his sister was the famous Brontë sisters, Emily, Charlotte, and Anne. Brontë's parents Patrick and Maria first stayed with their children near Bradford, Yorkshire and then moved their entire family to Haworth where Patrick was appointed as the permanent curacy of the area in 1821.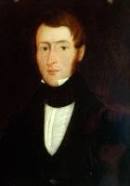 Brontë was educated at home by his father while the rest of his sisters were at boarding school. Brontë was given a classical education. Along with his paintings, Brontë is also known for his work with literature. As a child, he wrote several plays for his sisters with fantastical characters and sagas in West Africa.
Patrick Branwell Brontë' early years as a painter and writer
Brontë started his venture into painting when his father engaged John Bradley as the drawing inspired Brontë into art and architecture. After Bradley left for America, Brontë continued his studies under William Robinson.
Under the letter's guidance, he painted a portrait of his three sisters in 1834. He had initially included himself in the painting but was not happy with the outcome so he painted himself out of it. This painting is now exhibited at the National Portrait Gallery.
Brontë worked as a portrait painter in Bradford between 1838-39. His subjects were people who he was with every day and had an involvement in his leg. These included his landlady and his sister Emily.
Branwell Bronte Poems
However, this was short-lived when Brontë with his father started to review classics. Brontë thought that this will help him become a tutor. During this time, he still continued his literary work which included sending poems and articles to Thomas de Quincey and Hartley Coleridge. Coleridge encouraged Brontë to pursue translations of Horace's Odes.
Brontë as a Tutor and His Downward Spiral
In 1840, Brontë moved to Halifax where many artists, painters, and sculptors resided. One of them was James Bentley Leyland and Francis Grundy, who happened to be acquaintances of Brontë. He took up a job as an assistant clerk in charge at the Sowerby Bridge railway station.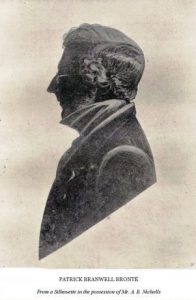 However, he was fired because of some missing cash from the accounts while he went out drinking. Brontë went on to take another tutor position in 1843 where he tutored the Reverend Edmund Robinson's son.
Patrick Branwell Brontë Biography
There he began an affair with the Reverend's wife after which he was dismissed from his post at the household.
After Mrs. Robinson made it clear that she was not going to marry Brontë, he spiraled in alcoholism and financial struggles. 
Branwell Bronte Paintings
Brontë did not have much luck with portraits and literature and was not famous for his paintings during his time. He died of Tuberculosis at the Haworth parsonage on 1848 and was laid to rest at the family church at Haworth.
More Info On- Hunter Colin, John Wesley, Rudyard Kipling, Dickinson Lowes Cato, John Everett Millais, John Pettie, Victoria Princess Royal