Queen Victoria Children and Family: Queen Victoria defined the British monarchy. She created the modern idea of a royal family with which we are familiar today. She had nine children born between 1840 and 1857 – four boys and five girls. Victoria and Prince Albert shared a common view and wanted to create a model, a loving and happy family.
They wanted to redefine royalty and establish the foundation of a dynasty that would cover entire Europe spreading peace and harmony to the restless and complaining people of the continent.
Princess Alice
Princess Alice was the third child and second daughter of Queen Victoria and Prince Albert. As a young woman, she gave her mother immense support sharing official royal duties, especially after the death of her father.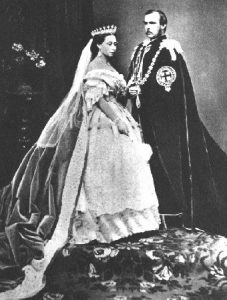 When Princes Alice turned 17, Queen Victoria decided it was time for her to marry. Taking a personal interest, she chose Prince Ludwig and Hesse, considering him the ideal choice for her daughter. Within six months of arrangement, they were married and Prince Ludwig turned out to be Grand Duke Louis XIV.
Queen Victoria Children and Family
The only sad thing was that her marriage took place in the shadow of her father's death because he died shortly after the arrangement was settled. Alice became the mother of seven children – Victoria, Elizabeth, Ernst-Ludwig, Irene, Friedrich Wilheim (Frittie), Alex and Marry.
However, Frittie met an accidental death while he was just a toddler. Alice saw her toddler running towards the window, which was not locked, but it was too late to stop him. The toddler fell and landed on his head. He died within a few hours because of internal bleeding. This took Alice to deep depression and she mourned this loss until her own death.
Birth and Early Years
Alice was born on 25 April 1843 at Buckingham Palace with a mixed feeling among people in London. Alice's education was planned and formulated by her father along with Baron Stockmar, his close friend.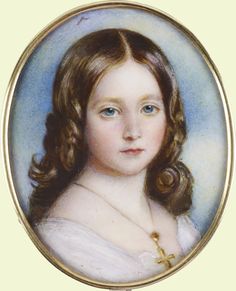 Alice, along with her siblings was taught practical skills like housekeeping, gardening, cooking, and carpentry. Daily lessons in English, French and German were also provided to the children.
Queen Victoria and Albert
Since Victoria and Albert favored monarchy based on family values, Alice and her siblings wore middle-class clothing on regular basis and slept in lightly furnished bedrooms. Alice found the world outside the royal household more interesting and visited her tenants, who were living and working in the estate.
During the Crimean War, Alice was eleven-year-old, but she toured London hospital for wounded soldiers along with her mother and elder sister. She was emotionally sensitive and highly sympathetic to other people's problems.
Alice spent a lot of time with her maternal grandmother Victoria, Duchess of Kent, when she was ill and on deathbed. She played piano and nursed her through the final stages of her illness. Alice also remained at the bedside of her father's final illness.
When the queen was distressed by her husband's death, Alice became her mother's unofficial secretary and took care of the official papers to and from government ministers while the queen isolated herself from public life.
Austro-Prussian War
In the Austro-Prussian war of 1866, Hesse Darmstadt was with the sides of Austrians. While her husband was taking part in the battle, Alice was actively taking care of the sick and wounded. She was heavily pregnant with her third child at that time and gave birth to Princess Irene on 11 July.
Later Life
After her son, Frittie's death in 1873, she felt very distressed. However, she resumed her public duties, including social and medical work in 1875. However, her relationship with her husband deteriorated, she traveled to Balmoral in late 1876 for the treatment of backward curvature of the womb. Her continued unpopularity in Darmstadt hurt her and her bitterness towards it increased.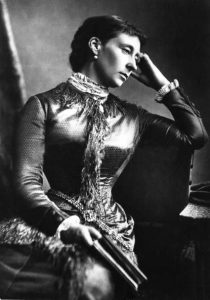 In November 1878, the entire household fell ill with diphtheria. It started with Alice's eldest daughter, Victoria and spread to Alix, Marie, Irene, and Ernest. Alice's husband was also infected shortly thereafter. She sent her daughter Elizabeth to her mother-in-law's and saved her from the infection.
Marie choked to death on 15 November and Alice tried to hold the news from other children for weeks. One day when Ernest got the news and got upset, she kissed her son to comfort him.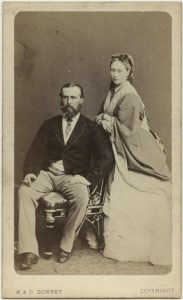 Physical contact with the diseased person gave her the infection and she became seriously ill. She died on 14 December, on the seventeenth death anniversary of her father leaving one son and four daughters. She was buried on 18 December 1878.
Legacy
Alice had founded the Alice Hospital in Darmstadt in 1869 where the sick and wounded in the city were treated. The organization flourishes much long after Alice's death.
Alice Society for Women's Training and Industry was established to educate women and an organization, Princess Alice Women's Guild, was devoted to training nurses. These organizations were highly active during the Austro-Prussian war.
More Info On- Life and Biography of Victoria Princess Royal, Queen Victoria, and Prince Albert, Victoria's Biography, Children's Costumes