William Harrison Ainsworth: "An elaborately plotted novel, a chaotic, wild and energetic narrative which combines claustrophobic, charnel-house Gothic horror with the romance and adventure of the outlaw and the open road.
The section of the novel devoted solely to Dick Turpin, 'The Ride to York', became so popular in its own right that it was often published separately; the well-known legend that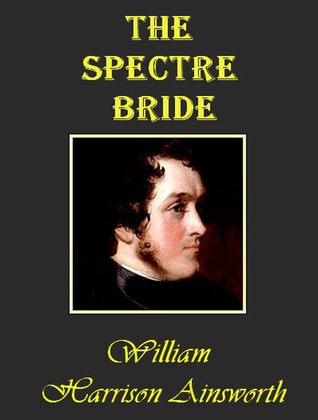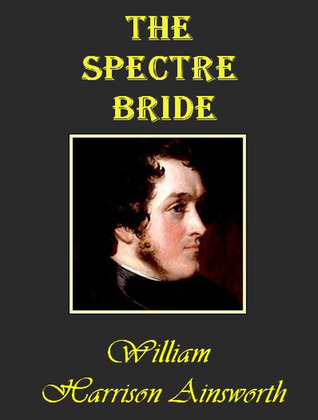 Turpin rode from London to York in one night is in fact entirely of Ainsworth's invention" Stephen Carver, The Literary Encyclopedia, on Rookwood.
William Harrison Ainsworth Biography
William Harrison Ainsworth was born in 1805 in King Street, Manchester as a son of a solicitor. The legal profession did not attract him. He was educated at The Manchester Grammar School and gradually grew as one of the most profound writers of those times. He lived from 1805 to 1882.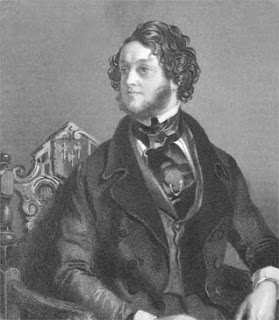 It was during 1829 Harrison Ainsworth began to develop the idea of Rookwood, and he began searching for information dealing with the subject. However, he published his first novel, "Sir John Chiverton" in 1843. It was followed by "Rookwood", in the same year. His other books can be listed in the following manner.
Novels by Ainsworth 
Rookwood (1834)
Sir John Chiverton (1834)
Admirable Crichton (1837)
Jack Sheppard (1839)
The Tower of London (1840)
Guy Fawkes: Or, the Gunpowder Treason (1841)
Old St.Paul's (1841)
The Miser's Daughter (1842)
Windsor Castle (1843)
Saint James's: or, The court of Queen Anne (1844)
The Fall of Somerset (1844)
Auriol (1845)
The Lancashire Witches (1849)
The Lancashire Witches is a highly fictionalized account of the activities of the notorious witches Demdike, Chattox, and Alice Nutter who, together with others terrorized the district of Lancashire around Pendle Hill and the Forest of Bowland during the early seventeenth century.
The Star-Chamber: An historical romance (1853)
The Flitch of Bacon: or, The custom of Dunmow (1854)
The Spendthrift (1857)
Ovingdean Grange: A Tale of the South Downs (1860)
The Constable of the Tower (1861)
Cardinal Pole: or, The days of Philip and Mary (1862)
The Lord Mayor of London: Or, City Life in the Last Century (1862)
Old Court (1866)
Myddleton Pomfret (1867)
The South-Sea Bubble (1868)
Hilary St. Ives (1869)
Talbot Harland: A Tale of the Days of Charles the Second (1870)
Tower Hill (1871)
Boscobel: Or the Royal Oak (1872)
Manchester Rebels of the Fatal '45 (1873)
Preston Fight (1875)
The Leaguer of Lathom: A Tale of the Civil War in Lancashire (1876)
Beau Nash: or, Bath in the eighteenth century (1879)
Stanley Brereton (1881)
Short Stories by Ainsworth 
The Spectre Bride (1821)
The Elixir of Life, (1845)
The Lancashire Witches (1849)
Books About William Harrison Ainsworth:
Below are some of the books written about this great writer:
William Harrison Ainsworth (1972) by George J Worth
The Life and Works of Lancashire Novelist William Harrison Ainsworth, 1805-1882 (2003) by Stephen Carver.
More Info On- The Jungle Book By Rudyard, Victorian Era  Books, and Authors