A Vision:
Poem Text: A Vision
TWO crownèd Kings, and One that stood alone
With no green weight of laurels round his head,
But with sad eyes as one uncomforted,
And wearied with man's never-ceasing moan
For sins, no bleating victim can atone,
And sweet long lips with tears and kisses fed.
Girt was he in a garment black and red,
And at his feet, I marked a broken stone
Which sent up lilies, dove-like, to his knees.
Now at their sight, my heart being lit with a flame
I cried to Beatricé, "Who are these?"
And she made answer, knowing well each name,
"Æschylos first, the second Sophokles,
And last (wide stream of tears!) Euripides."
The Poet
Oscar Wilde, a genius for an artist, is one of the most highly acclaimed poets of the Victorian era. His works are renowned for their depth and inspirational approach.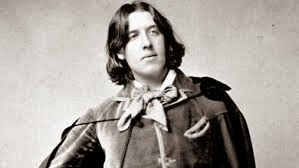 Oscar Wilde was an Irish poet and writer. He became one of the popular playwrights in 1890, after writing numerous writings in different formats.
Review of A Vision
This poem is about three kings. Where two of them are majestic, one is a sad man who barely has any kingly attributes.
However, there is a stone at his feet where flowers bloom to his knees, showing the world of his divine superiority. He was really the king of kings, one who could feel the pain of his subjects.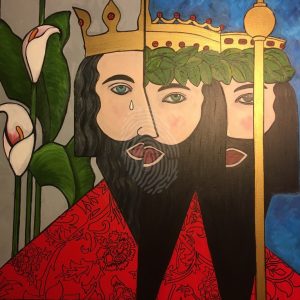 It is a beautiful poem, a masterpiece in itself. The concept is simple and touching. Oscar Wilde, yet again, tugs at the strings of the heart.
This poem is that symbolizes or describes human nature and innocence. The poem "A Vision" is about the three kings
More Info On- Sonnet on Approaching Italy, Symphony in Yellow, Impression- Le Reveillon