You may be wondering why there is an article about Abbey McCullough, who is a modern painter in the modern world on a Victorian-era website. The only rational answer is, people seem to be searching for her works on this website search. So I guess they deserve to get some information!
Personal frame
Artist Abbey McCullough was born in New Zealand in the year 1975. Her parents being the bohemian kind, her initial life was spent in a caravan and moving from place to place. She, however, didn't like this and dreamt of a normal life, staying within brick walls, saving up for the rainy days and a secure future. She moved on to Australia, to spend a sizeable part of her life, graduate and begin her career.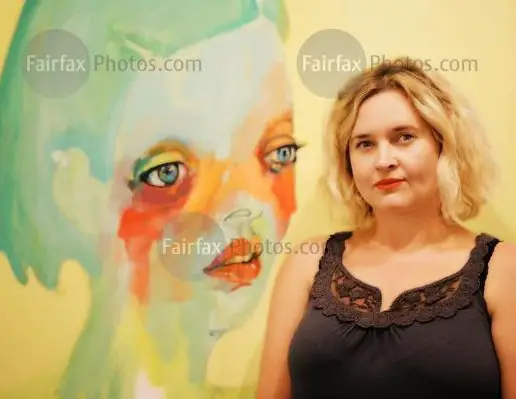 Education of Abbey McCullough
She graduated in 1995 in Visual Artisans Fine Art from Queensland College.
In 2008, she did her Research Masters in Fine Arts from the same college.
Paintings of Abbey McCullough
Abbey has successfully juggled at both sketching and painting. Her preferred medium of work is Oil on Canvas and Ink on paper. Almost all her paintings feature the same female subject, which bears an uncanny semblance to her own self. She draws inspiration from glossy magazines and commonplace women.
People at shopping malls and cafes act as her subjects for portraits as she feels that the set up reveals their unmasked personalities and expressions. She likes to delve into the complexities of human thinking in her subjects. Her pictures display expressions of the conflicting human mind and hence are indecisive. Primarily using charcoal to etch out the facial expressions, she then strokes it with paint.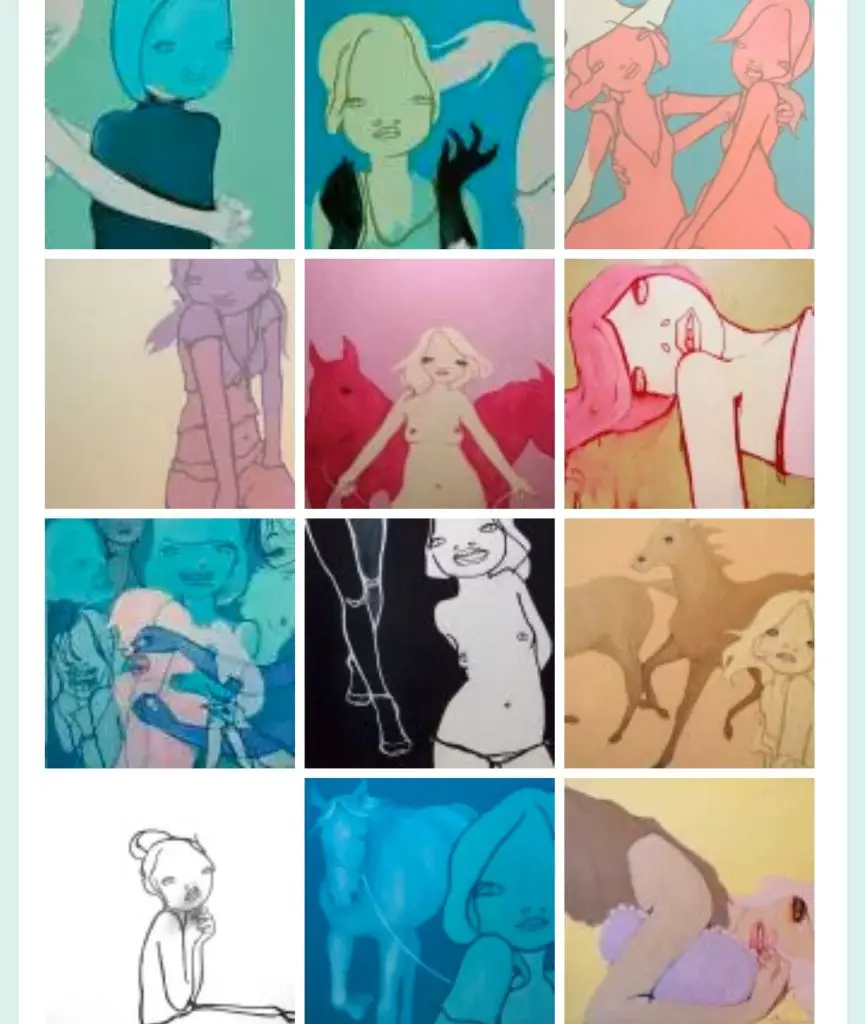 Abbey's paintings delve into the background of the emotional display in subjects but prefer to leave them unfinished. This gives a perception of restraining, restlessness guardedness, yet enticing. Not aspiring for aesthetic excellence in her pictures, Abbey finds comfort in leaving them ruffled.
Strange, yet engaging the pictures to allure the audience emotionally but do not let themselves loose. Reflecting the true nature of the human character, the majority of her feminine subjects bear that expressing where the person is torn between the desires of the heart and the mind.
Keeping the background sparse to the extent of nothingness, she emphasizes on the use of color and detailed facial expressions.
Abbey McCullough's Personal Belief
Not an outright portrait painter, Abbey believes that an overtly painted portrait is binding and restrictive. Although images have always been her preferred choice of communicating, it was because of its financial benefits that Abbey continued to paint pictures.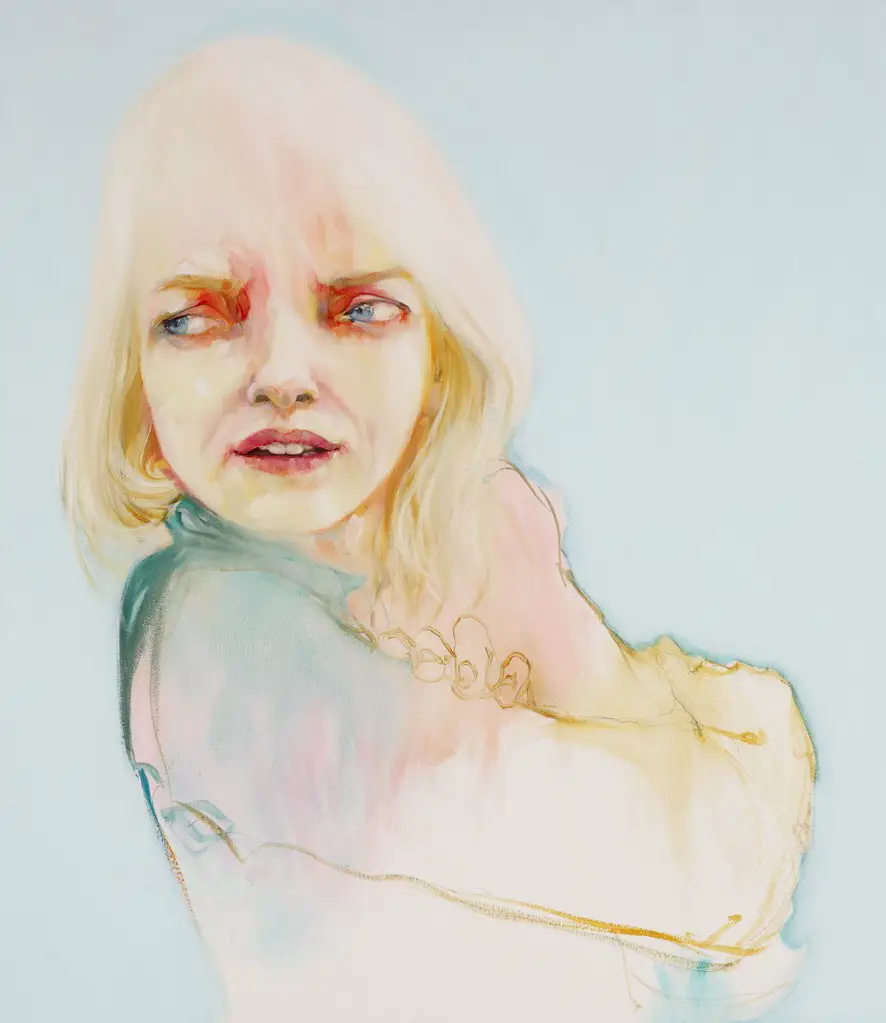 Accolades for Abbey McCullough
In 2007, her painting of actor Toni Collette catapulted her to be a finalist at the 2007 Archibald Prize.
In 2008, she was a finalist at the Metro 5 Art Award and the Duke Gold Coast Art Prize.
She was featured on Australian Art Collectors list of Australia's most collectable artists for 3 consecutive years starting from 2009.