Etienne Maurice Falconet (Paris, 1st December 1726- 4th January 1791, Paris)
Life of Etienne Falconet
Etienne Maurice Falconet was born on 1st December 1716 in Paris and died on 24 January 1791. Falconet was one of the most celebrated sculptors of his age, as he adapted the classical bravura of the French Baroque to an intimate and decorative Rococo ideal.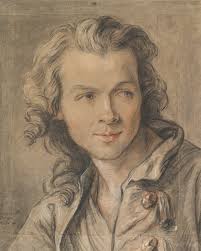 Falconet was patronized by Mme de Pompadour, known as the best for his small sculptures on mythological and genre themes and also for various designs made for Sevrès porcelain factory.
Works of Etienne Maurice Falconet
Falconet studied with the sculptor Jean-Baptiste Lemoyne. And in 1754 he was admitted as a member of the Royal Academy of Painting and Sculpture. With this achievement, he became the director of sculpture at the Sevrès porcelain factory in1757 and was further responsible for designing statuettes and other decorative items such as Venus and Cupid, and some series of nude female bathers.
One of the most important patrons of Falconet was Louis XV's mistress, Madame de Pompadour, who was the leader of taste and fashion and had a precise interest in the Sevres factory. Falconet also executed some monumental and religious work.
In 1766 he was subpoenaed to Russia by Catherine II to produce a bronze equestrian statue of Peter the Great of St. Petersburg.  In this monument, Falconet reverts to the grandiose splendor of baroque.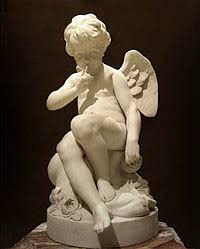 Falconet early productions such as his marble Milo of Croton and the Lion shows that he was intensely influenced by Gian Lorenzo Bernini, the great Italian baroque sculptor of the 17th century, and by Pierre Puget.
Etienne-Maurice Falconet Sculptures
During the 1750s, Falconet work of marble Allegory of Music, the terra-cotta Allegory of Hunting and his marble Cupid warning displays a great skill of combining a rococo taste for intimacy, refined elegance and delicate textures with smooth lines and sleek modeling characteristics of style which reflects Neoclassicism.
He produced a reasonably small amount of sculptures but his work is undoubtedly remarkable in its variety. Falconet left Russia in 1788 and soon after he suffered a debilitating stroke and died on 24th January 1791 in Paris. He is remembered for his work and writings such as reflexions sure sculpture i.e.  Reflections on Sculpture.
Etienne Maurice Falconet's Family Life
Pierre Etienne Falconet, a portrait painter was born in Paris in 1714. He was the son of the sculptor Etienne Maurice Falconet. His father who was friendly with Joshua Reynolds send him to England to work under the painter's direction, whereas his first studies were probably in the French Academy.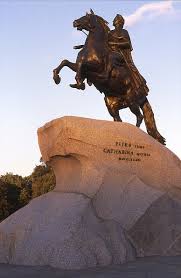 Pierre came to London in 1766, in which he obtained a premium for twenty guineas for a painting in chiaroscuro and again in 1768 he gained another of twenty-six guineas for a historical composition.
He was made the member of the Incorporated Society of Artists and contributed to their exhibitions from 1767 to 1773.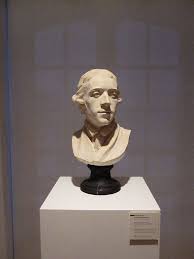 After returning to France, he married Marie Anne Collot, who was his father's assistant and was a sculptor too. With Collot, he had a daughter, Madame Jankowitz. He paints a lot and died in 1791.
More Info On- Falconet-Etienne Maurice, Antoine Louis Barye, John M Steele