Below is the detailed biography of Alfred Edward Housman who was more commonly known as AE Housman, an English scholar, and classical poet.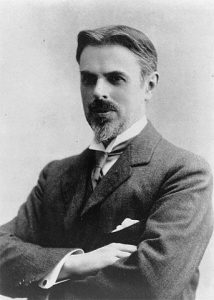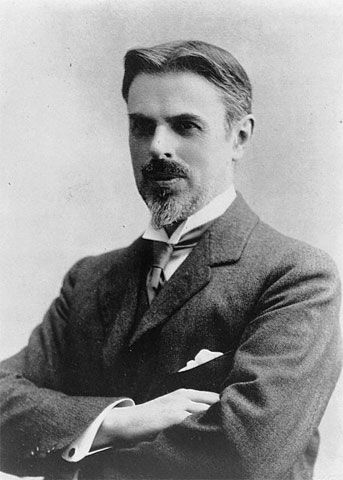 He is well known for writing a series of poems called 'A Shropshire Lad'. His writings depicted the Victorian and a slight Edwardian nature.
Early Life of AE Housman
AE Housman was born in Bromsgrove, Worcestershire – a county in West Midlands of England on the 26th of March 1859. His father was Edward Housman and mother was Sarah James who came from Gloucester whereas Edward Housman was from Lancaster.
Alfred was their first child out of the seven children they had. During his childhood, he was more of a leader to his siblings. One of his sisters said that she learned all the Astronomy she ever knew from her brother Alfred.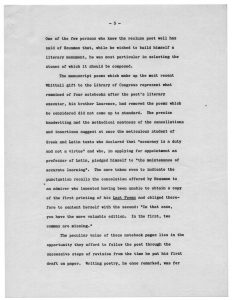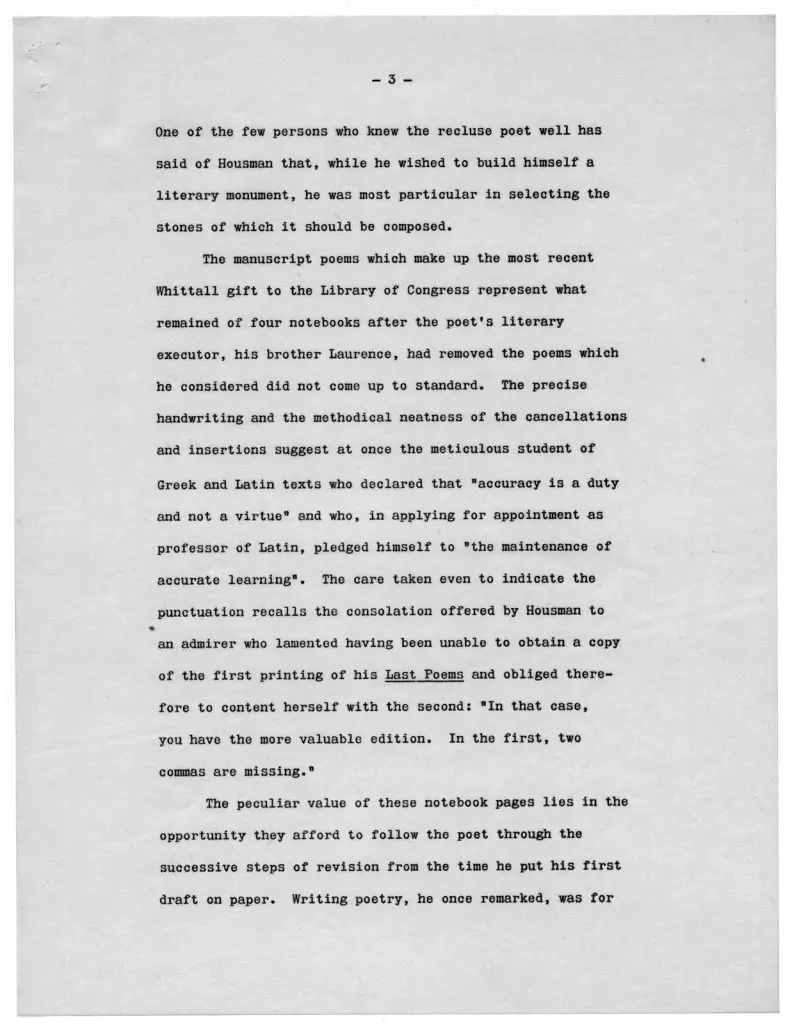 When he was only 12 years of age, he lost his mother due to cancer and Housman became responsible for his younger siblings. His father remarried in 1873. When he was little, he believed in God but as he grew up he became an atheist and remained one all his life.
As a child, he was known to be full of pride. He would spot errors in classical books and literature. This is how he had decided what he would do for a living – become a Redactor. A Redactor is someone who edits and revises the text and makes it ready for publication.
Educational Details of AE Housman
As a little boy, Housman went to the King Edward's School, Birmingham. He later joined the Bromsgrove School where his real talent of poetry was recognized. He won many prizes for his poems here.
In 1877, he moved to Oxford on winning a scholarship at St John's College. He was highly appreciated in Moderations of poems and other writings of Sextus Propertius. He was a first in his class with respect to Moderations.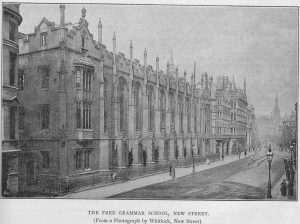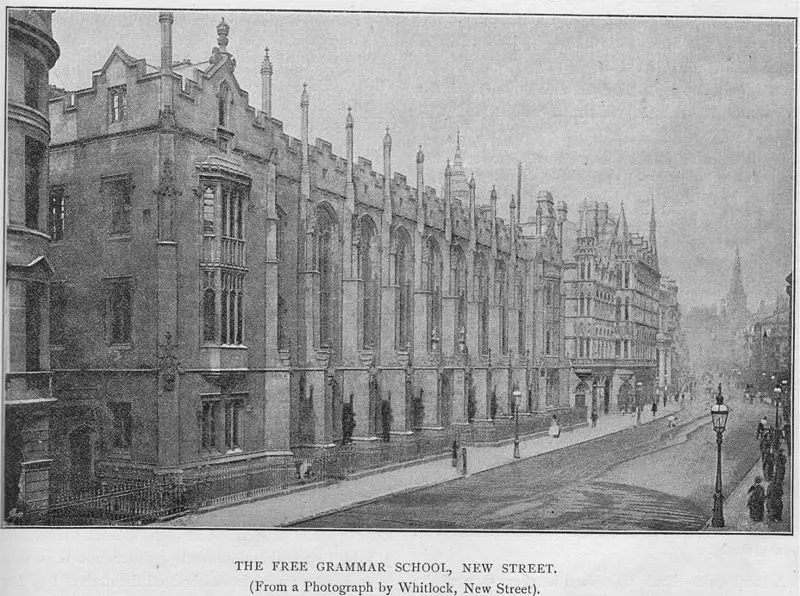 However, his performance was found to depleting when he neglected ancient history and philosophy to focus on Propertius's writings. Eventually, he failed and was humiliated when he had to reappear.
The reason could be his high infatuation towards Moses Jackson, his college roommate. The news of his father's illness could also be one of the factors of his failure.
Poetic Career of AE Housman
After studying in Oxford, Housman along with Moses Jackson moved to London. Moses received a job as a clerk at the Patent's Office where he sorts something out for Housman as well. They lived together until 1885 when Jackson moved to India and Housman took his own lodging in London. All this happened when Housman was still an undergraduate.
While he was on his journey of completing graduation, he decided to gain some Latin proficiency. Moses Jackson's brother – Adalbert Jackson's death occurred in 1892. He is remembered by Housman in his 'More Poems' in 1936.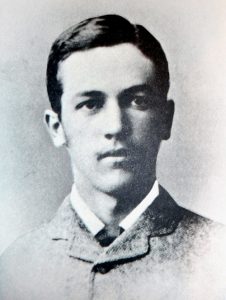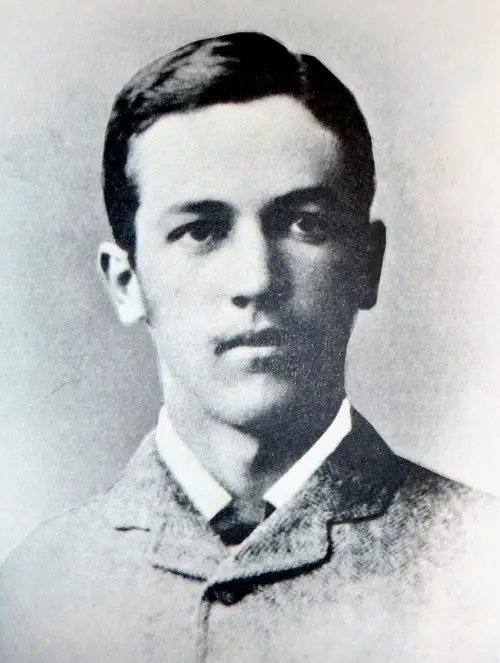 He gained respect and reputation when he published the scholarly works of Quintus Horatius Flaccus who is more commonly known as 'Horace' – a Roman lyric poet. He also published works of Ovid, Aeschylus, Euripides, and Sophocles. He received great recognition across England and was offered Professorship by  University College, London.
His area of expertise was Latin and Greek poetry. However, he stopped working on Greek Poetry after a while. In the year 1911, he received Professorship of Latin in Trinity College, Cambridge and remained there for the rest of his life.
In 1921, he published a paper 'The Application of Thought to Textual Criticism' where he focused on how Textual criticism is a science as well as an art. According to him, it was the science of discovery of errors and the art of correcting and improving them.
AE Housman Poems
He wrote a whole series of poems and published them as a whole collection. 'A Shropshire Lad' that was published in the year 1896 was a cycle of 63 poems. He started a new set after the first world war and had a great influence on many British poets. He wrote the 'Epitaph on an Army of Mercenaries' as an honor to the British Expeditionary Force.
He published 'Last Poems' in 1922 while Moses Jackson was dying. These poems are dedicated to Jackson. After Housman's death, his brother Lawrence published his final work 'More Poems' in 1936.
Personal Life of AE Housman
Housman was homosexual/gay. He had great feelings for Moses Jackson, his roommate who was straight. He was unmarried all his life ended up alone. However, his excellent work and research always kept him busy.
Other than classical literature, he was interested in gastronomy which is the research of various cuisines and cultural or traditional food of different places. He flew airplanes and made many visits to France where he was known to enjoy magazines that were prohibited in England.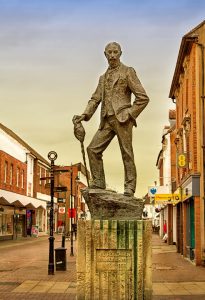 He argued that poetry is more of an emotional concept rather than intellectual. He never spoke about his poems in public until his lecture on 'The Name and Nature of Poetry' where he described his above-mentioned point.
In others point of view, namely his younger colleague – ASF Gow – an English Classical Scholar and teacher, Housman was 'intimidating to his students' and 'reduced women to tears' with his proud nature.
Death and Legacy of AE Housman
Housman died on the 30th of April 1936. He was 77 years old and was living in Cambridge at the time of his death. He is remembered for his valuable contribution in the field of Classical Literature and Poetry. His lectures and teachings were highly influential to many students that studied the classics.
Enoch Powell – a British Politician and a classical scholar were one of the many inspired students that were taught by AE Housman.
Housman's body was cremated and his ashes were buried outside St Lawrence's Church, Ludlow, Shropshire.
Quotes by AE Housman
"The house of delusions is cheap to build but drafty to live in."
"That is the land of lost content, I see it shining plain, the happy highways where I went and cannot come again."
"Nature, not content with denying him the ability to think, has endowed him with the ability to write."
"Here dead lie we because we did not choose to live and shame the land from which we sprung. Life, to be sure, is nothing much to lose; but young men think it is, and we were young."
"Who made the world I cannot tell; 'Tis made, and here am I in hell. My hand, though now my knuckles bleed, I never soiled with such a deed."
-AE Housman (1859 – 1936)
More Info On- William Herschel's Biography, Victorian Era Literature Characteristics