Alfred Sisley was an impressionist landscape painter. He was born in Paris and spent most of his life in France retaining British citizenship as his parents were affluent British.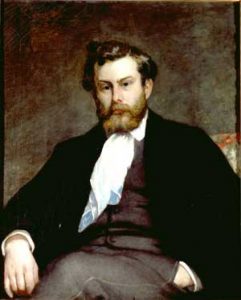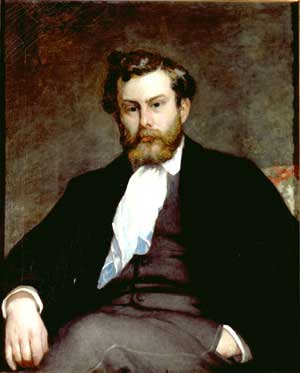 William Sisley, his father, was in silk business and Felicia Sell, his mother was a cultivated music connoisseur.
Early Life
Alfred Sisley was born on 30 October 1839 to English parents, in Paris, France. Even though the Franco-German war had ruined his family financially, he decided to earn his living through painting. For this, he had to fight with poverty all through his life. His first trip to London was in 1857.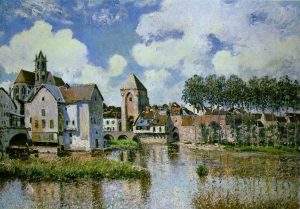 Alfred went to London to study and make a career in business but abandoned this. He returned to Paris in 1861 and got inspired by the works of J.M.W. Turner, John Constable, and Richard Parkes Bonington.
Art and Style of Painting
Sisley, with other impressionist artists such as Claude Monet, Camille Pissarro, and Pierre-Auguste Renoir, painted landscapes and preferred plain air rather than working in the studio.
This approach was revolutionary at that time and this gave more colorful and more broadly painted artworks as compared to the previous paintings with which people were accustomed at that time.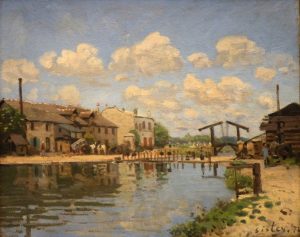 This was the reason why Sisley and his friends had few opportunities to exhibit or sell their paintings initially. So much so that the works used to get rejected by the jury of the annual Salon, the most important art exhibition in France.
Alfred Sisley Biography
Sisley's works as a student were lost. His first paintings were dull and somber with dark brown, pale blue and green as prominent colors.
He was inspired by the style as well as the subject matter of previous modern painters but was overshadowed by Monet, which can be seen through his works. However, Sisley's works were more subdued.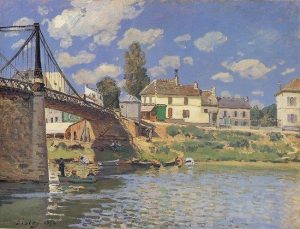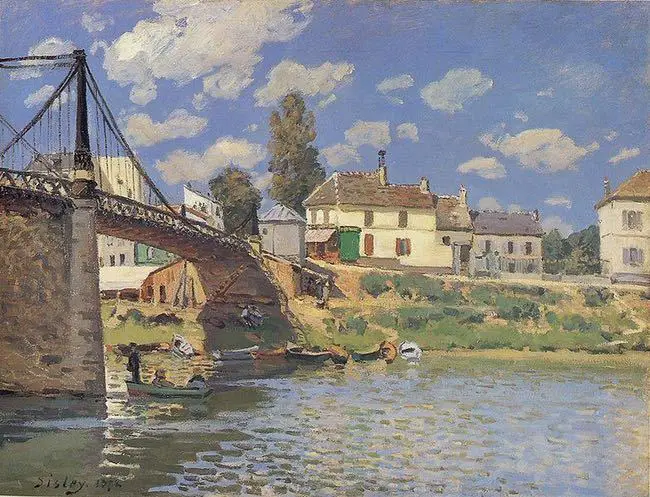 Sisley's work strongly evoked atmosphere with very impressive skies. He concentrated on landscapes and preferred to be exclusively a landscape painter. His paintings were never of a human figure and the only life that could be felt in his paintings were of the atmosphere.
Sisley's development was neither complex nor dramatic as compared to his colleagues. Sisley is sometimes termed as the 'unforgotten impressionist' and is still the most underestimated supporter of impressionism.
Alfred Sisley Life
During 1860s Sisley received an allowance from his father even though he was financially good. However, in 1866, Sisley entered into a relationship with Eugénie Lesouezec and they had two children.
In 1868, his paintings were accepted by the Salon, but this did not bring any kind of benefit to Sisley. In 1870, his father's business started to see the downfall because of the Franco-Prussian war and Sisley had to depend solely on the sale of his paintings for financial support.

Since his paintings did not bring much monetary benefit, he had to live in poverty until his death. In 1897, during his visit to Britain again, Sisley married his partner on 5 August. He applied for French citizenship the following year but was refused.
Although he applied for it again supporting his application with the police report, because of his illness this could never materialize. He died on 29 January 1899, at the age of 59, a few months after the death of his wife.
Most Famous Paintings
Sisley's best-known Impressionist paintings include Rue de la Machine, Louveciennes (1873), Misty Morning (1874) Snow at Louveciennes (1875); Floods at Port-Marly (1876), all in the Musee d'Orsay, Paris,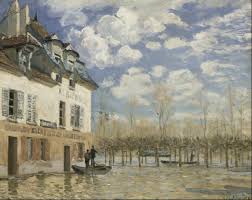 The Walk (1890, Musee d'Art et d'Histoire, Nice), and Moret Bridge in the Sun (1892, Private Collection). He has been recognized as the best landscape artist of the nineteenth century.
More Info On- John Ballantyne, Jonathan Swift, Charles Gleyre, Pierre Auguste Renoir