Amelia Jane Murray was born in the year 1800, on the Isle of Man located in the Irish Sea. She died in the year 1896.
Amelia Jane Murray Biography
Daughter to Lord Henry Murray and niece of John Murray, the 4th Duke of Atholl, she was a royal descendant. Her mother, Elizabeth Kent, was from an old Lancashire family, a descendant of Lancelyns of Poulton Lancelyn.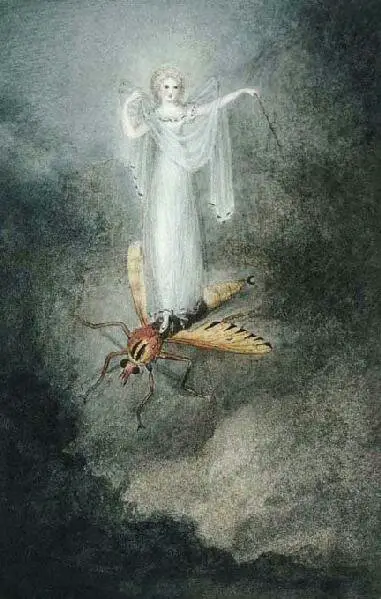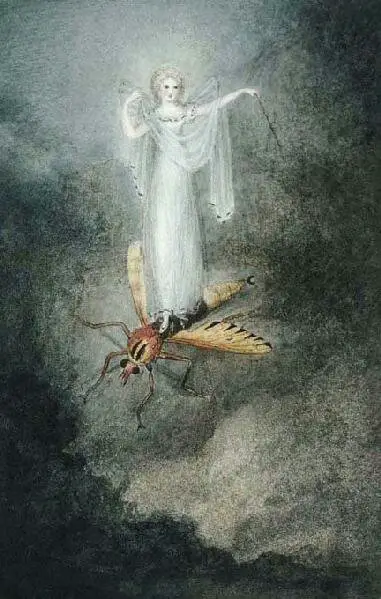 Even after the death of her father, Emily, as she was known, and her five brothers and sisters had a childhood of privilege. They lived at Mount Murray and enjoyed the great social life, attending balls at the newly built residence, Castle Mona, of the Governor.
Amelia Jane Murray Family
She married the widower, Sir John Oswald of Dunniker, who had six children and was twenty-nine years older than she, and went to live in Fife, Scotland, where she had two children of her own.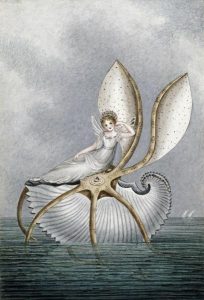 Although her husband died in 1840, she lived till the year 1896. However, she had given up painting after her marriage in 1829. From her keepsake album has been found beautiful fairy paintings which had been inspired by the folklore of the Isle of Man.
Amelia Jane Murray Paintings
They were epitomized by the name of her birthplace, Port-e-Chee. This in Manz Gaelic means 'Fairy Music'. The type of her paintings did not change as this Romantic period saw an interest in fairy lore.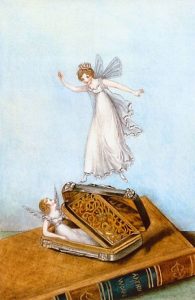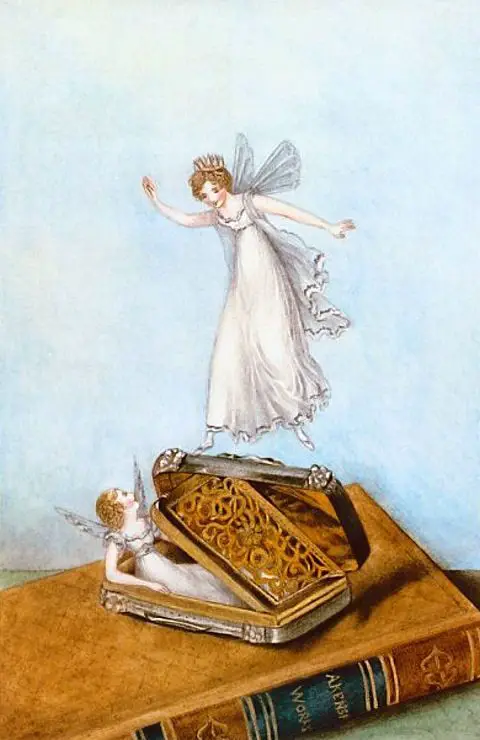 Some of her fairy paintings were embossed with borders as a result of being in the keepsake album. Emily's paintings have motifs and the fairies are neoclassical nymphs. Her paintings suggest that she had knowledge of the flora and fauna.
Amelia Murray's Fairy Paintings
Amelia Murray's fairy paintings are almost as important to the British as fairy lore. After she came to the fairy paintings by Danby, Severn and David Scott, and Daniel Maclise.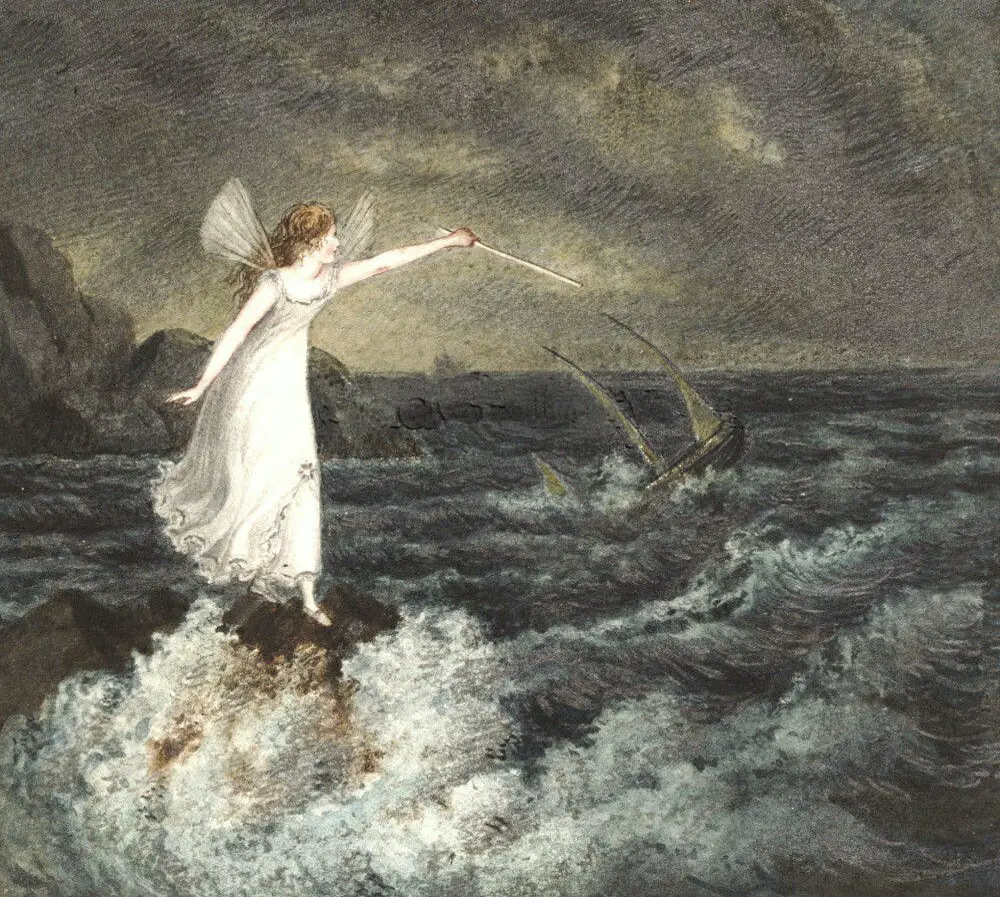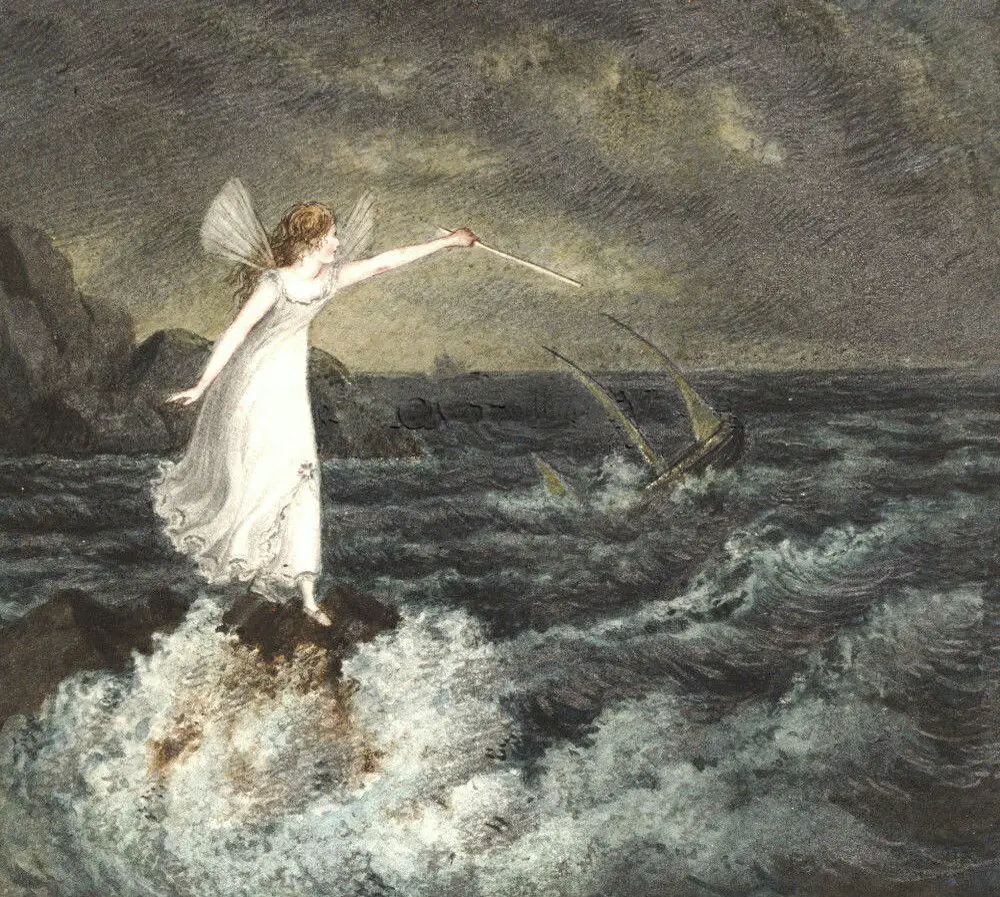 Some other painters like Richard Dadd, Noel Paton, Dicky Doyle, Arthur Rackham, H. J. Ford, and W. Health Robinson left the spirit of the genre alive.