An Analysis of 'Love' by Elizabeth Barrett Browning:
Introduction to Elizabeth Barrett Browning
Elizabeth Barrett Browning was one of the most prolific poets in the Victorian Era.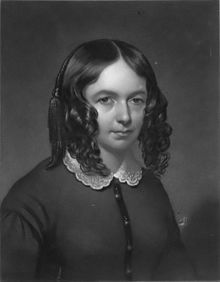 She was married to poet Robert Browning, who was also a famous poet at that time. Browning was a literary genius.
Poem Text
BY Elizabeth Barrett Browning
We cannot live, except thus mutually
We alternate, aware or unaware,
The reflex act of life: and when we bear
Our virtue onward most impulsively,
Most full of invocation, and to be
Most instantly compellant, certes, there
We live most life, whoever breathes most air
And counts his dying years by sun and sea.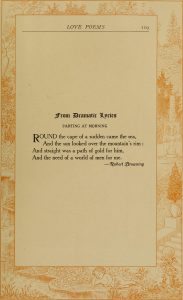 But when a soul, by choice and conscience, doth
Throw out her full force on another soul,
The conscience and the concentration both
Make mere life, Love. For Life in perfect whole
And aim consummated, is Love in sooth,
As nature's magnet-heat rounds pole with pole.
Analysis of the Poem "Love"
Browning uses the figure of speech to denote the meaning of love. There are two sides to this poem, as she views the world of love through the man's and the women's point of view of eternal loves. She personifies the "sun and sea" as feelings and sights which express the brightness and calmness of the future that lays ahead.
This sonnet was one of the few poems that envisioned the theme of loves from a woman's perspective. Many more on the theme of modern (Victorian) loves, from a woman's perspective. She emphasizes the speaker's love for someone instead of assigning a specific gender to the speaker or the beloved giving the sonnet a universal appeal.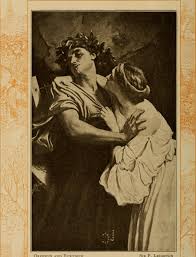 She loves to go beyond natural life and man-made theology. These are heavy concepts and the reader is made aware that this is no ordinary love early on in the sonnet. Maybe she means to say that the simple notion of love can flow into something profound, yet out of the comprehension of everyday speech.
The speaker, the poet Elizabeth Barrett Browning continues with her passionate need to differentiate the many ways she loves for her husband manifests. In the final line, she states that if God grants it, she'll carry on loving her husband even more after she dies. So her loves will go on and on, beyond the grave, gaining strength, transcendent.
More Info On- Sonnets Portuguese Elizabeth Barrett Browning, Elizabeth Barrett Browning