Below is the Biography of John Bright – a British Radical, and a Liberal Statesman of the Victorian era.
John Bright was born Rochdale, Lancashire, England on the 16th of November, 1811, to a Quaker cotton mill owner – Jacob Bright and Martha Wood, daughter of a Quaker shopkeeper.
Early Life of John Bright
'Quaker' is a historically formed group of Christian men and women who would hold religious movements against the Anglican Church and were formally known as 'Religious Society of Friends'. John was educated at a Quaker School in the North of England where he fell in love with the Bible and adapted to Christian values and morals.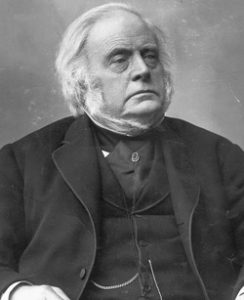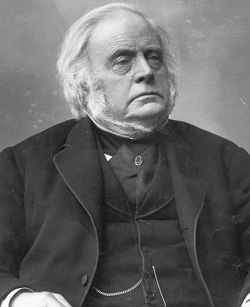 He was a reader and an intellect from an early age. He was very much into 17th-century English Puritan poems, especially by Milton. The Quaker beliefs also shaped his political views of putting an end to social inequality in religion, politics, economics, and gender.
John Bright Statue Rochdale
At the tender age of 20, he successfully launched a campaign against the Anglican Church in Rochdale and revolted against the payment of taxes. His family of Quaker Revolters and Speakers fostered his political spirit.
He became a member of the Rochdale Juvenile Band, a group of young boys who would go out to villages and speak at open-air meetings. This enabled in him the confidence to public speaking and preaching. He was a vigilant and vibrant young man, always full of energy as stated by Rev. John Aldis who accompanied him to a Bible Study Meeting.
He was in partnership with his father at the cotton mill which is how he made his living and was a prosperous countryman.
Political Career of John Bright
In 1839, John Bright became a leading member of the Anti-Corn Law League. The Corn Laws were tariffs and restrictions on imported food and grain or Corn imposed in Britain between 1815 and 1846.
They were to keep grain prices high to favor domestic producers, and represented British mercantilism. He worked this campaign along with Richard Cobden. The Anti-Corn Law League was to fight the Parliament to lift the Corn Laws.
John Bright Manchester
He became an MP for Manchester and Durham in 1847 and 1843 respectively. He, along with Richard Cobden led campaigns against the Corn-law across the country. They repealed in the Parliament in 1846.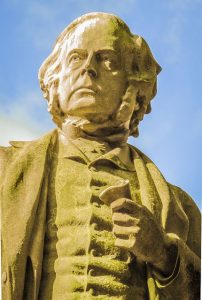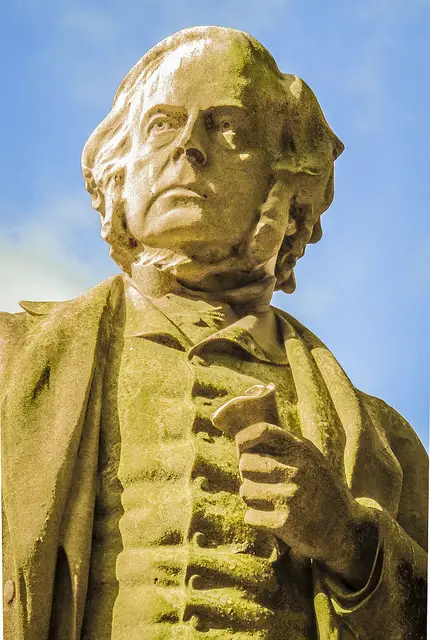 Bright was a member of the Peace Society. From 1843 to 1889, he was a part of the British Parliament and sat in the House of Commons. John Bright was the one to denounce the Crimean war. He was a promoter of the principles of International free trade.
He was against Lord Palmerston and blamed him for misleading the common Britishers. However, the war went on for two years and Bright could do nothing to stop it. He suffered a severe nervous breakdown the very year of 1856.
Biography of John Bright
Since he was against the war, he lost his seat in Manchester but in a few months gained a seat as an MP of Birmingham. In 1868, he was offered the post of President of the Board of Trade in Gladstone. he worked for two years and then took a retirement in 1870 due to his poor health.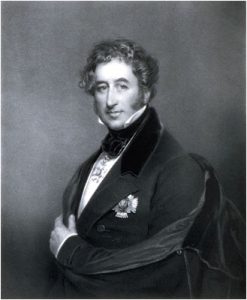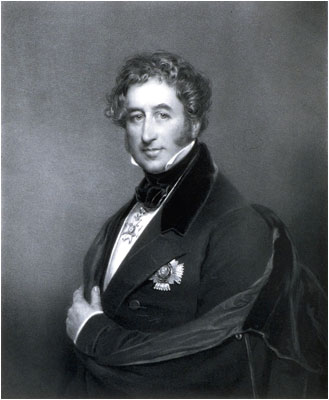 He made a comeback on his political life in 1881 as a Chancellor of the Duchy of Lancaster. He was always respected and influential in the Unionist group of the Parliament and was regarded as one of the best speakers of his time.
Personal Life of John Bright
In 1839, Bright married a Quaker named Elizabeth Priestman who was from Newcastle. She died in 1841 leaving Bright with a daughter named Helena. After six years, in June 1847 he remarried another Quaker, Margaret Leathem with whom he had four sons and three daughters.
He had an affectionate but dominating attitude. Helena Priestman Bright married William Clark of Street in Somerset. As he grew older he began to have a short temper.
He deeply disliked being opposed and started showing total disregard towards other people's feelings. Although his principles were correct, he was always angry and irritated for an old man. But he was still very respected and admired even at this old age.
Quotes by John Bright
I do not see that it is possible, nor can I discover that it would be right, for me now to withdraw from the cause in which I have so long taken so deep an interest. The work is great, and vast are the results depending upon it, and unhappily our laborers are not abundant…But conscious of the increasing hazard we run owing to the long continuance of monopolies, and beholding the appalling sufferings of multitudes of my fellow-creatures, and satisfied that all benevolence and charity and the teaching of religion and of schools fall short of much of their full effect owing to the degraded and impoverished condition of the people—I should feel myself guilty, as possessing abundance and leaving others to hunger, nakedness and immorality and deepest ignorance and crime, if I were to retire into domestic quiet and leave the struggle to be carried on entirely by others.
(In a letter to Mrs. Priestman, 1840)

England is the Mother of all Parliaments.
(In a speech in Birmingham, 1865)
Rich and great people can take care of themselves; but the poor and defenceless—the men with small cottages and large families—the men who must work six days every week if they are to live in anything like comfort for a week,—these men want defenders; they want men to maintain their position in Parliament; they want men who will protest against any infringement of their rights.
(In a speech at Durham, July 1843 during Durham elections. )
The preservation of game involves a list of evils to the farmer of which the loss of money is probably not the greatest. It destroys his self-respect and the independence of his character.
(In a speech on Game Laws, 1843.)
Liberty is on the march, and this year promises to be a great year in European history. Our Government is blind enough, and the Parliamentary majorities are more regarded than opinion out of doors. We must have another League of some kind, and our aristocracy must be made to submit again.
(In a letter to Johnathan Priestman, March 1848.)
Death of John Bright
John Bright died at his house One  Ash on 17th March 1889 due to ill health and old age. Before his death, he received a lot of love and sympathy from all over. The Queen sent him letters to his home expressing concern and wishing good health.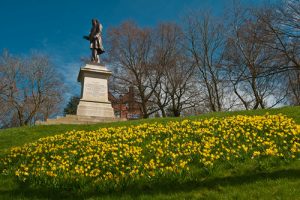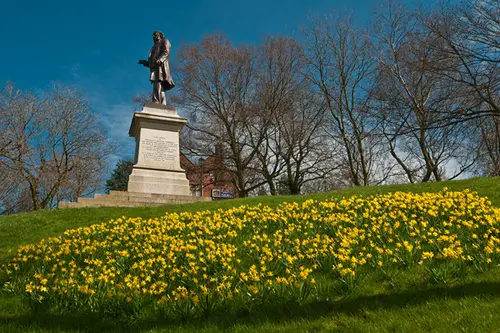 He was buried in hometown, Rochdale in the graveyard of the meeting house of the Religious Society of Friends. The Conservative Prime Minister back then – Lord Salisbury paid him tribute the next day of his death at the House of Lords. This shows how he was regarded as an important statesperson and citizen with great respect.
More Info On- John Philip, William Powell, Frederick Richard Pickersgill