George Henry Boughton was remembered as a genre and landscape painter, illustrator and writer .
Early Life of George H. Boughton
This Anglo-American artist was born on 4th of December 1833 at Norwich in Norfolk, England. He was a son of the farmer William Boughton. Around 2 years after his birth, the Boughton family emigrated to the USA. While growing up in Albany at New York, he was influenced by the mid-19th-century American art movement 'Hudson River School'.
At the age of 19, he began painting without any regular teacher. He started his first studio around 1852. One of his painting 'The Wayfarer'won success at the American Art Union exhibition and the union purchased it.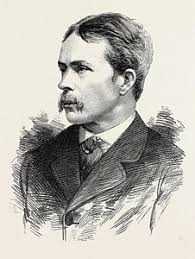 After studying art for a few months in England, he came back to the USA in 1858 and exhibited his paintings like 'Winter Twilight' at the New York Academy of Design. Then, finally moving to Europe, he received help from Edward May and Edouard Frere. There he did not join any regular classes or formal training. He settled in London for the rest of his career after working for 2 years in France.
George Boughton's Achievements as an Artist
Boughton had a freshness in imagination though he did not attempt anything beyond his range. In 1863 he exhibited the paintings 'Through the Fields' and 'Hop pickers returning' at the Royal Academy. From then on, for his entire life, he annually contributed to the academy, totally sending 87 pictures for the next 42 years.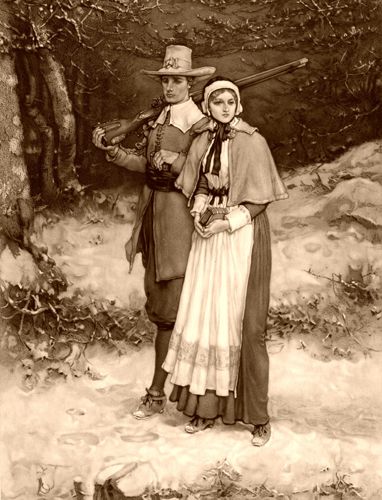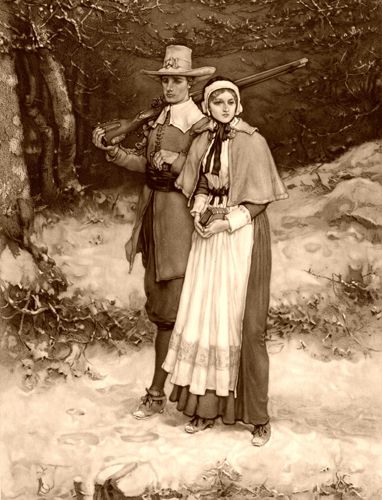 His exhibitions received great response both in Britan and the USA. He was mentioned as a 'Poet Painter'. He was elected as a member of the National Academy of Design in New York in 1871 and the Royal Institute of Painters in Water-colour in 1879. In 1879 he also became an associate of the Royal Academy and in 1896, a full member there.
He was also active in the social circle in the art field in London as a member of the Arts Club, Athenaeum Club, Reform Club, Burlington Fine Arts Club along with Grolier and Lotos Clubs in New York. He also took interest in writing. He contributed many short stories to different magazines.
Notable Works of George H. Boughton
He is remembered for his work like
New Year's Day In Amsterdam(1870)
The Return of the Mayflower(shown at the Goupil Gallery, New York in 1871)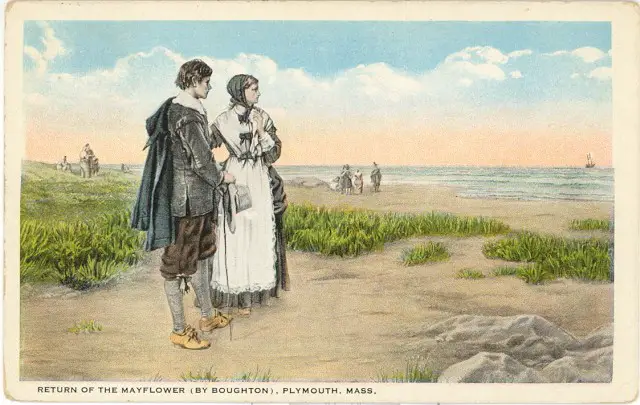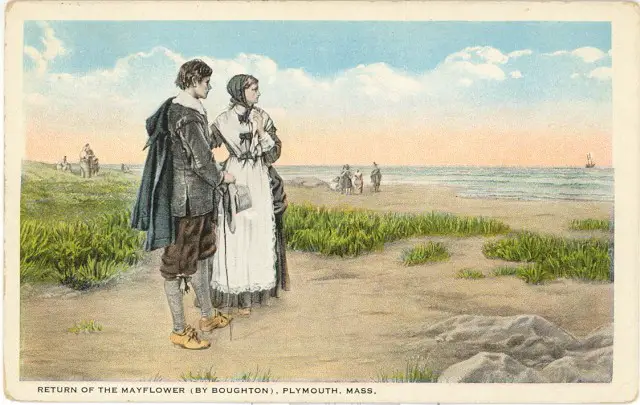 The Waning Of The Honeymoon(1878)
Hester Pyrnne(1881)
An Exchange Of Greetings(1882)
Milton Visited By Andrew Marvell(1885)
Golden Afternoon
Maiden, N Holland
After Midnight Mass-15th Century(1897)
The Harvest Moon
His famous works are in various galleries and museums like:
Pilgrims Going To Church(1867) at New York Historical Society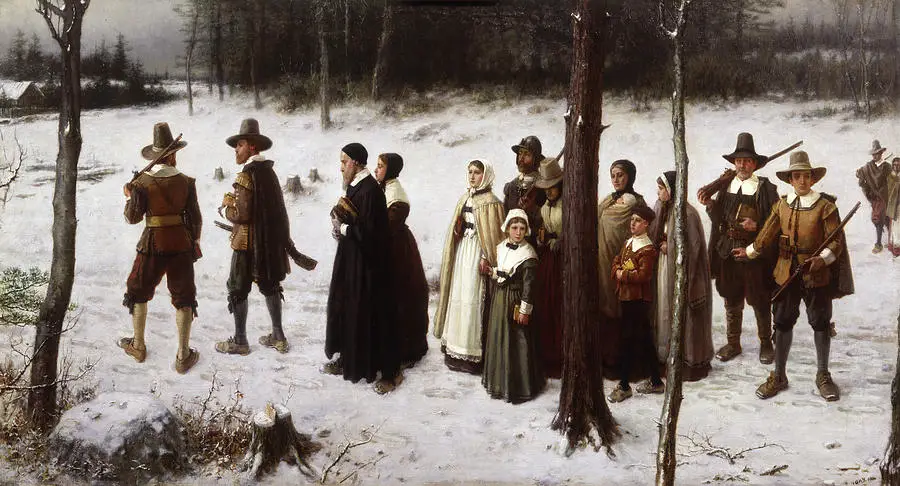 Godspeed! Pilgrims Setting Out for Canterbury  (1874), at Van Gogh Museum, Amsterdam
The Road To Camelot(1898) In Walker Art Gallery, Liverpool
A Winter Morning's Walk(1864) at Wolverhampton Art Gallery
 Weeding The Pavement(1882)is in The Tate Gallery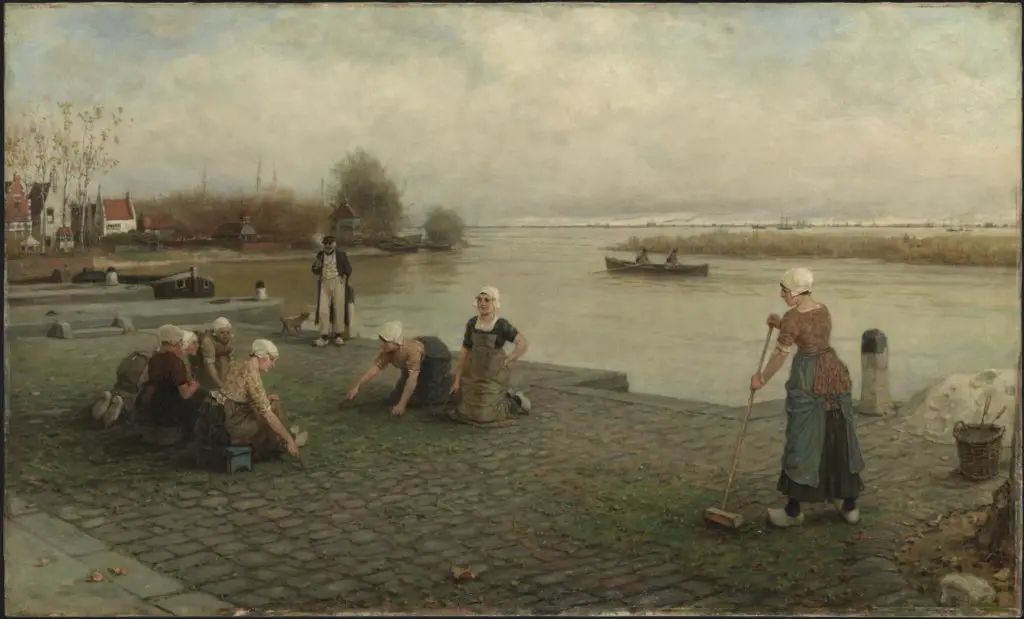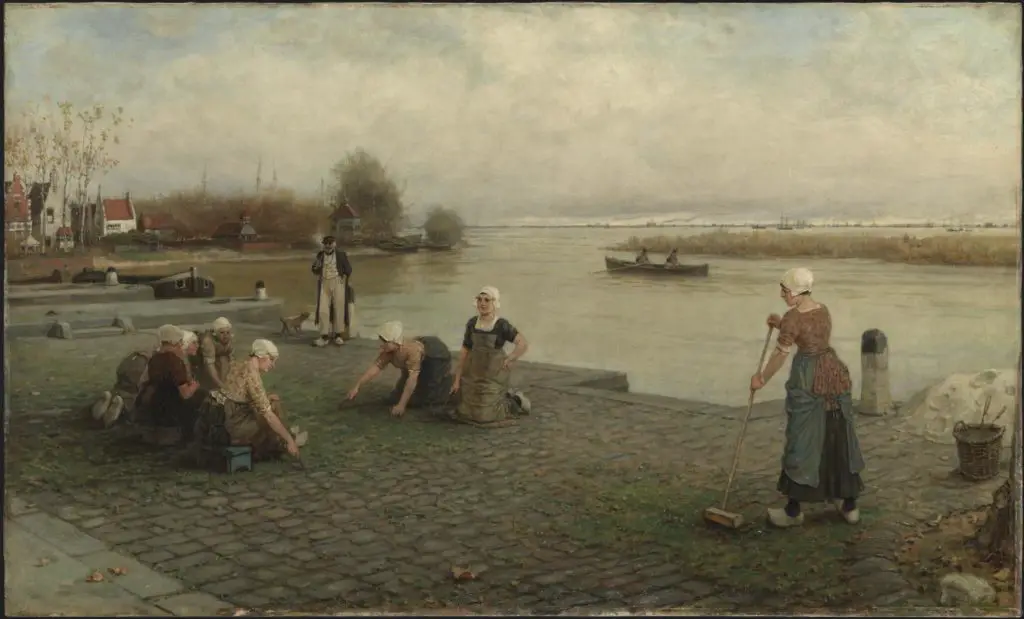 A Dutch Ferry(1883)in Whitworth Institute, Manchester
Isle Of Wight(1888) in Metropolitan Museum, New York
When The Dead Leaves Fall(1898) at Municipal Gallery, Rome
A Frosty Night(1904) at Bristol Museum and many more.
He was also known as an illustrator and his pastel, watercolor, black and white watercolor drawings were well known for their fineness.
Boughton died due to heart disease at his residence, West House, Campen Hill on 19th Jan 1905.
Whether imaginative or serious didactic, Henry Boughton gave it a personal and original touch. He is mentioned by contemporaries as one of the most gifted artists of his day.