Bouguereau William was a French academic painter, a staunch traditionalist. His realistic genre paintings and mythological themes paid heavy emphasis on the human female body.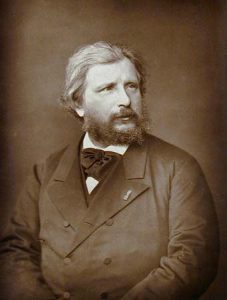 They were a modern interpretation of traditional, classical subjects.
William- Adolphe Bouguereau Biography
William-Adolphe Bouguereau was born on November 30, 1825, in La Rochelle, a picturesque village in France. He belonged to a family of wine and olive oil merchants.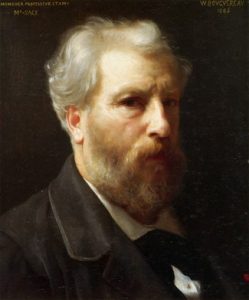 He was almost going to join the family business, but his uncle Eugene, who was a curate and taught him classical as well as biblical subjects, made arrangements for him to join high school.
Bouguereau William showed artistic talent very early and after being convinced by a client, his father decided to send him to Ecole des Beaux-Arts in Bordeaux. He won first prize in figure painting there in which he depicted Saint Roch.
Bouguereau William Career
To support his formal training in drawing, Bouguereau studied historical costumes and archaeology by attending anatomical dissections. He even designed labels of jams and preserves to earn extra money.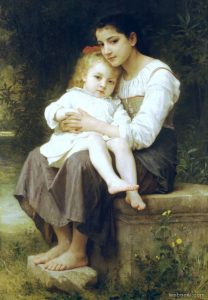 Historical and mythological subjects were given high status in academic painting and this helped Bouguereau win an esteemed award.
At the age of 26, William Bouguereau was awarded Prix de Rome, a prestigious award in 1851 for Baudry, His magnificent romantic masterpiece.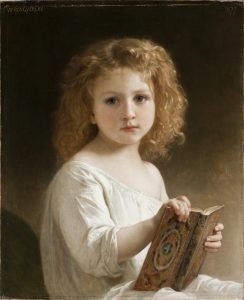 He was rewarded with a stay in Villa Medici in Rome, Italy. Here he studied the first-hand renaissance artists and their masterpieces along with the formal lessons.
Marriage and Personal Life
Bouguereau married Marie-Nelly Monchablon in 1856 and had 5 children. Bouguereau made strong connections with art dealers by late 1850s. These dealers helped people buy paintings from artists who used to participate in exhibitions in Salons.
These salons attracted almost 3,00,000 people every year and this provided to be valuable exposure for artists who participated.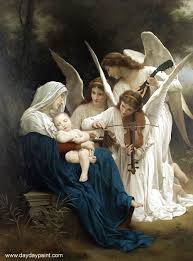 Bouguereau became pretty famous and by 1860s his fame extended to England. With his growing income, he bought a large house and studio in Montparnasse.
Although Bouguereau created an idealized world, his photo-realistic style brought goddesses, nymphs, shepherdesses, bathers, and Madonnas to life in such a way that was appealing and liked by the art patrons of his time.
William Adolphe Bouguereau Paintings
Bouguereau applied traditional painting method which included detailed pencil studies and oil sketches.
With his careful manner, the outcome used to be leasing and accurate execution of the human form. The skin, hands, and feet of his paintings were highly admirable.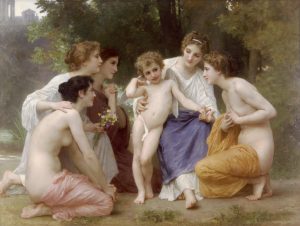 By sticking to the academic style and doing well in the Salons, Bouguereau received commissions for decorating public buildings, churches, and private houses.
Sometimes he would paint in his own style, but he had to conform to the existing group style at times.
Bouguereau As a Portrait Painter
He also was a successful portrait painter. In fact, many of his paintings of rich patrons are in private hands.
Bouguereau gradually gained the awards of the Academy with Life Member in 1876, Commander of the Legion of Honour as well as Grand Medal of honor in 1885.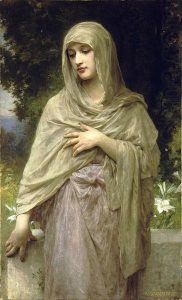 He taught drawing in co-ed art institution of the Ecole des Beaux-Arts. There was no entrance examination and the fee was also nominal.
William Bouguereau Technique
In 1877, both, his wife and infant son died. He remarried in 1896 to Elizabeth Jane Gardner Bouguereau, a fellow artist.
He opened many French art institutions for women. Bouguereau William painted eight hundred and twenty-six paintings.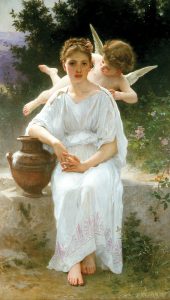 In La Rochelle, at the age of 80, Bouguereau William died of heart disease. He was considered the greatest painter in the world even during his own time.
Today, Bouguereau's subject matter and technique get relatively less attention when compared to the impressionists.