Carl Larsson has been revered as a well-known Swedish painter who has been representative of the Arts and Crafts movement. The paintings produced by him include watercolors, oils, and frescoes.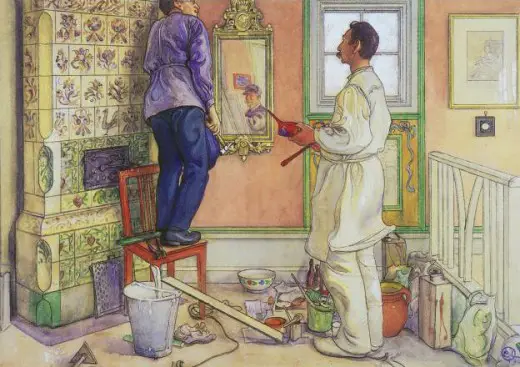 The finest work he had produced was Midvinterblot according to him, which is a rather large painting and is now displayed at the Swedish National Museum of Fine Arts.
Early Life of Carl Larsson
Carl Larsson was born at 78 Prastgatan in the old town of Stockholm on May 28, 1953. Carl's parents were extremely poor and as a result, his childhood was not happy.
Much of his early life can be reconstructed from the works of Renate Puvogel. Carl and his brother Johan were thrown out of the house including his mother.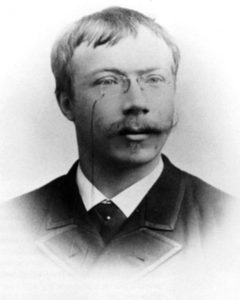 They had moved into Grev Magnigrand No. 7, where each room provided a home to 3 families. Filth, penury, and vice thrived in the place and the environment was a breeding ground for cholera.
Carl Larsson Biography
Larsson had mentioned their miseries in an autobiographical novel named Me. Larsson's father had worked as a casual laborer and had sailed as a stoker for Scandinavia, losing the lease to a nearby mill, working as a mere grain career.
He had meager self-control and was a loveless man, drinking, ranting, and raving. His mother would work for long hours as a laundress and provide for the family.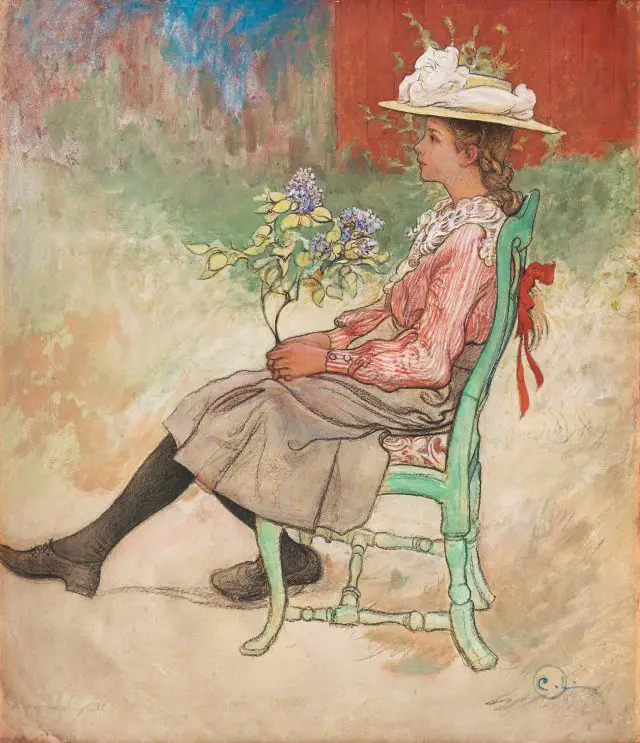 Carl's teacher Jacobsen at the school for poor children had urged him to apply for the Royal Swedish Academy of Arts at the tender age of thirteen, where he was soon admitted. He was left to feel socially inferior, confused and shy during his first years there.
Carl Larsson Artworks
He was promoted to the 'antique school' of the same academy at the age of sixteen in 1869. Larsson is known to have gained confidence there soon and had become a figure in the student life there. He had the first medal in the nude drawing.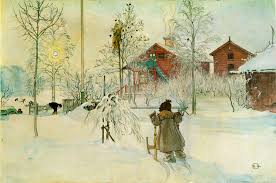 Larsson had started working as a caricaturist for the humorous paper Kasper in the meantime. He also worked as a graphic artist for Ny Illustrerad Tidning.
The annual wages he earned m were sufficient to allow him to financially support his parents.
The Career of Carl Larsson
Larsson moved to Paris after working several years as an illustrator of newspapers, magazines, and books. He had spent several frustrating years there as a hardworking artist without the achievement of any success.
Larsson did not have any interest to establish contact with progressive Impressionists in France. He had, therefore, like the remaining artists, cut himself off from the radical movement of change. He had subsequently two years in Barbizon.
Carl Larsson Facts
It was the refuge of the Plein-air painters. He had settled down along with the other Swedish painter colleagues in Grez-sur-Loing in 1882.
The place was a Scandinavian artists' colony outside Paris. He had met the artist Karin Bergoo there and had married her soon after.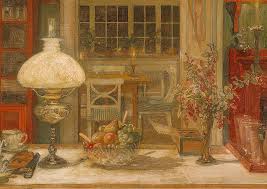 His marriage became a turning point in his life. Larsson is known to have painted some of the most important works in Grez, in watercolor, which was very different from the oil painting techniques that had been previously employed.
Carl Larsson House
Carl and Karin had eight children and his family soon became the favorite models for Larsson. Most of the interiors depicted in the works of Larsson had been designed by Karin, who worked as an interior designer.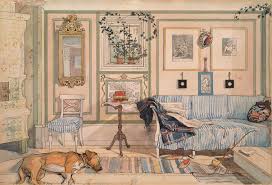 The young family had soon been given a small house in 1888 by Adolf Bergoo, Karin's father.
The house was named as Little Hyttnas and was decorated and furnished by Carl and Karin according to their artistic taste and the growing needs of the family.
Later Years of Carl Larsson
Larsson had suffered from bouts of depression in his later years. He had been working on a large decoration for the vestibule of the National Museum in Midvinterblot when he experienced the onset of an eye problem and frequent headaches.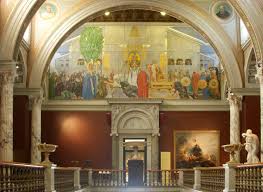 He retired to complete his memoirs after suffering a mild stroke in January 1919 and died in Falun on January 22, 1919.
Carl's Paintings
Little Hyttnas had become one of the most famous artist's homes in the world through Carl's paintings and books. He also helped popularise Swedish interior design. The house is still open for tourists and is maintained by his descendants.
The popularity of Larsson reached new grounds after the color reproduction technology was developed in the 1890s.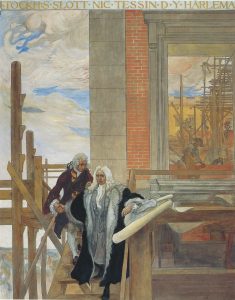 The Swedish publisher Bonnier published the books written and illustrated by Larsson, which contained full-color representations of the watercolors and was titled A Home.
More Info On- Lowes Cato Dickinson, Princess Louise, Richard Dadd, Thomas Miles Richardson, John Tenniel