Christmas Mistletoe Kissing: When it comes to Christmas decoration, kissing under the mistletoe has its own history and it is being followed with enthusiasm and passion till date.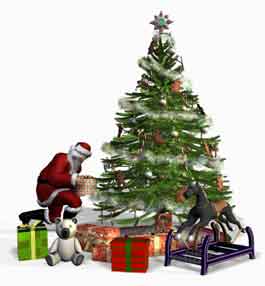 Christmas-tree is a part of decorating buildings in greenway nowadays, but it has a beautiful history and many stories behind it.
Christmas Mistletoe Kissing
One of the reasons is that during winter it is brown and white everywhere and so when you decorate the Christmas tree you have something green and beautiful around you. It enhances the spirit of growth and fertility which seems to be threatened by the power of disfigurement.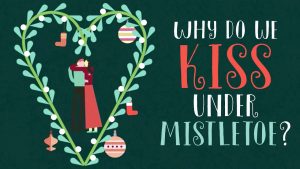 Decorating the entire home is a tradition which is followed on Christmas, but every ritual has a story behind which tells us how it started.
Christmas Tree
Christmas tree is one of the major and most cherished holiday traditions. This started in Germany around 500 years back and it slowly spread across Europe. The tradition actually took off when it got a boost by the British Monarch during the mid of nineteenth century and it started with the upper-class households.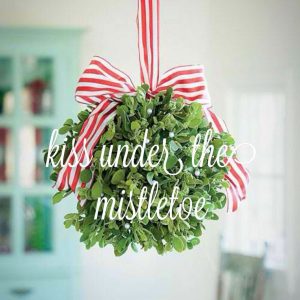 In fact, by the beginning of the 20th century, almost every house in U.S and Britain had a Christmas tree decorated during Christmas using lights baubles and tinsel.
Mistletoe Plant
Mistletoe is actually a parasitic plant which latches on the plant and feeds off of them. However, during Christmas, this becomes a symbol of romance. Mistletoe was also called "all healer" and it helped to make barren animals fruitful as well as was believed to be a remedy for poison. Also, this plant is associated with life and fertility for years. While other plants were bare during winter, mistletoe remains green.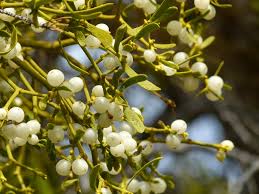 The tradition of kissing under the mistletoe has evolved over time. Initially, the guests would kiss the host's hand when they arrived. However, with time the tradition saw many changes and now, if you are seen standing under the mistletoe you should be prepared for the kiss.
A Kiss Beneath the Mistletoe
The tradition of Christmas Mistletoe Kissing, in fact, started in ancient Greece and was followed during the festival of Saturnalia which eventually used to be followed in marriage ceremonies. The main reason was the association of the plant with fertility.
During the Roman era, it represented peace because of the enemies at war used to reconcile their differences under a mistletoe. The Romans also decorated their houses and temples with mistletoe during mid-winter in order to please their gods. There is a Nordic myth behind this according to which there is a different story behind.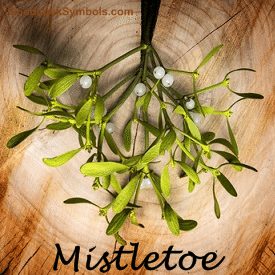 The tree was sacred to the Goddess of Love, Frigga. Frigga's son was shot by Goddess of mischief, Loki with an arrow carved with mistletoe. Frigga revived her son and blessed the tree that anyone who stands under this tree would not just be protected from death, but will also deserve a kiss.
During the Victorian era, kissing under the mistletoe was a serious business. If any girl refused to kiss, she would not receive marriage proposals for at least the coming year. However, today, there is a lighted approach towards this tradition.
Mistletoe Berries
There is a proper etiquette derived from ancient times that a gentleman should pluck one berry from the tree while kissing the lady on her cheek and only one kiss was allowed for each berry. Kissing under the mistletoe or Christmas Mistletoe Kissing is a distinctively English tradition.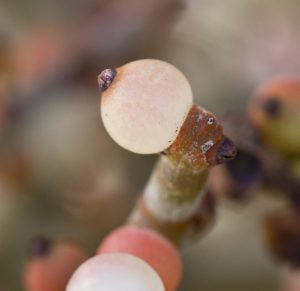 Moreover, mistletoe is more harmful than helpful because it contains toxic amines and eating its berries causes stomach ache and vomiting. Drinking tea made from the berries have even caused deaths. So, following the tradition should be done with caution. This is one of the traditions which though people do not understand, they like to carry it and play along.
More Info On- Edwardian Era Christmas Celebrations, Victorian times Christmas Forfeits, Victorian Christmas Cards