"I don't believe that there was ever such a literary feat before as the writing of Dr Jekyll. I remember the first reading as if it were yesterday. Louis came downstairs in a fever; read nearly half the book aloud; and then, while we were still gasping, he was away again, and busy writing. I doubt if the first draft took as long as three days"
Lloyd Osbourn on Dr.Jekyll and Mr.Hyde
"Nothing Mr. Stevenson has written as yet has so strongly impressed us with the versatility of his very original genius."
The Times Review on Dr Jekyll and Mr Hyde
Dr.Jekyll and Mr Hyde is a renowned work of Robert Louis Stevenson from the Victorian era. The Victorian era is famous for its double standards and stringency which is exactly the subject matter of Dr. Jekyll and Mr. Hyde. The book was a big hit from the moment of its appearance in January 1887. Longmans. Green & co. was the publisher name. It is also known as the strange case of Dr. Jekyll and Mr. Hyde.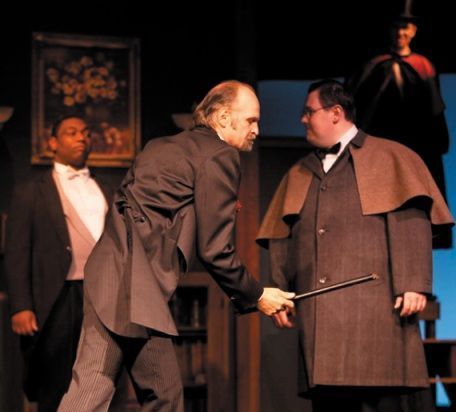 The theme focuses on a Gabriel John Utterson, a lawyer from London who investigates strange occurrences between his old friend, Dr. Henry Jekyll and the misanthropic Edward Hyde. One of the bestsellers of those times, this work is associated with what is commonly called as a split personality or dual personality.
It is a situation where a single person has two distinct personalities at the same time. It is interesting to note that the phrase Dr.Jekyll and Mr. Hyde has later been assimilated into language indicating a person who is vastly different in moral character from one situation to the next.
The idea came to the author, Robert Stevenson as a nightmare in which he was awakened by his wife. He initially thought to compose a horror story but later changed his mind and rewrote the novel. Through his work, he targets to ridicule the insincere and hypocritical nature of the upper class in Victorian society.
The Dr.Jekyll of his work is a man of social prominence and wealth. However, there is another personality to the very same man Mr. Hyde who is the depiction of evil. Therefore, Dr. Jekyll and Mr. Hyde are two polar opposites in which one depicts the good and another evil. There occur conflicts between the two forces of evil and good.
According to some critics, Dr.Jekyll and Mr. Hyde has is more of homosexual in nature. They point to the fact that the novel places no importance on female characters and the men in the novel have very close relationships.
Hoffman's The Devil's Elixirs, Thomas Jefferson Hogg's The Private Memoirs and Confessions of a Justified Sinner, Edgar Allan Poe's William Wilson and Theophile Gautier's Le Chevalier Double are all works which drew high inspiration from Dr.Jekyll and Mr. Hyde.
The novel was transformed into a number of plays and films. An important cinema based on the novel is Dr.Jekyll and Mr. Hyde directed by John S Robertson in 1920.