Once upon a midnight dreary, while I pondered, weak and weary,

Over many a quaint and curious volume of forgotten lore—

    While I nodded, nearly napping, suddenly there came a tapping,

As of some one gently rapping, rapping at my chamber door.

"'Tis some visitor," I muttered, "tapping at my chamber door—

            Only this and nothing more."
This stanza from the poem '
The Raven
' marks the beginning of Edgar Allan Poe's popularity as a Victorian-era poet. Despite having a tragic life himself, he produced some of the most fascinating and era-defining poems such as '
The Raven', 'Alone' and 'A Dream'
.
Birth and Early Life of Edgar Allan Poe
Edgar Allan Poe was born in the year 1809 in Boston, Massachusetts to parents who were professional
actors
, part of a repertory company. Sadly, when Poe was three, both his parents died. After that, he was sent to live with John Allan, a wealthy exporter who never really adopted him legally.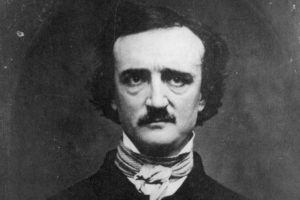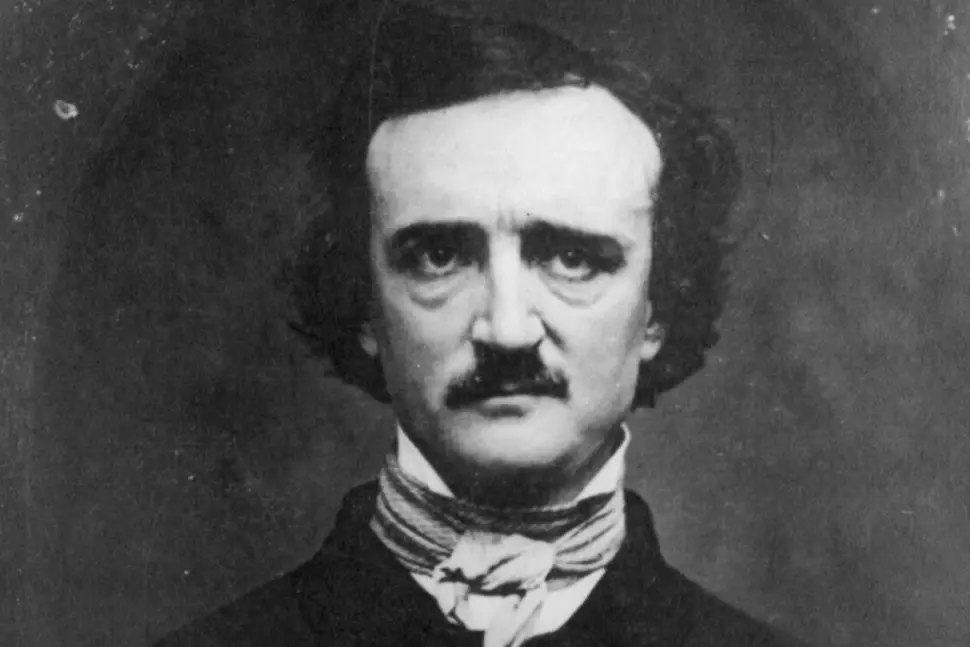 Poe attended some of the best schools that were available and was admitted into the University of Virginia in 1825. But he was forced to quit because of bad debt and the inability of his foster father to loan him any money. Soon after, Edgar Allan Poe left for Boston, where he enlisted in the army and also published his first collection of poetry called 'Tamerlane and Other Poems'.
Poe's foster father proved to be rather cruel when he refused to give him any funds because of which he obtained a dismissal from the army. Edgar Allan Poe then went to live with his aunt Mrs. Maria Clemm at Baltimore.
Edgar Poe's Writing Career
Over the next few years, Edgar Allan Poe began to delve into writing full time, with his short stories appearing in the Philadelphia Saturday Courier and another one of his short stories won a cash prize for best story in the Baltimore Saturday Visitor. Still, Poe was not earning well enough to carve a living for himself solely out of writing and he had not been left anything after the death of John Allan.
But his financial troubles were alleviated when he accepted editorship at the Southern Literary Messenger in Richmond. By then, he had married his 12-year-old cousin, Virginia and moved with her and his aunt to Richmond. It was through this magazine that he rose to prominence for his writing style in America.
Poe carved a name for himself through his unconventional style of literary criticism and writing. This style had been previously unapproached in literary styles of writing. Still, Poe lived in poverty most of his life.
His profits from his writings were meager and he supported himself by editing various other magazines. These were: Burton's Gentleman's Magazine and Graham's Magazine in Philadelphia and the Broadway Journal in New York City.
Contributions to the Literary World
Edgar Allan Poe's writings are often characterized by a great psychological intensity. His imagination and insight to criticism were somewhat of a discovery and fed his remarkable writing style. His style of writing was devoted to bringing out the tiniest bit of deliberation on the author's part. He believed that this evoked a deep sense of sorrow, melancholy, and sadness on the reader's part.
His stories, especially 'The Cask of Amontillado' are told in a first-person narrative. This allows him and the reader to explore the psyche of the narrator himself and in the first person. Through his writing, Poe created a distinctive horror genre which later influenced great writers such as H.P Lovecraft and Ambroise Pierce.
A principal front-runner for the 'art for art's sake', Poe's literary philosophy relied majorly on aestheticism. Aestheticism is a literary movement that stressed on the emotion-evoking aspect of art rather than the technical aspect.