Sir Edward Bulwer-Lytton was a Victorian-era British poet, novelist, playwright and politician.  He was born to General William Earle Bulwer and Elizabeth Barbara Lytton on 25th May 1803. He was preceded by two elder brothers William Earle Lytton Bulwer (1799–1877) and Henry (1801–1872).
He was very popular with the part of the populace who loved to read. He had a written a stream of bestselling novels and had earned a considerable fortune.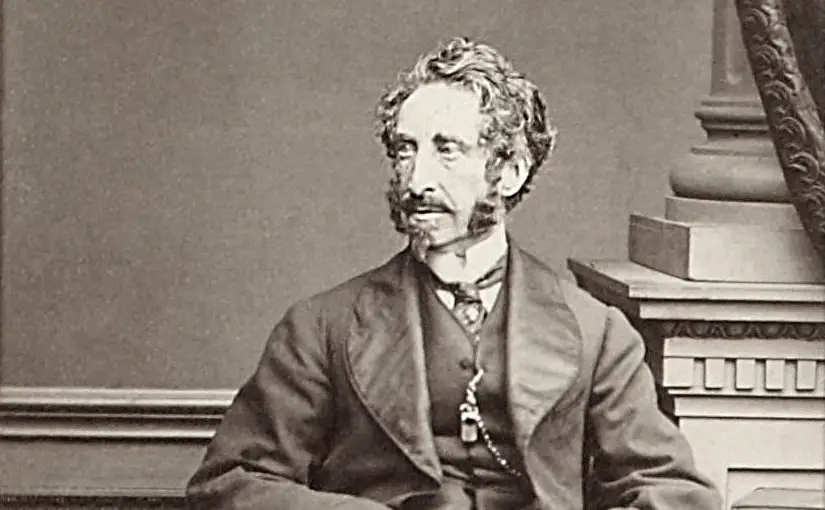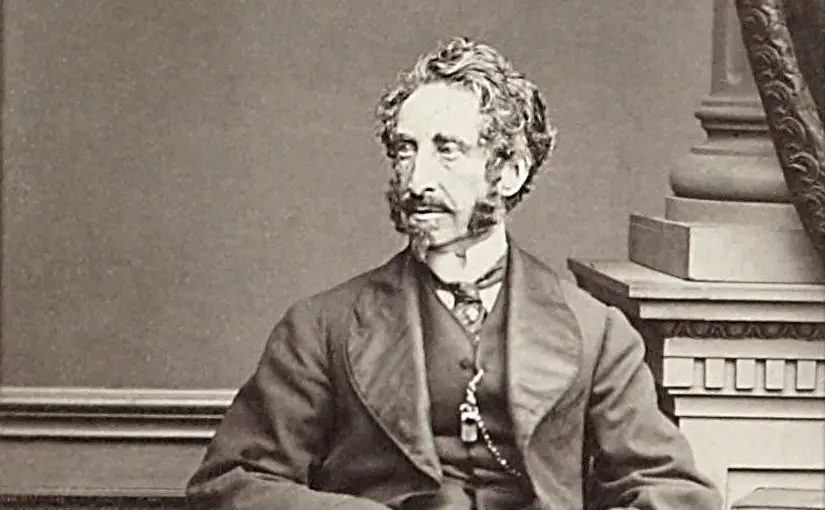 He had coined many phrases like 'the great unwashed', 'the pen is mightier than the sword', 'pursuit of the almighty dollar', 'dweller on the threshold' and one of the most famous opening lines 'It was a dark and stormy night'.
Life of Edward Bulwer-Lytton
Edward was born on May 25, 1803, in London. His father was General William Earle Bulwer of Heydon Hall and Wood Darling, Norfolk. His mother was Elizabeth Barbara Lytton. He also had two elder brothers William Earle Lytton Bulwer and Henry. His father died when he was only four and the family moved to London.
Edward was a very delicate and neurotic child. He was discontented with the boarding schools. But he had marked precociousness and through the encouragement of Mr. Wallington at Baling, he published the first immature work, Ishmael, and Other Poems at an age of fifteen.
Edward Bulwer-Lytton Personali Life
He entered Trinity College in 1822 and this is where he met John Auldjo. Edward moved to Trinity Hall shortly afterward. He had won the Chancellor's Gold Medal for English verse in 1825. He accepted his B.A. degree the following year and also printed a small volume of poems, Weeds and Wild Flowers for private circulation.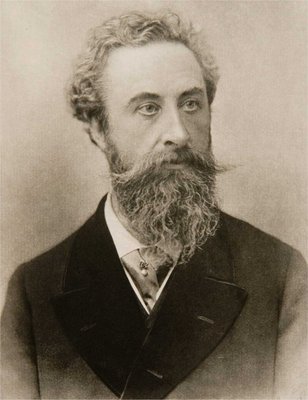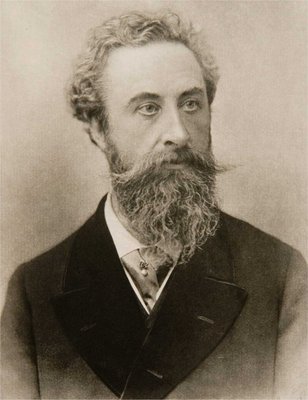 He also purchased a commission in the army, but did not serve it and sold it. He married the Irish beauty Rosina Doyle Wheeler against his mother's wishes. Subsequently, his mother withdrew his allowance, forcing him to work for a living.
They had two children – Emily Elizabeth Bulwer-Lytton and Robert Bulwer-Lytton, the 1st Earl of Lytton and the subsequent Governor General and Viceroy of British India.
Edward's Life Facts
The incessant writing and political work took their stroll on the marriage and his infidelity embittered Rosina. The couple separated in 1833 and it became legal in 1836. Rosina had published Cheveley, or the Man of Honour in 1839, which had bitterly stirred her husband's alleged hypocrisy.
Following his mother's death in 1844, he changed his surname from Bulwer to Bulwer-Lytton according to her will and assumed the arms of Lytton by royal license. This had been done by his widowed mother in 1811, though his brothers remained Bulwer.
He was even offered the crown of Greece when King Otto abdicated in 1862. But he proudly declined the offer. He was raised to the peerage as Baron Lytton in 1866.
Later Years of Edward Bulwer-Lytton
In 1867, the English Rosicrucian society was founded by Robert Wentworth Little, which claimed Bulwer-Lytton as the Grand Patron. He had, however, written to the society complaining about the use of the title, claiming that he had never sanctioned such actions.
Edward Bulwer-Lytton Book
A number of esoteric groups still continued to proclaim Bulwer-Lytton as their own. This was chiefly due to his writings that included Rosicrucian and similar esoteric notions, the likes of which can be found in the book Zanoni.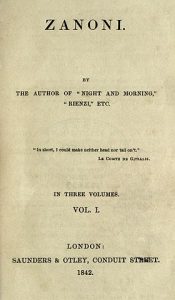 Edward had suffered from a disease of the ear from a long time. He had spent the last two or three years of his life nursing his condition in Torquay. An abscess was formed in the ear and burst following an operation to cure his deafness.
He died on January 18, 1873, after enduring intense pain for a week. Though the cause of death was not clear, the infection could have been the reason, which might have affected the brain.
Literary Career of Edward Bulwer-Lytton
During his early days, he started out following Jeremy Bentham. He had been elected as a member of St Ives in Cornwall in 1831. He was returned for Lincoln in 1832 and sat in the Parliament for nine years. He is known to have spoken in favor of the Reform Bill and had also taken the lead role in securing the reduction of the newspaper duties.
Bulwer published his first melancholic romantic novel named Falkland in 1827, but unfortunately, it failed to garner public reach. The major breakthrough in his literary career was Pelham, which was published in 1828. The portrayal of the glamorous characters and the introduction of convoluted plots in his work appealed to the public taste in the pre-Victorian era.
His third novel The Disowned published in the same year portrayed a real-life banker and impersonator Henry Fauntleroy, who was publicly hanged to death in London. His historical Devereux (1829) novel again failed to attract public interest.
Bulwer's fifth novel focused on the genre of crime. Paul Clifford published in 1830 highlighted judicial reform.  In 1832 he published a critically acclaimed dark novel Eugene Aram, which created a huge controversy. Bulwer reached the pinnacle of his literary career with the publication of Godolphin in 1833.
Edward Bulwer Lytton continued to write and publish various novels and poems to support his extravagant and glamorous lifestyle. Some of his popular works during this time include The Siamese Twins (1831), The Last Days of Pompeii (1834), which became a huge success. Rienzi, Last of the Roman Tribunes (1835) was based on Roman history, The Siege of Granada (1838), and Harold, the Last of the Saxons (1848).
After years of a strained marriage, the legal separation of Rosina and Bulwer happened in 1836. Following his divorce, he wrote various novels highlighting the pompous and elite lifestyle of the Victorian society- Ernest Maltravers in 1837, The Mysteries in 1838 and Zanoni in 1842.
Bulwer also penned certain stories in the supernatural genre which included- "The House and the Brain" (1859) and A Strange Story (1862).
Political Career of Edward Bulwer-Lytton 
Edward Bulwer-Lytton became a Whig member of parliament in 1831 and served for ten years till 1841. He served as a conservative MP from 1851 till 1866. He was appointed as a Secretary of State for the Colonies for a brief period of time. In 1866 he received the noble entitlement as Baron Lytton of Knebworth in the County of Hertford.
Edward Bulwer-Lytton 's Achievements
Received recognition by Chancellor's Award for his poetry "Sculpture".
His novel Pelham marked the inauguration of his affluent literary career.
In 1846 Edward Bulwer was awarded an honorary LL. D from Oxford.
In 1856 Bulwer has conferred the rectorship of Glasgow University.
Edward Bulwer was bestowed with the throne of Greece in 1862, which was declined by him.
Money, a play written by Edward Bulwer was produced in various prominent theaters including Theatre Royale in London, Old Park Theater in New York and California Theatre in San Francisco.
In 1858 Governor Sir James Douglas named Fort Dallas as Lytton in British Colombia.
Lord Lytton
He left Parliament in 1841 and did not return to politics until 1852. Lord Lytton stood for Hertfordshire as a Conservative and held the seat until 1866 when he was raised to the peerage. He then became Baron Lytton of Knebworth.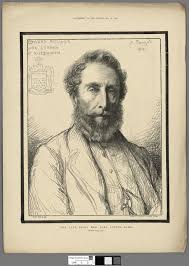 Edward entered as the Secretary of State for the Colonies in Lord Derby's government in 1858. Though he was quite inactive in the House of Lords, he took interests in the development of the Crown Colony of British Columbia. He had written to the Royal Engineers with great passion assigning them duties.
Demise and Burial
Edward Bulwer succumbed to his death due to prolonged ear and brain infections on 17th January 1873. He was buried in St Edmund's Chapel, in Westminster Abbey near Poet's Corner.
More Info On- Alfred Jacob Miller, William Huggins, Alfred William Hunt