Edward Linley Sambourne was an English artist. He was a famed cartoonist and illustrator for a sardonically funny magazine published in the 19th century called 'Punch'. Born in the year 1844 in the month of January, Edward was considered as the very first cartoonist of the 19th and 20th century. Edward Linley was born in London and spent his schooling days receiving education from many different schools spread throughout England.
Early Lessons
When he was in a school known as 'Chester Training College', it was the first time he took lessons to pursue his interest in drawing and sketching. When he was sixteen years old, Edward Linley gained admission in the South Kensington School of Art and attended it for a few months. It was a chance encounter or the right reference that helped Linley start his career with 'Punch' magazine.
Edward Linley Sambourne Career Highs with Punch Magazine
When he was working for John Penn & Son in the year 1861, Edward discovered his skill for draft drawing. One of his caricatures was shown to Mark Lemon, the editor of Punch. Mr. Lemon was very impressed by his sketch and soon published a drawing by Edward Linley in the April issue of Punch (1867).
It was a sketch that showcased letter T along with a politician (John Bright) posing a with a quintain. In the start, Linley was asked to create decorative initial letters for stories, articles or poems.
Between the 60s and the 80s decade, Edward Linley had sketched over 345 initial fancy letters. His unique style was soon recognized and he became a permanent staff of the magazine in the year 1871. Edward was essentially a black and white sketcher artist.
He used several photographic pictures to draw sketches and gain good accuracy. His artistic skill was exceptional as a cartoonist. His work for the magazine was even recognized and approved by the Royal Academy. The Academy held an exhibition showcasing some of his brilliant drawings over a span of twenty years.
When he was working for Punch, he also earned income through other sources such as commissions on book illustrations, drawing for individuals, magazines, and ads.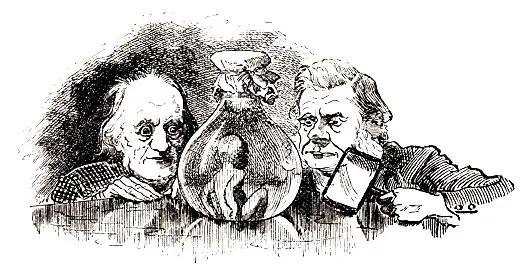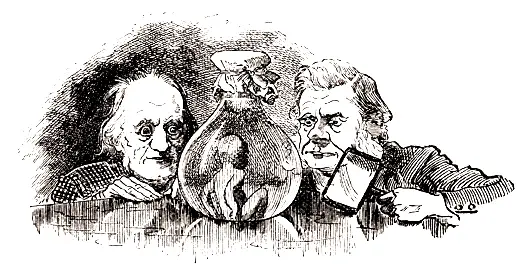 Some of the popular book illustrations by Edward Linley Sambourne include
Holiday in Scottish Highlands for author Arthur A. Beckett in the year 1876

Images for Poems of Edgar Allan Poe in the year 1881

Modern Arabian Nights for author Arthur A Beckett in the year 1877

Water Babies for author Charles Kingsley in the year 1885

Sketches for Sherryana for author F.W. Cosens in the year 1886

Friends and Foes from Fairyland for authors Edward Knatchbull and Hugessen in the year 1886

Real Adventures of Robinson Crusoe for author F.C. Burnand in the year 1893
Legendary illustrator of the 20th century Sir John Tenniel once commented about Edward Linley's exceptional works and his love for accuracy. In his own words, he expressed his admiration and surprise at the in-depth details, ingenious hand-work and momentous drawing of the 'Fisheries Exhibition' done by Edward Linley Sambourne. Not as a satirist or a politician, Edward will be always remembered for his immense contribution towards art as one of the greatest artists in England.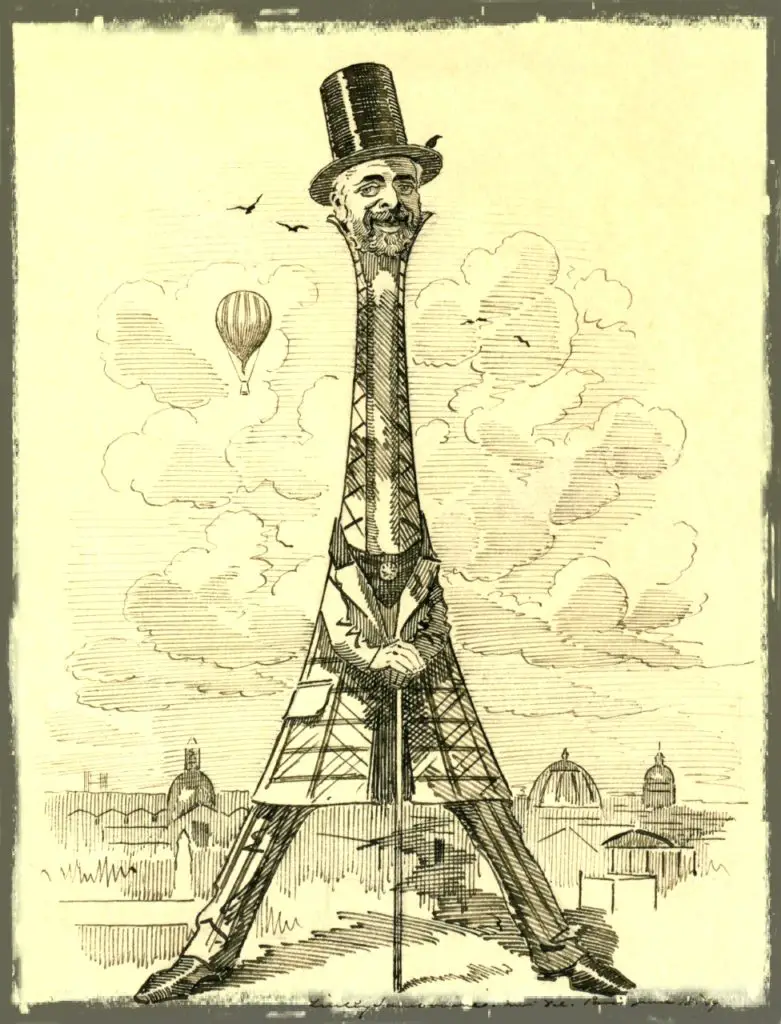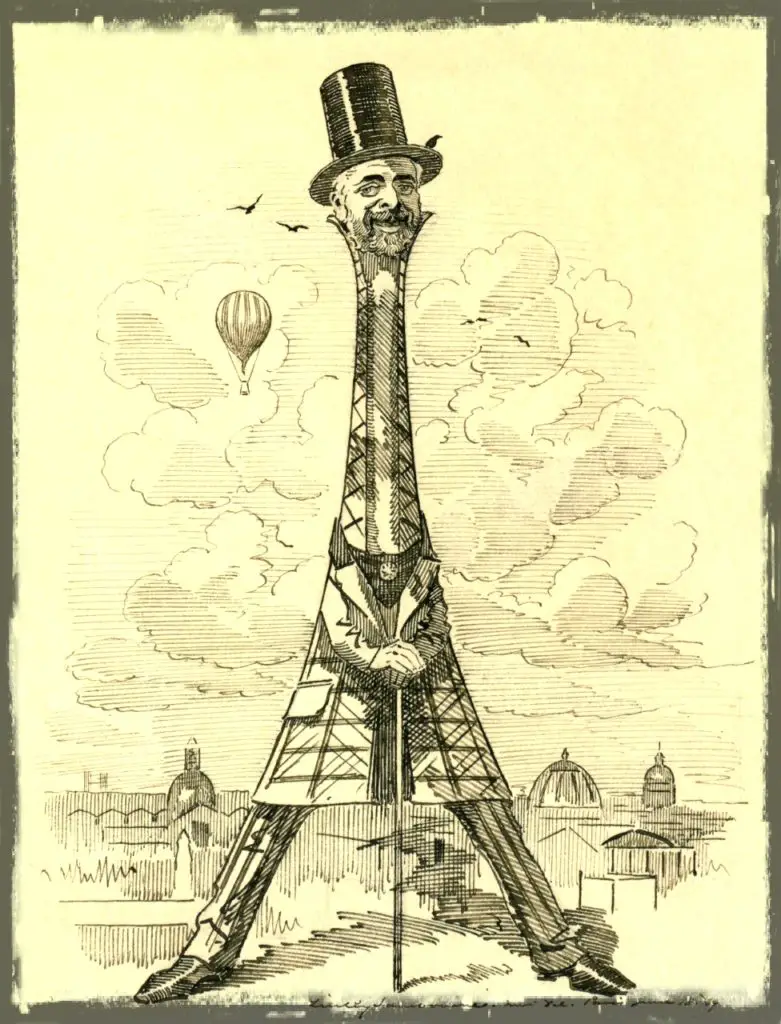 Edward Linley Sambourne Facts
He is the great-grandfather of the first Earl of Snowdon, Antony Armstrong Jones, who is also the spouse of Princess Margaret

He is also the great-great-grandfather of David Armstrong and the second Earl of Snowdon (chairman of the popular auction house Christie's)

Edward Linley got married in the year 1874 with Mary Ann, who was the eldest child of a well-known stockbroker

He had two children with his wife Mary; Mawdley Herapath and Maud Frances

In the year 1871, Edward became the main illustrator for the Punch feature called 'Essence of Parliament'.

In the year 1901, Edward Linley was declared as the chief cartoonist for Punch Magazine

In his lifetime, Edward amassed over ten thousand photographs that included celebrities, church representatives, science, art, literature, stage pictures, animal, birds, insects soldiers, houses, and locomotives.

The prized 19th and 20th-century historical photography collection found in his studio and home were essentially taken by the artist himself as resources for his art-work

His house servants often posed for their master donning different dresses, portraying varied characters, to be photographed by Edward Linley

Linley also requested his friends to pose for him

'The Mahogany Tree' was his most popular Jubilee drawing for Punch, for which he took great pains and captured a realistic photo to draw the sketch

Edward Linley's attention to detail and his painstaking efforts won him critical fame and made him a celebrity cartoonist

He died in the year 1910 and his residence known as 'Holland Park Home', was opened out to his art fans and the general public, renamed as Linley Sambourne House.