After the death of Queen Victoria in January 1901, the throne belonged to her son, King Edward. During the Edwardian times fashion was redefined and was looked upon as a prime part of the lives of both men and women.
The ladies became increasingly sophisticated in their attire and wore clothes which reflected their maturity. Even the middle classes expressed their desire to look good and feel beautiful. Thus a whole new style of dressing emerged during the Edwardian era.
The Edwardian Dress
Edwardian women flaunted skirts that were quite different from the skirts of the previous generations. It was more of a concave skirt. They were made out of soft fabrics. The women wore tight bodice on the top. The tops were tight sleeved but they were flared at the end. The entire dress was designed to bring out the curve of the feminine figure.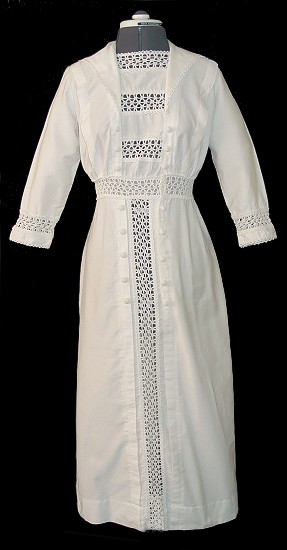 The dresses were designed to make the women look mature. The king himself appreciated the new emerged look and being of the mature woman.
The Edwardian Gowns
Gowns were a popular fashion of the age. Many famous fashion houses of the age designed fabulous gowns for the ladies.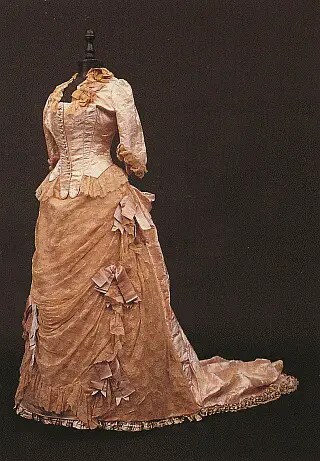 Lucy Christiana Gowns
She was the leading fashion designer of the Edwardian times. The gowns that she designed were primarily evening gowns and tea gowns. A common characteristic of these gowns were that they were mostly made of pastel shades. There were different embellishments on the gowns. The gowns gave an appearance of girlish innocence that was completed by a sexy look.
Some Regular Traits of The Edwardian Gowns
The Edwardian gowns initially had a prominent collar. These were made short keeping in mind comfort and practicality.
The evening dresses that were designed had a low cut and were sleeveless. The neckline rose later and the sleeves became longer.
The mermaid skirt was a favorite of the ladies. These skirts were tight till the knee region. The opened up and had a flared look at the bottom.
Pastel colors were very popular during the Edwardian times. However, shades of gold were popular too.
The middle class women worn tailored suits. This was very convenient during the cold winter times.
There was another classy, modern and very upbeat breed of women who were referred to as the Gibson girl. They had beautiful curved figures and wore gowns that highlighted the curves of their figure.