The world is constantly in a situation of flux and is constantly changing itself. This change may not only be just physical in nature but is also ideological. The same applies in almost every field you may see in this world today. Literature is by far one of the most prime examples of ideological changes affecting the prevalent character of a field.
The end of the Victorian era marked a new beginning for literature in the land with fresh ideas and greater need leading the way. Edwardian literature would go on to be more intense, social and political for ages to come. Edwardian novels would go on to start a new style of writing that would be prevalent for a long time to come.
The ambivalence and restlessness of the new millennium were to find representation earlier than expected in the boundaries of Edwardian literature itself. The main propagator of a whole new system style of writing in this era was none other than George Bernard Shaw himself. He would go onto use his works to question society and the structure of politics, the institution and norms of marriage as trusted forward by the society and the challenge of female emancipation.
This was to mark a beginning itself in the age of bold writing as there were others who followed Shaw's footsteps in converting plays into an arena for debate and discussion. The writers of Edwardian novels decided to stand up and set the readers thinking positively in the hope that they would change for the better the atrocities of mankind of that day and age.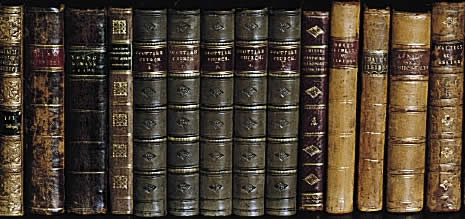 E.M. Forster the writer of books such as a Room with a View and Howards End too experimented with certain themes of insensitivity, repression and lack of humility in the English people. Further still HG Wells took to trying to use literature to show to the world how science and technology would change the future for the better.
However, writers such as Thomas Hardy and Rudyard Kipling would try hard to re-invigorate old literary forms like the satire, narrative poem, and ballad and so on. Imagism and futurism were becoming ever apparent in the Edwardian literature and Edwardian novels. In all a new age was dawning upon us when it came to the use of literature to affect society. In time the proverb The pen is mightier than the sword was about to be realized.
Realism came in varying forms whether it be through colonial adventures as those by Joseph Conrad and E.M Forster or through the finest sense of subtle humor by P.G Wodehouse.
Colonial romances generally portrayed the adventures of a sailor or colonial agent to distant lands of Africa or India and their trials and tribulations there. These romances were criticized a lot with the rise of post colonial literature by the likes of authors like Chinua Achebe.
The subtle humor of Wodehouse was also criticized by his contemporaries and the British Government for his portrayal of the British high-class man as an absolute mess without his valet mainly through his celebrated character of Bertie Wooster.
Famous Edwardian Authors
While these were the main writers, a lot of other novelists flourished. Arnold Barett and J.M. Barrie were two famous writers whose works were greatly appraised. The Clayhanger trilogy and The First Wives Tale are some of the most famous works of Arnold Barett.
J.M. Barrie, on the other hand, is known for his classic tale, Peter Pan, or The Boy Who Wouldn't Grow Up. This was the story of a boy called Peter Pan who refused to grow up. He meets a girl called Wendy and together they have adventures in the magical land of Neverland. Based on this writer, a semi biographical film called Finding Neverland was made in 2004 where Johnny Depp played the role of J.M Barrie.
Some other writers who were widely acclaimed during this period were H.G Wells, Beatrix Potter, Lucy Maud Montgomery, Edith Nesbit, Kenneth Grahame and John Galsworthy. One of the characteristics that distinguish Edwardian novels from other periods is that during this time there was a significant difference between popular literature and the high brow literature.
Literary criticism and short stories also achieved popularity. A.C. Bradley was a famous literary critic. Newspapers also became important and so did media barons. Thus their importance in promoting novels increased. Edwardian Novels, however, continued to have some of the best variations that no literature has ever seen before.