Elizabeth Murray was an English woman by birth and she had roamed the greater part of life among strangers. She was also a member of the National Watercolor Society.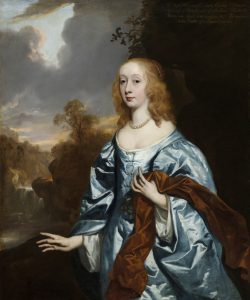 She had wandered most of his life to distant places and used his skills to write two volumes of a book – Sixteen years of an artist's life in Morocco, Spain and the Canary Islands.
Family and Early Life
She had always loved to roam to distant places and she eventually got free and did just that. With all the encouragement that she had from her own self, she could not stay back at England and Went on to make long journeys through distant lands and
Finally making her way back to England with all her journeys compiled. With her talent to write and to make beautiful watercolor paintings, she was bound to get famous and she did.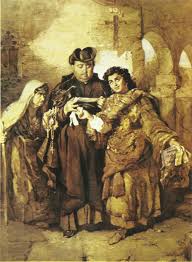 The way she described her journeys in the book showed her to be quite bold and ready to make firm decisions. The book had shared uncommon truthfulness and a picturesque view of life rich in color.
The description is without exaggeration and showed a disciplined mind with higher achievements to reach. She had married an Englishman and had spent a large part of her life among strangers in strange countries, most of whom had been barbarians.
She had eventually become a citizen of the world and a cosmopolite, but still retaining the characters of an English gentlewoman.
Elizabeth Murray Biography
Elizabeth Murray was the daughter of the artist Thomas Heaphy. She had been commissioned in 1835 by Queen Adelaide to produce some drawings of Malta. She then moved on to Gibraltar and Tangier.
She had later married Henry J. Murray, who served as a British consul. She had become friends with the Moorish ladies and were invited into their homes.
She had got an insight into their lives and thus depicted the family and friends. She had described her experience similar to the folk tales of the Arabian nights and the Bible as it made her feel going back millennia.
Elizabeth Murray's Style of Writing
Elizabeth-Murray was looking for various characters through her journey, not just celebrities, and important people, but those who had taken up daring jobs like lion-killers and leopard hunters.
She would find people who would hunt whales with harpoons and huntsmen who would go after grizzly bears.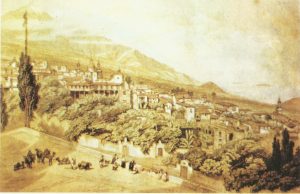 She had found these people, taken them out from their hiding places in rocks or from the midst of gypsy camps and church festivals.
She had been at work for days and years, trying to reproduce the tales of these people and offer a dramatic reading. All these wonderful interactions in her book made her famous.
Elizabeth Murray's Style of Painting
Elizabeth Murray was also good with her watercolor paintings.  The pictures mostly would be around twenty-eight to thirty-six inches by twenty to twenty-four – cabinet or easel pictures.
These pictures would be sold for two hundred guineas which would equal sixteen hundred dollars or double the sum at a late sale. She had a lot of subjects among her paintings – 'King of Bavaria', 'Duke of Oldenburg', 'King of Greece', 'Prince Anatole Demidoff', 'Archbishop of Canterbury'.
The paintings got scattered all over Europe. There were various others like 'Spanish Girl t Prayer', 'Shepherd of the Campagna, at Rome', 'Bolero Dancer', 'Spanish Letter Writer' and 'Church Patronage'.
Paintings of Elizabeth Murray
The first painting ever made by her was called 'Just Awake', which is the portrait of her own boy and there is a very strong resemblance. The painting is a wonderful one with the transparency of shadow and a depth and richness of coloring.
The painting was put for exhibition at Goupil's in New York and can also be seen in the papers and astonished the natives at Montreal. The portrait shows a remarkably handsome boy who is just waking up with the dew of the summer sleep complementing his complexion.
Elizabeth Murray Facts
He is pushing away the bed-clothes and getting up to take a view of the world. There is another one called 'The Eleventh Hour', shows a murderer under sentence of death,
With his wife beside him holding a crucifix in one hand and his shoulder in the other. Elizabeth Murray was very good in her writing as well as her paintings.