Famous African Americans: Not much is heard or written on black Victorians. They are practically forgotten, people. The mainstream history mostly depicts them as people who were enslaved in England and America, but it comes with a great surprise when we hear stories and view images of noble black men and women.
The photos and images available online show black Victorian women in voluminous gowns and carrying other fashionable accessories of that time gracefully, but most of the photos do not carry the name of the lady or the lord leaving them unknown forever.
However, the black Victorians were first seen in England in 1839. There are many African Americans who have played a vital role in the formation of culture and history of their country. Here we will present brief biographical drafts of some important African American figures of history.
Benjamin Banneker
Benjamin Banneker was a farmer, naturalist, surveyor, and a free African American almanac author. He was born in 1731 and received little education initially after which he was mostly self-taught. He was part of the team that surveyed the borders of the actual district of Columbia, United States federal capital district.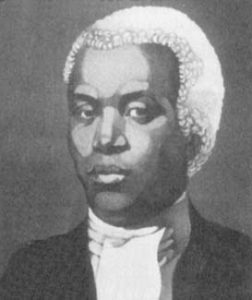 Banneker wrote a successful series of almanacs with the help of his knowledge of astronomy. He wrote and had correspondence with Thomas Jefferson, who was the drafter of the United States Declaration of Independence. He raised the topics of racial equality and slavery.
His works were praised and promoted by the advocates and abolitionists of racial equality. At the age of 22, Banneker had created a clock that struck on an hour. The clock worked all through his life.
A fire on the day of his funeral took many of his written documents, but one of the diaries was saved which contained a lot of mathematical calculations and puzzles. Banneker never married. 1797 was the year when his last almanac was published. He died exactly one month before his 75th birthday on October 9, 1806.
Sojourner Truth
Sojourner Truth was a well-known and notable abolitionist as well as women's rights activist. She was born a slave and had three children sold away from her. After escaping from slavery with her infant daughter, she fought a case in the court to recover her son.
The truth was the first black woman to win such case against a white man. She joined an evangelical religion and started working for moral reform and abolitionist work.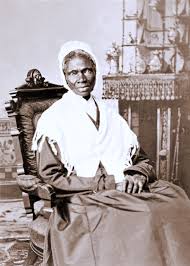 The truth was a very powerful and impassionate speaker. She is well-known for her speech which was given extemporaneously in 1851 at Ohio Women's Rights Convention.  Her popularity grew and was invited to the White House by President Abraham Lincoln in 1864 and the President personally received her.
Before the intervention of old age, Truth spoke passionately about the rights of people. She is remembered as one of the leading prime leaders of abolition and as an early advocate of women's rights.
Harriet Jacobs
Harriet Jacobs was an African American writer, an abolitionist speaker, and reformer. She had escaped from slavery and later on was freed too. She is known for writing an autobiographical novel, "Incidents in the life of a slave girl" which was first of all published in the newspaper, serial wise and then in 1861 it was published as a book.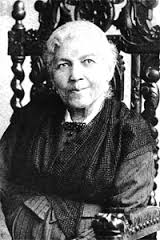 It was one of the first books to point out and explore the struggle of female slaves for their freedom and their effort to protect themselves as mothers and women from different types of harassments.
In 1863, Harriet along with her daughter supplied emergency relief, primary medical care as well as established Jacobs Free School run by blacks and where refugees were taught by black teachers. After the war, they sailed to England and raised money to have a home for Savannah's black orphans and the aged.
Then she moved to Washington DC and continued to support free people and in 1896, Harriet attended the organizing meetings of the National Association of Coloured Women. Harriet became less active in her later years but continued to support her daughter and working for education of the African Americans. She died in 1897.
Alexander Crummell
Alexander Crummell was the first African American minister, academician, and African nationalist. He was the first black student to graduate from the University of Cambridge. Alexander was born on March 3, 1819, in New York City and was ordained as an Episcopal priest.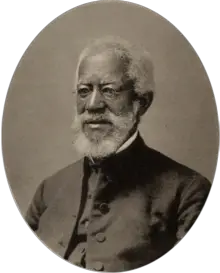 In the late 1840s, he went to England to raise money for his church where he lectured on American slavery. In 1853, he moved to Liberia where he converted native Africans to Christianity, educated them and also persuaded American colonists towards his ideas.
He worked for 20 years there as a professor of mental and moral science with an intention of civilizing the Africans. He then returned to the United States and in his later years set up the American Negro Academy to support African American scholars. He died in 1898 at the age of 80 in Red Bank, New Jersey.
Harriet Tubman
Harriet Tubman was an American abolitionist and humanitarian. Working as an underground railroad contractor, she became a legend when she freed 300 slaves to freedom within a decade of her freedom work. Lacking any formal education and child benefits, Harriet worked in physically demanding jobs.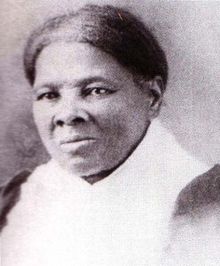 In 1844, at the age of 24, she married a free man, John Tubman. In 1849 when she was planning to escape from slavery, her husband left without her. She then decided to escape following the North Star to Pennsylvania. After one year she returned to free her sister and started guiding others to freedom.
Tubman's heroic activities were more prominent by his works in 1862 and 1865. She was sent to South so as to serve the US Army working as a spy and scout. Her knowledge of geography and her experience with directions helped her in search of Confederate fortifications. Although she worked but was never paid by the government.
However, she returned to New York after the war and started working on establishing a home for the aged black. In 1869, she married a Union soldier and was involved in women's suffrage movement along with many others. Her fame throughout the United States and Europe was eminent at her death and she was buried with military rites and her funeral speaker was Booker T. Washington.
Booker T. Washington
Booker T. Washington was the most well-known speaker for African Americans after Fredrick Douglass. Born as a slave, he was a dominant leader in African American society and sought betterment for his community through economic development.
He was the founder of the National Negro Business League and his speech known as the "Atlanta Compromise" brought him national fame.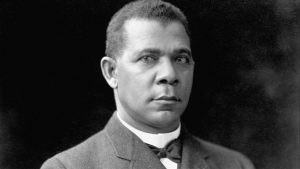 As a child, Booker took Washington as his last name and attended school as and when it was possible. He enrolled himself in Hampton Institute and graduated in 1875. He worked hard to establish Tuskegee Normal School in Alabama.
However, African Americans criticised Washington as he believed that university education was not relevant for blacks and they should pay attention to vocational training. While delivering a speech in 1915 in New York, he collapsed and was hospitalized. He was taken to Tuskegee where he died the next day.
George Washington Carver
Carver was born as a slave and became one of the best known agricultural scientists of his generation. Although Carver had to work as a child, he completed his high school and enrolled at Simpson College in Indianola, Iowa as the first African American student.
He studied agricultural science and earned the degree of B.S. in 1894 and M.S. in 1896. The same year he joined Washington's Tuskegee Institute and directed the agricultural research department of the institute through his life.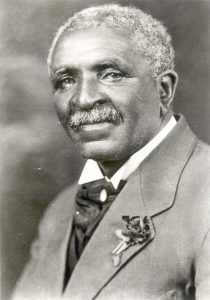 Carver persuaded farmers to branch out and grow sweet potatoes and peas. He did extensive research to make these crops more lucrative.
In 1923, Carver won the highest national prize named Spingarn award by the National Association of Coloured People. In 1838 taking his entire life's savings he founded the George Washington Carver Foundation so that his work goes on even after his death.
Ida Wells-Barnett
Ida Wells, a daughter of slaves, was born on July 16, 1862, in Holly Springs, Mississippi. She grew up to be an African American journalist, newspaper editor, socialist, feminist, suffragist, anti-lynching leader, and a Georgist. She was one of the founders of NAACP, National Association for the Advancement of Coloured People in 1909.
At the age of 16, she took the responsibility of her siblings as her parents died of smallpox. However, she attended Rust College and completed her education to become a teacher with the help of the black community.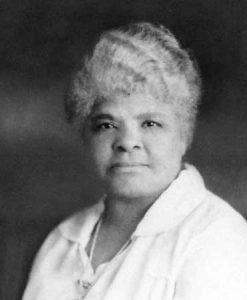 In May 1884, Wells sued a case against a railroad because she was forcefully removed from a separate ladies' coach. She won the case.  She was the editor and partner of the Memphis Free Speech and Headlight where she started writing on the poor conditions of black children in schools.
Ida Wells married the owner of the Chicago Conservator, Ferdinand Barnett and continued her campaign for justice till her death in 1931.
W.E.B. Du Bois
W.E.B. Du Bois was an educator, journalist, socialist, historian, writer, editor, civil rights activist and co-founder of NAACP. He was the first African American to earn a degree of a doctorate from the University of Berlin and he served Atlanta University by becoming a professor of sociology, history, and economics.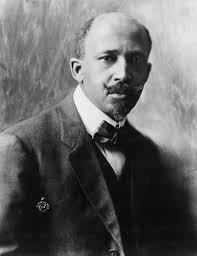 He was one of the most respected and effective speakers for African American rights far before the Second World War. All through his life, he connected his academic career with fighting for the rights of African American people.
He fought for giving social equality to them as he won the respect of the powerful educated whites. He won the Spingarn award of NCCAP in 1920.  He also visited Europe and Soviet Union where he won the Lenin Peace Prize in 1959. He died at the age of 95 on August 27, 1963, in the capital of Accra.
Mary McLeod Bethune
Mary McLeod Bethune was an educator, civil rights leader, and political advisor. She was one of the most well-known African American women of the twentieth century. She graduated in 1895 from Scotia Seminary and taught at the Haines Institute in Augusta, Georgia.
Then she worked as a teacher in Kendall Institute in Sumter, South Carolina and met Aertus Bethune, whom she later married. The Daytona Normal and Industrial Institute was founded by Bethune in 1904 which was for the Negro girls. She worked on developing the school for the next two decades.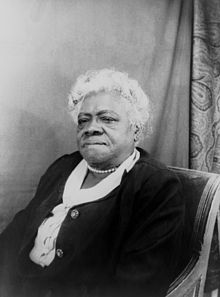 Bethune founded McLeod Hospital to provide service to the community because hospitals denied serving black people. She provided training to black residents and nurses also. During World War II Bethune founded the Circle of Negro War Relief in the New York City.
She was the Vice President of the Commission on Interracial Cooperation and in National Association of Coloured Women, she served as President for two terms. Being the founder of the National Council of Negro Women in 1935, Bethune served there as President till 1949. At the age of 75 in 1950, she retired from public life and received 12 honorary degrees in the next 5 years.
Other famous African Americans
Jessie Fauset was a teacher, essayist, novelist, and editor in New York whose works displayed complexities of life and portrayed most of her own life experiences. Zora Neale Hurston was the most creative and productive African American female author of the early twentieth century America.
Franklin Grazier was a socialist and educator of the early twentieth century. He was also a prolific writer authoring several books in which there was a controversial book, Black Bourgeoise. James Langston Hughes was one of the original writers of the Harlem Renaissance. He wrote in various forms like novels, autobiography, short stories, poetry, plays, and nonfiction.
Charles Drew discovered the processes for preserving blood for transfusion. He encouraged African Americans to enter the field of medicine. Margaret Walker was a teacher, poet, and a novelist. She undertook rigorous speaking tours after she retired as a teacher. However, her first novel was never published.
Malcolm X was a controversial figure in the civil rights movement. He was sentenced to 10 years of jail for burglary where he became the follower of Islam movement. He depicted whites as "Blue-eyed devils" which led to a great deal of suspicion from the white community. He converted to orthodox Islam.
Martin Luther King, Jr. was the most influential leader in civil rights. His most quoted speech was, "I have a dream…". He was awarded the Nobel Peace Prize in 1964 and was shot and killed in 1968.
Lorraine Hansberry was a celebrated playwright and activist artist who had earned the title of "Warrior Intellectual". She was the first African American to win New York Drama Critics Circle Award.
Colin Powell was country's best-known figures at the time of Operation Desert Storm. He was the first African American who served as a chairman of the Joint Chiefs of Staff. He retired from the army in 1993 and was awarded the Presidential Medal of Freedom.
Charlayne Hunter-Gault along with Hamilton Holmes attended the University of Georgia and were the first two black American students of the university. Despite the oppressive racial environment, she completed her graduation in journalism and in 1968 she started working for New York Times.
August Wilson wrote plays depicting the African American experience and despite never finishing even high school, he won Pulitzer Prize twice. Wilson founded Black Horizons Theater Company.
Carole Moseley-Braun was the first African American woman to sit in the U.S. Senate. She had earned a law degree from the University of Chicago and worked in the office of US Attorney where she won the Special Achievement Award.
Cynthia A. McKinney was the daughter of a civil rights activist who worked in 1973. In 1992 Cynthia ran as a Democrat for the right to represent one of the two black-majority districts she had crafted. She won with 73% of the vote and later she was even re-elected for the second term.
More Info On- Mary Kingsley, Black Victorians