Elizabeth Cady Stanton (1815 – 1902) was an American social activist, suffragist and abolitionist. She was a leading figure of the early women's rights movement. She presented the Declaration of Sentiments at the Seneca Falls Convention in 1848 at Seneca Fall in New York.
It is believed to have initiated the first organized women's rights and women's suffrage movements in the United States. Stanton was also the president of the National American Women's Suffrage Association from 1890 to 1892.
Stanton's husband was Henry Brewer Stanton, who was a co-founder of the Republican Party in the U.S. Elizabeth Stanton worked actively as an abolitionist with her husband before she started focusing particularly on women's rights.
Unlike most of the women's rights activists, Stanton spoke on various issues pertaining to women, rather than only concentrating on their voting rights. Her concerns included women's parental and custody rights, property rights, employment and income rights, divorce and birth control. She was also an advocate of the 19th-century temperance movement (movement in the 19th century the U.S. to curb the consumption of alcohol).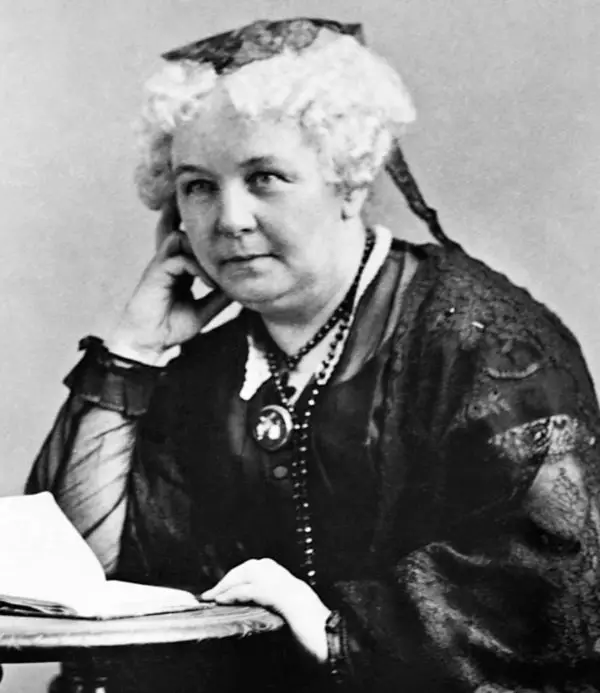 Elizabeth Cady Stanton – Childhood and Family
Elizabeth Cady was born in Johnstown, New York, to Daniel Cady and Margaret Livingstone Cady. Daniel Cady was a prominent Federalist attorney and served one term at the United States Congress. Later, he also became a Circuit Court judge and a New York Supreme Court justice.
It was her father of course who introduced Elizabeth to law, which later bloomed into her involvement with legal and social activism. Elizabeth enjoyed reading her father's law books and talking about legal issues with his clerks even as a young girl.
Elizabeth's mother, Margaret Livingstone Cady was a descendant of early Dutch settlers. She was an unusually tall woman and had a commanding personality. However, Margaret had suffered the loss of six of her children which led her into depression and prevented her from engaging herself fully in the lives of her other children. Elizabeth's childhood, therefore, suffered from a maternal void.
It was still the time when slavery prevailed in America, and like most other people, Elizabeth's father was a slave-owner. One of the slaves in the Cady household was Peter Teabout. Teabout is remembered with particular fondness by Elizabeth in her memoir Eighty Years and More, as someone who took care of Elizabeth and her sister in the absence of her parents. Teabout was later freed in Johnstown.
Elizabeth Stanton's work and collaboration with Lucretia Mott
Elizabeth's engagement with the law from a very tender age brought into her notice the deplorable conditions of women, especially married women, in her country. She understood how disproportionate the law was in favouring men over women. Her realisation that married women had virtually no right to property, income, employment or even custody rights over their children made her think more deeply about the prevailing legal structure and how it could be changed.
Elizabeth was an admirer of Lucretia Mott, the Quaker minister, feminist, activist and abolitionist whom she had met at the Anti-slavery convention in London. They became friends when the two women were denied the right to participate in the proceedings. Mott was, in fact, even nominated to serve as an official delegate by her abolitionist society. After considerable debate they were allowed to sit in a roped-off section, hidden from the view of the male attendees.
Mott's example and her decision to prohibit women from participating in the convention strengthened Stanton's commitment to women's rights. In 1848, Stanton joined Mott, Mott's sister Martha Coffin Wright, Jane Hunt and some other women in Seneca Falls. Together they organised the Seneca Falls Convention in 19 and 20 July which was attended by over three hundred people.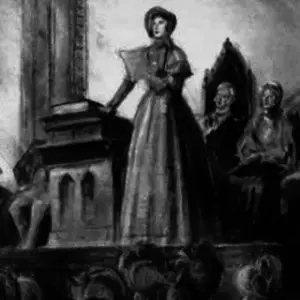 Declaration of Sentiments
Stanton drafted the Declaration of Sentiments which she read at the convention. It was based on the United States Declaration of Independence and proclaimed that men and women were equal. She proposed a resolution demanding voting rights for women which were immensely controversial.
Soon after, she was invited to speak at the Rochester Convention of 1848 in Rochester, New York which was the second women's right convention. It further solidified her reputation as an activist and reformer.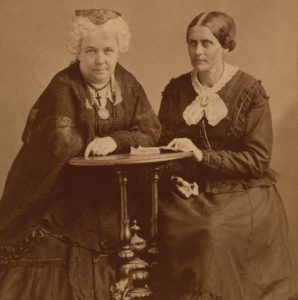 Stanton's friendship with Susan B. Anthony
Stanton was introduced to Susan B. Anthony at Seneca Falls by a mutual acquaintance. Stanton and Anthony joined the Temperance movement. Together they played a key role in founding the Woman's State Temperance Society, although it was short-lived. Stanton proclaimed that drunkenness and alcoholism was cause enough for a divorce which scandalised many.
The women's suffrage movement and the temperance movement shared common interests. Later, as women started gaining the right to vote in one state after another, they could demand other political measures like drunkenness. Thus the two movements became frequently allied.
Stanton and Anthony were also introduced to other activists such as Phoebe Carry and Alice Carry. Phoebe Carry even served as the editor of Anthony's newspaper, Revolution, for a short period. Stanton and Anthony complimented each other.
Stanton was the better writer and orator, and therefore scripted many of Anthony's speech. Anthony, on the other hand, was the organiser and strategist of the movement. Stanton once wrote to Anthony, "No power in heaven, hell or earth can separate us, for our hearts are eternally wedded together."
The two women remained close friends until Stanton's death in 1902 — fifty years after their initial meeting.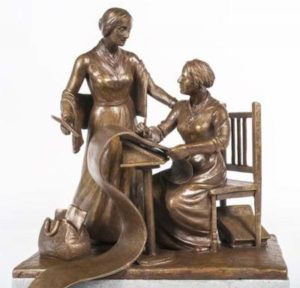 Famous speeches by Stanton
In 1868, at the age of 52, Stanton gave a fierce speech at the Women's Suffrage Convention in Washington D.C. It started thus, "I urge a sixteenth amendment, because 'manhood suffrage,' or a man's government, is civil, religious, and social disorganisation.
The male element is a destructive force, stern, selfish, aggrandising, loving war, violence, conquest, acquisition, breeding in the material and moral world alike discord, disorder, disease, and death. See what a record of blood and cruelty the pages of history reveal!"
Some other subjects on which she spoke and wrote at length were, "Our Girls", "Our Boys", "co-education", "Marriage and Divorce", Prison Life", "The Bible and the Women's rights", "Temperance and Women's Rights."
Books by Elizabeth Stanton
Some of Stanton's famous books include History of Women Suffrage: vol. 1 – 3 (1881 – 1922). The book was co-written with Susan B. Anthony and Matilda Joslyn Gage. Volume 4 – 6 was completed by other authors, including Anthony, Gage and Ida Harper.
Solitude of Self (1892) was originally delivered as a speech but was later published as the hardbound edition by Paris Press. Her memoir Eighty Years & More: Reminiscences 1815 – 1897 was published in 1898.
Elizabeth Stanton's death
Stanton died of heart failure at her home in New York, on 26 October 1902. She dies eighteen years before the women were granted the right to vote in the United States.
Stanton was commemorated along with Lucretia Mott and Susan B. Anthony Adelaide Johnson in a sculpture unveiled in 1921. In 1965, Elizabeth Cady Stanton's house in Seneca Falls was declared a National Historic Landmark. She was inducted in the National Women's Hall of Fame in 1973.
Elizabeth Stanton's Famous quotes
"The best protection any woman can have….is courage."
"We hold these truths to be self-evident: that all men and women are created equal."
"I would have girls regard themselves not as adjectives but as nouns."
"The history of the past is but one long struggle upward to equality."