Ellen Terry: Early Life
Alice Ellen Terry, one of the most famous stage actresses of the 19th century was popularly known as Ellen Terry. She was born on 27 February 1847. Ellen Terry performed in both England and North America and was equally loved in both the places.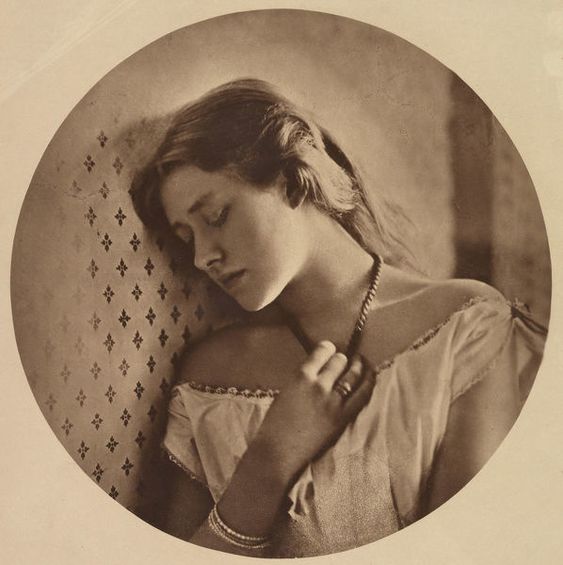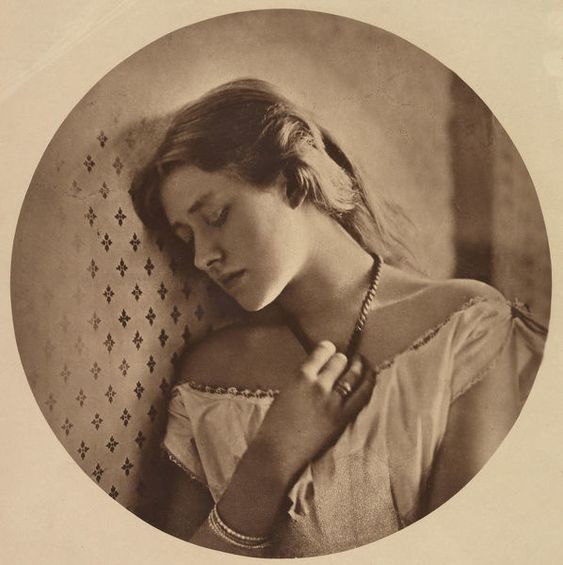 Terry belonged from a family of which several members went on become famous on stage. She did not have a formal education but was taught at home by her parents. Terry performed on stage as a child and soon became popular as a child actress.
At the age of nine, Terry took part in the production of The Winter's Tale for the child part of Mamillius. The play was being produced by Edmund Kean's son, Charles Kean. Terry stayed in Kean's company for quite a few years before she went on to join the stock company. There she performed in leads roles for Shakespeare's plays.
Ellen Terry Spouse.
Terry married G. F. Watts as the age of 16. Terry used to be the model for Watt's paintings, who made many beautiful portraits of her. However, Watt's was a neurotic man and far older to her in age. The marriage lasted for a short period.
Terry was heartbroken at this separation and did not have the motivation to return to the stage. Although she did return on stage, she could not perform as well as she used to. In 1867, Terry appeared as Katherina of Taming of the Shrew with Sir Henry Irving.
However, Terry then suddenly left the stage and went to live with Edward Godwin, the architect and theatrical designer, at Hertfordshire. He became the father of children, Edith and Edward. Edward Gordon Craig became a famous actor, producer and stage designer.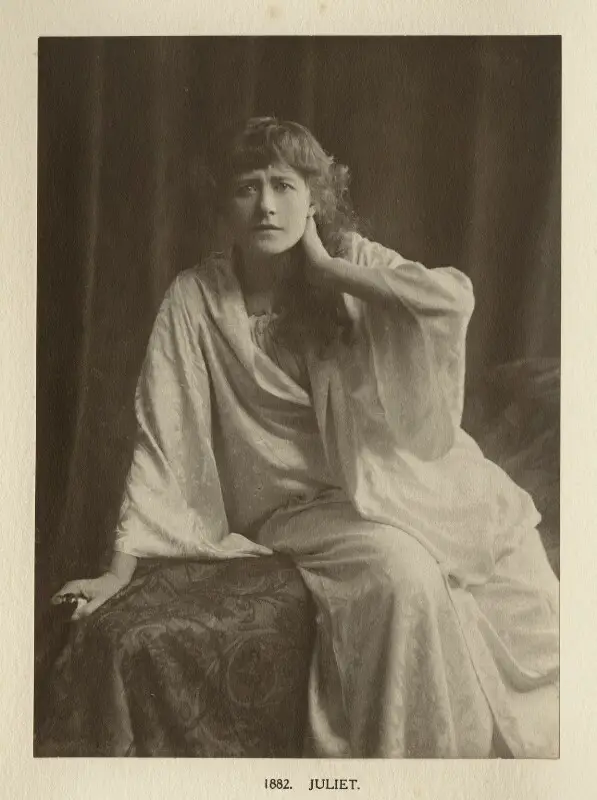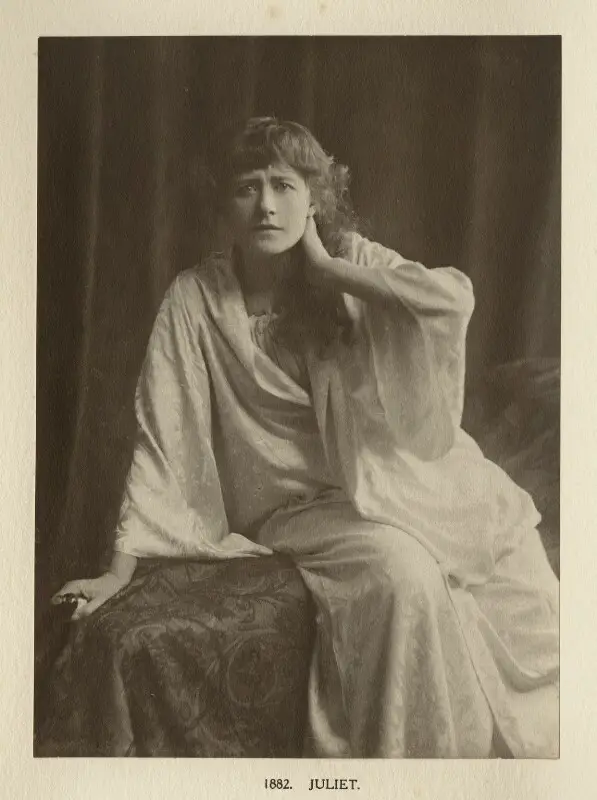 However, Terry's relationship with Godwin fell apart after six years and she was brought back to the stage by author and producer Charles Reade.  In a production of Merchant of Venice, designed by Godwin, Terry exhibited a stunning performance.
In 1878, Terry joined the Lyceum Theatre. In 1877, she divorced Watts and married Charles Kelly, but was mainly to provide her children with a name. They separated soon and Kelly died shortly after.
She joined Henry Irving and it was the beginning of a close association between them to dedicate their life to the theatre and make striking new productions of Shakespeare's plays. Irving a remarkable eye for stage designing and production. All he needed was an artist with a good sense of scenery who could provide him with a framework for the performances and a beautiful actress to lend her glamour to the shows.
Terry dedicated herself for that job and several great productions were made as a result – The Merchant of Venice (Terry played Portia), Macbeth (Terry played Lady Macbeth), Hamlet (Ophelia), Othello (Desdemona), King Lear (Cordelia). Terry also played lesser-known roles such as that of Rosamund in Tennyson's Becket.
Ellen Terry Lady Macbeth role
Terry played the role of Lady Macbeth for Irving's Lyceum Theatre in 1888. Her performance was so stunning and her costume so gorgeous that it impressed artist Sargent Singer. He convinced her to pose for him and made a painting of her as the iconic character.
The painting by Sargent shows Lady Macbeth raising a crown to put it upon her head after the murder of Duncan.  The scene does not occur in the play, though, Sargent wanted a dramatic motif to the painting and a moment that would personify the character. He also wanted to capture the remarkable characterization of an individual actress.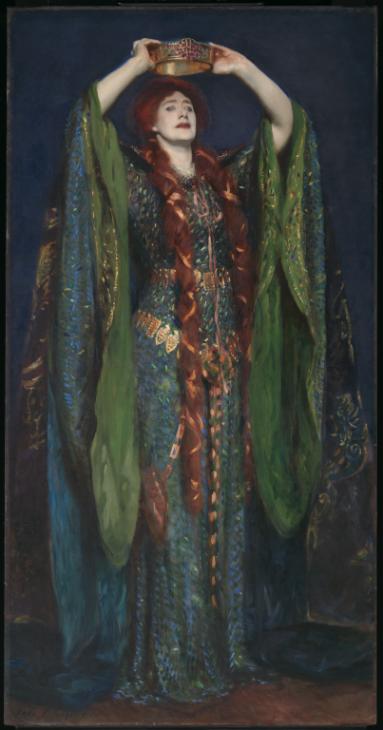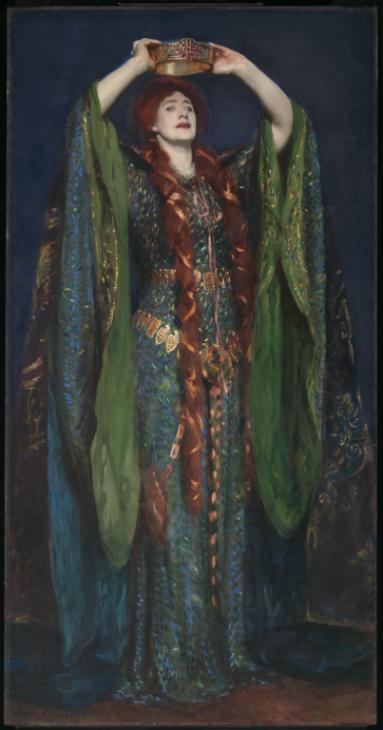 The costume of Lady Macbeth was designed by Alice Comins Carr who used green silk and blue tinsel for the clothes. The clothes were embossed with thousands of beetle wings to make it look like the skin of a serpent.
Terry always went around in tours with Irving as his leading lady but their relationship was extremely private. She served as the leading lady in Irving's group until she had grown too old to play the leading characters anymore.
Ellen Terry and Bernard Shaw
In 1890, Terry began her famous correspondence with George Bernard Shaw which went to become the most brilliant correspondences in the history of letter writing. Terry left Irving and appeared in The Merry Wives of Windsor with Sir Herbert Beerbohm Tree. Shaw also convinced her to play the role of Lady Cecily Waynflete in Captain Brassbound's Conversation, which was a character he wrote with her in mind.
Shaw believed that Terry was an example of a modern actress who could play both naturalistic as well as intellectual roles with equal ease. He also believed that Henry Irving was a conservative and, therefore, encouraged her to leave him and dedicate herself to modern drama.
Terry however could not become the pioneer of modern drama and lead a movement by herself. Her acting genius only flourished under the guidance of Irving.
In her later years, Ellen Terry still kept working in the theatres. She appeared in 1925 for the last time but this time, in film. She also lectured on Shakespearean drama and shared her experiences of her tours in the US, England and Australia.
In the last years, her memory and eyesight had begun to fail but she was loved for her generous nature wherever she went.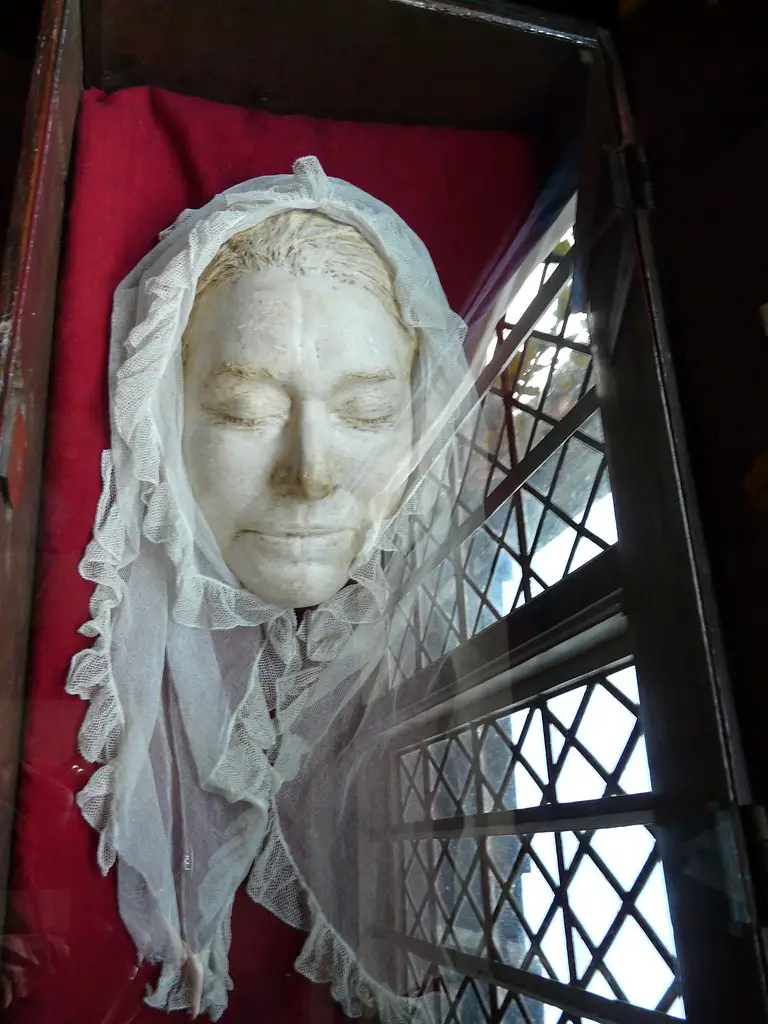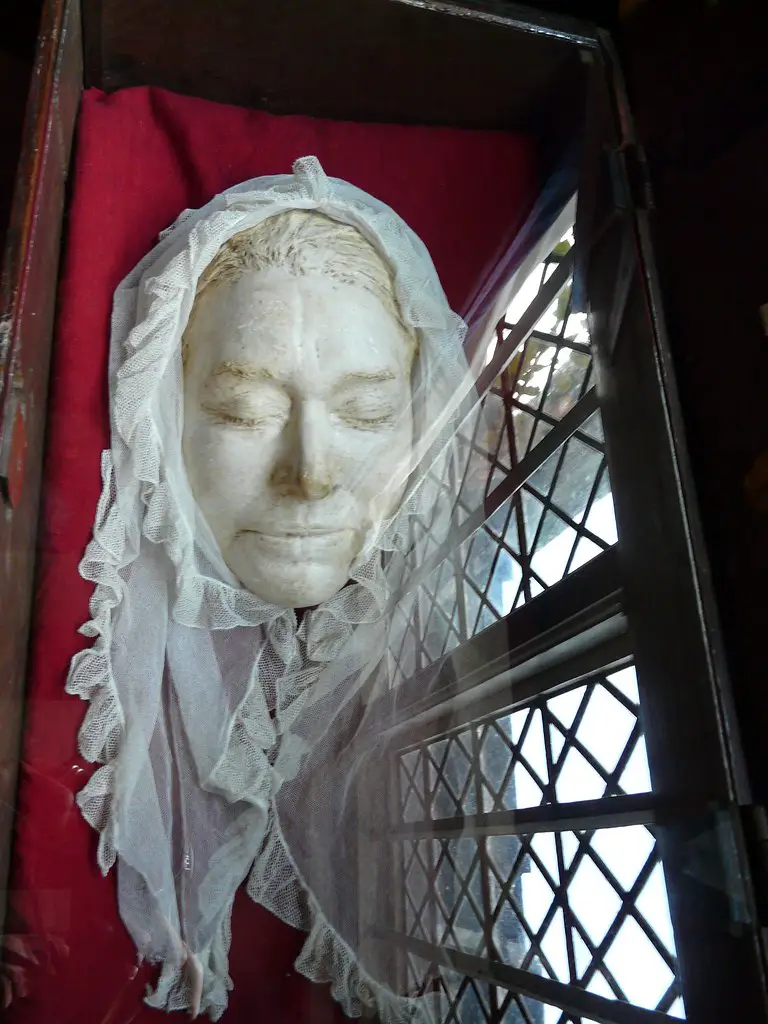 Ellen Terry Death
Terry died on 21 July 1928 in Small Hythe. Three years prior to her death, Terry was made the Dame Grand Cross of the British Empire.