Early Life and Discovery of Mauve
Sir William Henry Perkin was a British Chemist born on March 12, 1838, in London, England, and died on July 14, 1907, in Sudbury, near Harrow, Middlesex, he is most well-known for his discovery of aniline dyes.
He entered the Royal College of Chemistry in London, in the year 1853. When he was 15 years old and studied under August Wilhelm von Hofmann, and also worked as his Hofmann's laboratory assistant, wherein he undertook the synthesis of quinine.
Thereby obtaining a blue substance in its stead. The substance possessed remarkable dyeing properties. The substance then became renowned as aniline purple, mauve, his most important discovery.
This discovery created a new era for the chemical as well as pharmaceutical industries as well.
He, later, obtained a patent for manufacturing the dye, in 1856, when he was a mere 18 years old. He set up an aniline manufacturing plant with the aid of his father and brother in order to synthesize the dye.
When he was 18-years old, William Henry Perkin (1838–1907) synthesized mauve, or aniline purple in 1856, during Easter vacation from London's Royal College of Chemistry.
Other Discoveries by Sir William Henry Perkins
In the year 1858, he and B.F. Duppa, another scientist, engaged in the synthesis of glycine in the first laboratory preparation of an amino acid and were successful, later synthesizing tartaric acid in 1860.
2 scientists, Graebe and Liebermann later discovered the method of synthesis of the red dye alizarin, whereas Perkin came up with a more cost-efficient method, patenting the same, thus gaining a monopoly on its manufacture for many years.
He also discovered a chemical process for creating and producing unsaturated acids in 1867. And used this process (Perkin reaction) to synthesize coumarin, which was the first artificial perfume.
Personal life of Sir William Henry Perkins
He was married twice. In 1859 to Jemima Harriet, and in 1866 to Alexandrine Caroline. And had 3 sons William Henry Perkin Jr., Arthur George Perkin, from the 1st wife, and Fredrick Mollow Perkin, from the 2nd one, all of whom became chemists.
Amongst the three, William Jr had the most notable career. Akin to his father, he attended the Royal College of Chemistry, along with the City of London School. He got a Ph.D. whilst studying in Germany, and also honed his skills in his family lab.
In 1887, he became a professor of chemistry at Heriot-Watt College, Edinburgh, and was elected as a fellow of the Royal Society in 1890. Along with this, his achievements also include developing an excellent research Centre in 1892.
Later Years and Death
Then, in 1874, when he was 36 years old, he sold his business in order to solely focus and pursue research, which included early investigations of the ability to rotate plane-polarized light, by some organic chemicals. Wherein plane-polarized light refers to a property used in considering questions of molecular structure.
And in the same year, the Perkin Medal was created by the Society of Chemical Industry in order to commemorate his discovery of the mauve.
He passed in the year 1907 due to medical conditions such as pneumonia, and an appendix rupture.
Facts about Sir William Henry Perkins
The "Sir" before his name is the result of the knighthood he received in 1906, for his discovery of Mauve, given to him by the British Empire.
The dye was an accidental product of a synthetic treatment of malaria, which he had been studying. He desired to synthesize quinine, which led him to discover the dye.
The dye possessed many names such as aniline purple, Tyrian purple, mauveine which resulted in the contracted version: mauve.
Other than the aforementioned dyes, there were a few more he discovered and later patented, colours such as Aniline black, aniline magenta and aniline red were few of them.
Other than the primary use in the clothing industry, the dyes were also used in the medical industry, to identify anthrax and TB on cellular levels.
The Perkins medal and the knighthood weren't the only honors he received, he was also felicitated with The Royal Medal in 1879, The Davy Medal in 1889, and The Albert Medal in 1890.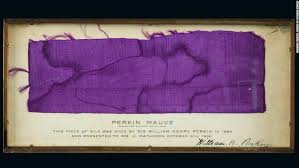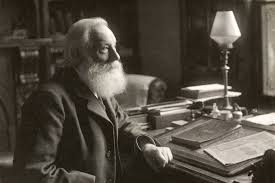 When I look back on my life and consider all the way I have been led, above all I thank God to Whom I owe everything, for all His goodness to me, and ascribe to Him all the praise and honor.
-As quoted in The chemist and druggist
Physical chemistry is all very well, but it does not apply to organic substances.
-As Quoted in L. E. Sutton's obituary of Nevil V. Sidgwick, Proceedings of the Chemical Society (1958), 312.