Fashion in the 1880s: There was a dramatic change in fashion for both men and women during the 1880s. The bustle came back but was strikingly slimmer compared to those in the 1860s and 1870s. The design of the skirt changed.
Women's Fashion in the 1880s
There were newer patterns of the folds and frills of the skirts. One important development for women during this time was that clothes were now designed for outdoor use. This was made with the mobility of the women in mind.
1880 Fashion Clothing
Riding habits made an introduction during this era. he jacket and skirt were matching. This outfit did not require bustles. The woman wore this with either a veil or a top hat. The hunting clothes had ankle length boots. and Travelling outfits had a bustle and a small hat with a long jacket and skirt.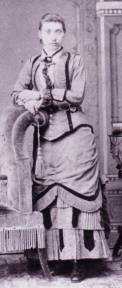 It was seen during the earlier times that there were elaborate arrangements of frills and laces on the back of the skirt. During the 1880s, the frills on the back reduced. However, the dresses still retained the overall extravagance.
The short corset, as opposed to the longer, more traditional one, made an appearance in the later part of the decade. While these were the general changes during this decade, the bustle was constantly changing.
1870s Fashion
After 1882, it became wider and the back went back to being highlighted. The skirt went back to the apron style of the 60s and 70s. This lasted for around four years. In 1887, the bustle once again reduced. The skirt now gave an illusion of hanging off the hips of the woman.
The overskirt was elaborately pleated and was pinned on both sides of the skirt. One of the trends which picked up during this time were the jerseys which were sweaters made of wool.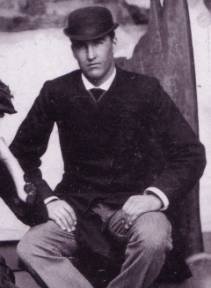 Velvet was very popular during this decade. Many clothes were fashioned out of this fabric. Women wore light colors during summer and darker colors during the winters.
Hairstyles in the 1880s
When it came to hairstyles, the hair was pulled back and tied up. Women sometimes styled their hair with ringlets draping their faces. Women also wore fringes and bangs.
Men's Fashion in the 1880s
There were not many changes when it came to men's fashion. Te suits came slimmer and simpler. The lapel became narrower and more fitted near the neck.
The jacket had either three or four buttons that were all buttoned at any given time. However, this fashion allowed the vest underneath to be seen.
More Info On- Victorian Men's Footwear, Victorian Era Attire for Men and Women, Men's Fashion, Women's Fashion,  Fashion in the 1870s, Fashion in the 1860s,