Frederick Daniel Hardy (13 February 1827 – 1 April 1911): Hardy painted genre scenes, he focussed on the intricate interiors with children. Hardy's paintings depicted children in detailed Victorian rooms but he also painted portraits.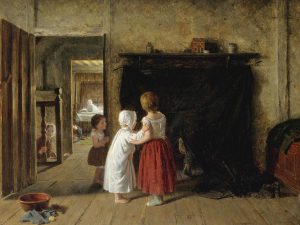 He exhibited his pictures at the Royal Academy from 1851 to 1898 and at the British Institution between 1851 and 1856.
Frederick Daniel Hardy Biography
Frederick Daniel Hardy was third among his eight siblings born at Windsor in Berkshire. His father George Hardy (1795–1877) was involved in the musical profession and worked as a horn player in the Private Band of Music of the Royal Households of George IV, Queen Adelaide, and Queen Victoria.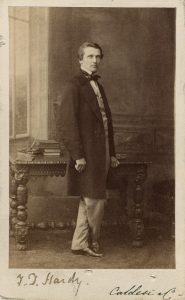 Frederick's father was not only a musician but also an amateur artist. During his early years, he was also involved in the same profession of music. At the age of 17, he entered The Academy of Music in Hanover square where he met his future artist friend Mr. Webster.
Early Life Of Daniel Hardy
He continued in the Music Academy for 3 years only to realize his love for painting. He married Rebecca Sophia in 1852 and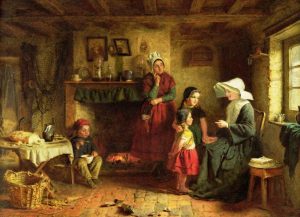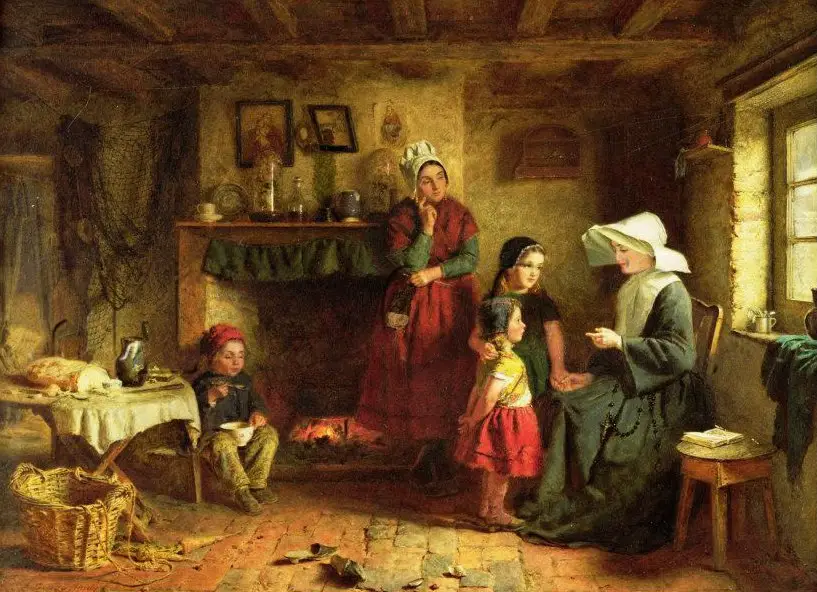 Then moved to Cranbrook in 1854 and remained there until 1875 after a short stay in London. Through his marriage, he had 5 sons and a daughter.
Frederick's Life With Family At Cranbrook
Thomas Webster and Hardy rented a house which acted as their studio. Slowly few more artists congregated and started working and living together in Cranbrook, and they came to be known as the Cranbrook Colony.
The colony artists and their families spent time together often at dinners, teas, and parties. Hardy was not only an artist but also was an officer in the 37th Kent Rifle Volunteer Corps.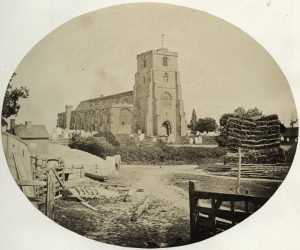 He kept himself busy as a Churchwarden, a Committee member of the Literary Association, a Member of the Cricket Club and a participant at musical evenings in the town. Frederick Daniel Hardy died at Cranbrook in April 1911 and was buried beside his wife in St Dunstan's churchyard.
After Hardy's death, his daughter Amelia Gertrude Hardy (1865-1952), an amateur artist, lived in Hardy's former studio in the High Street.
Hardy's Paintings in the 1850s And 1860s
Hardy initially painted cottage interiors but he was alongside improving his figure painting. His initial works if observed carefully we find unsentimental paintings that have omitted usual props like the children, pets etc.
In 1851 Hardy exhibited his first 2 paintings at the Royal Academy. Hardy's initial works show a great deal of influence of 17th Dutch artists. By 1859 he painted his first picture,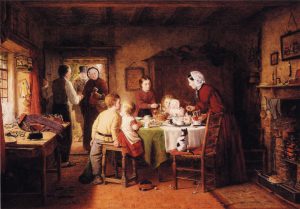 The Foreign Guest, that was kind of a beginning of his paintings involving multiple people and is similar to much of his best work in the 1860s. It was During the 1860s that Hardy painted the best pictures, particular paintings of children's' activities such as The Volunteers (1860)
Hardy's Works
A Quartette Party
Reading the Will
Still life(1852),
Expectation (1854)
A Christmas Party (1857),
The Foreign Guest (1859),
Children playing at doctors(1863)
Hardy's works did not only command high respect in the artist's world but also accrued to itself the conditions of the society then. His paintings were not only loved by all for his realistic approach but also commanded high price!