Frederick Walker, an English painter born on May 26, 1840, in London. He painted both water and oil paintings. At an early age of 15, he started to work at an architect's office since he was always interested in drawing and illustrations.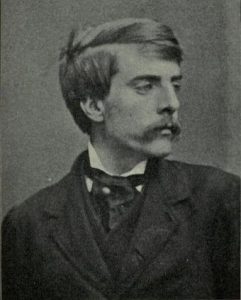 Walker's membership at the Old Watercolour Society earned him the right to suffice his name with an RWS. He also became an honorary member of the Belgian Watercolour Society in 1871.
The Professional Career of Frederick Walker
To expand his horizons, Walker started to attend the Royal Academy as a part-time student. He then joined the Langham's Artists' Society where aspiring artists worked on topics and compared their resulting artworks.
Walker exhibited many of his illustrations at the Royal Academy in the later part of the 1800s. Walker's illustrations started to appear in numerous publications. Some of them were Good Words, Once a Week, Everybody's Journal and the Cornhill Magazine.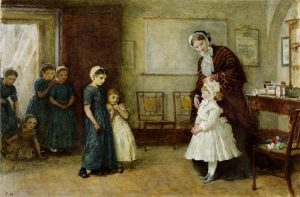 The Cornhill Magazine was managed by William Thackeray who also included Walker's illustrations in his book, Adventures of Philip (1862). 
After working at the architect's office, where he hones his talent, Walker went on to work at an engraving company. Here, he contributed illustrations to many renowned authors like Charles Dickens.
Frederick Walker Paintings
Some of the pieces Walker exhibited at the Royal Academy were Refreshments, The Bathers, The Chaplain's Daughter, The old Gate, etc.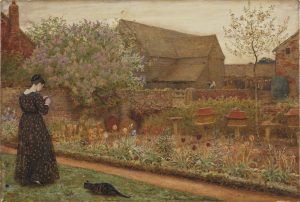 He also exhibited numerous paintings at the Old Watercolour Society from 1864 when he officially became a member.
Social Realism
Water was considered one of the leaders of Social Realism. His artwork influenced many upcoming artists like Luke Fields, Frank Holl, and Hubert vonHerkomer.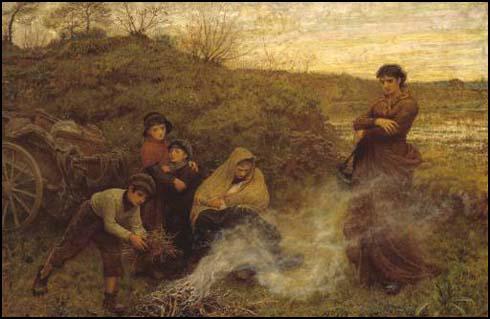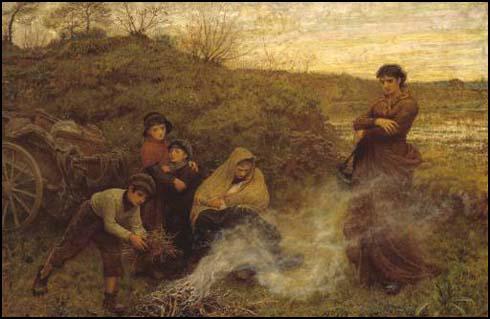 Many of his paintings depicted poverty-stricken subjects. Walker, being a social realist wanted to portray his concern for poverty through his paintings.
Personal Life of Frederick Walker 
Frederick Walker was the fifth son of eight children to William Henry and Ann Walker. Walker's inherited his artistry from his grandfather who was also an artist. He too exhibited many of his pieces at the Royal Academy.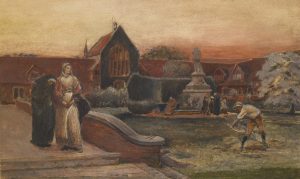 It is said that during Walker's time as a part-time student at the Royal Academy, he met J W North and George Pinwell.
Walker never married and lived with his family in London. In 1873, he was diagnosed with tuberculosis and he died of the disease in June 1875.
More Info On- William Lamb, Victorian-era Circus Performances Facts