George Catlin (July 26, 1796 – December 23, 1872) was an American painter during Victorian times and writer who specialized in portraits of Native Americans.
His paintings constituted invaluable details of Native American culture in the 19th century. He recorded Native American culture in his sketches and portraits.
Early Life Of  George Catlin
George Catlin was born in Wilkes-Barre, Luzerne County, Pennsylvania. During his childhood days, he spent many hours hunting, fishing, and pondering over the American Indian's tales and culture.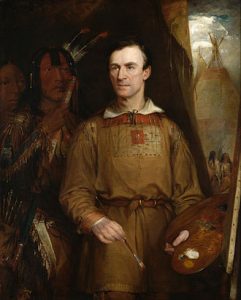 Catlin had little or no formal training as an artist, but he grew up hearing tales of Indians from settlers and from his own mother, who at age 7 had been abducted and later released unharmed.
His fascination for the Native Americans was motored by the experiences of his mother and later on, when a group of Native Americans came through Philadelphia, he witnessed them in the flesh which made an everlasting impact on him.
George Catlin Biography
Catlin was the fifth of 14 children. Though he had a talent for drawing, he was made to follow the importunings of his father, Putnam Catlin, and studied law. After completing his studies,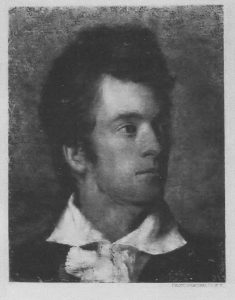 In 1820, he set up a practice near Wilkes-Barre, Pennsylvania, but he ended up sketching judges, juries and "culprits" in court, which made him quit his practice as a lawyer in 1823 and moved to Philadelphia to try his hand as an artist.
Career Of George Catlin
Catlin earned commissions to paint the leading figures of the day, including Sam Houston and Dolley Madison but struggled to find a larger purpose to his work. soon after achieving important commissions and critical acclaim, Catlin was elected to the National Academy of Design in 1826.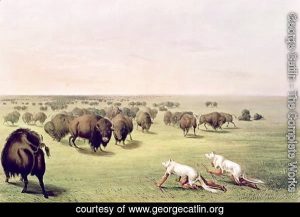 In 1830 he accompanied General William Clark on a diplomatic mission up the Mississippi River into Native American territory which made him determined to record the Native American heritage.
George Catlin Books
Highly Ambitious Catlin made five trips in six years and painted over 50 tribes painting their cultures immortal. He exhibited these works in the United States and Europe from 1837 to 1845 by the name of  "Indian Gallery."
In 1841 he published his best-known book, the two-volume Letters, and Notes on the Manners, Customs, and Condition of the North American Indians, which was illustrated with many engravings.
George Catlin Paintings
In order to preserve his life's work, Catlin wanted to sell his Indian Gallery to the U.S. government but  In 1852 due to personal debts, he was forced to sell the original Indian Gallery to The industrialist Joseph Harrison.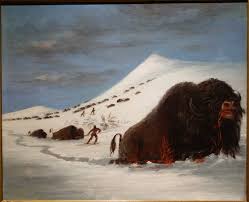 During the last 20 years of his life, Catlin re-created his collection and painted about 400 paintings. This second collection of paintings is known as the "Cartoon Collection," since the works are based on the outlines he drew of the works from the 1830s.