Below is the detailed biography of George Frederic Watts, a famous painter, and sculptor in the Victorian Era from London, England.
Early Life of George Frederic Watts
George Frederic Watts was the son of a piano maker in London. He was born in London on the 23rd of February 1817. He was a painter and sculptor as well.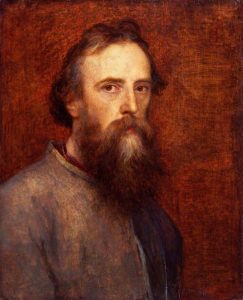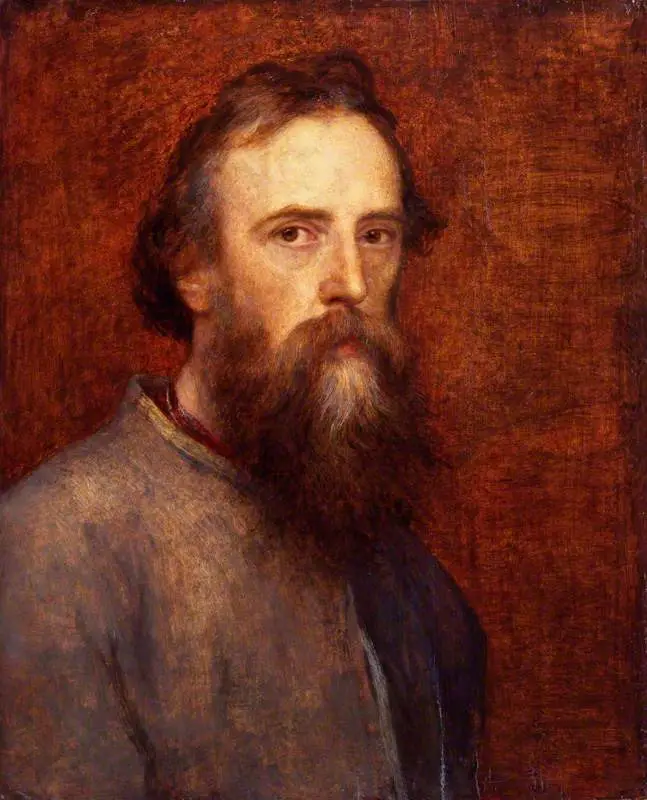 In the beginning, he had a flair for making sculptures of famous men which was at a very tender age. However, as he grew, at the age of 10, he was made to apprentice at William Behne's where he learned more of painting and therefore, painting became his dominant skill.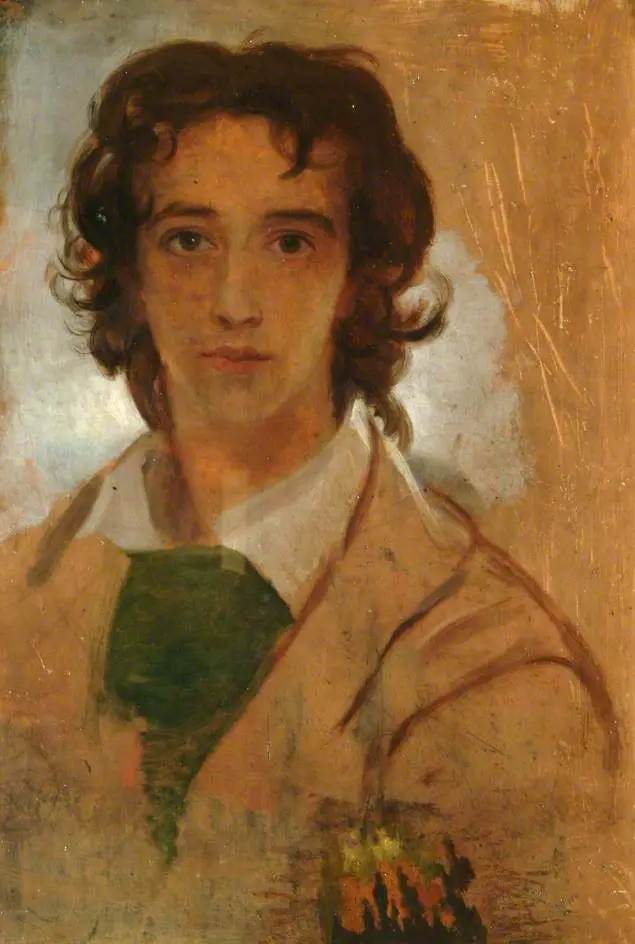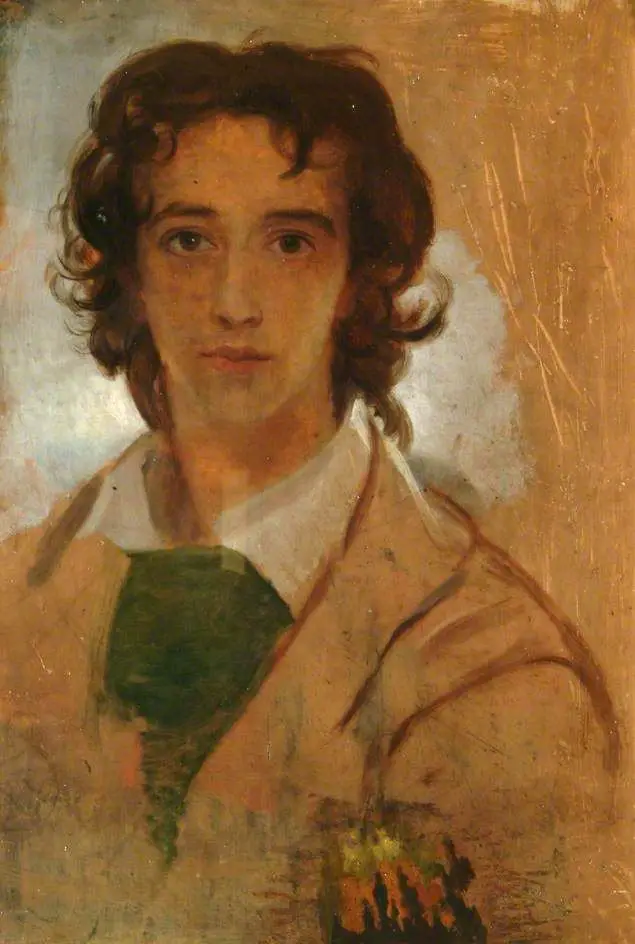 In the year 1835, he went to the Royal Academy School of Arts but studied there for a short period of time. After which, he continued to study by himself and became a self-taught artist.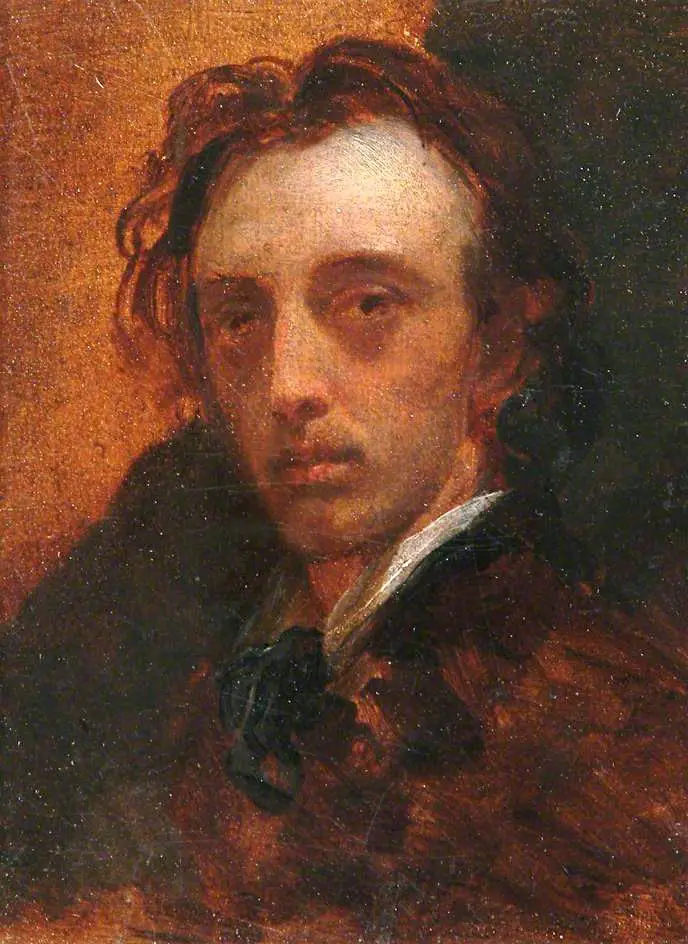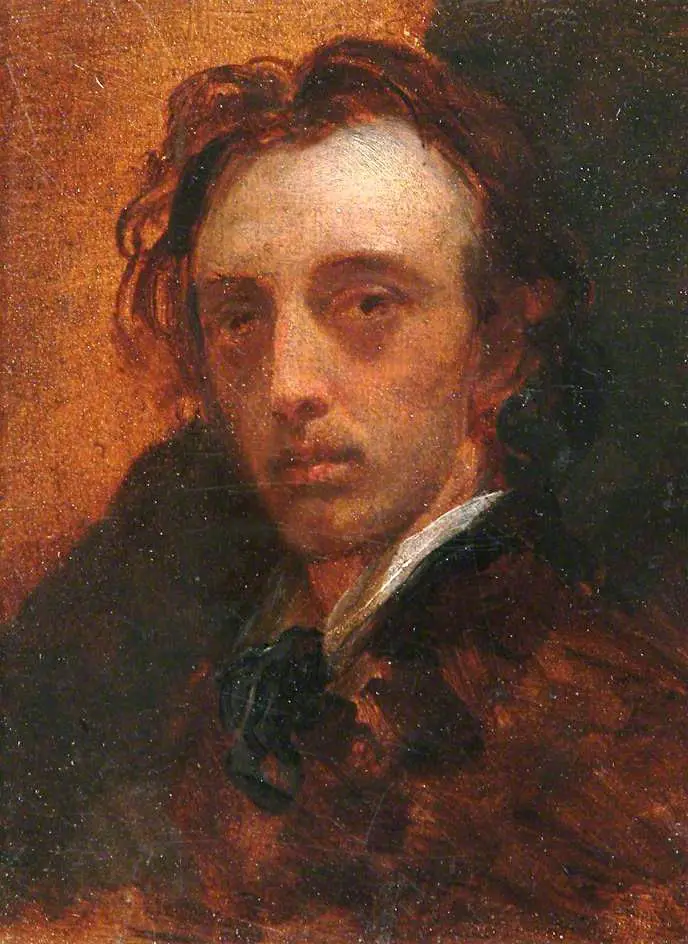 He exhibited his first painting 'The Wounded Heron' at the Royal Academy which brought him fame and attention. The next painting, 'Caractacus' was found to be so wonderful that he was gifted a cash prize of 300 pounds from the Academy.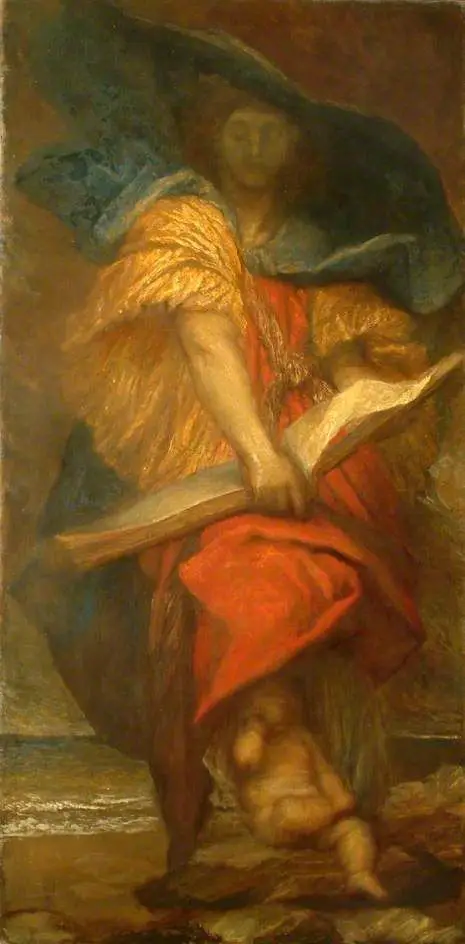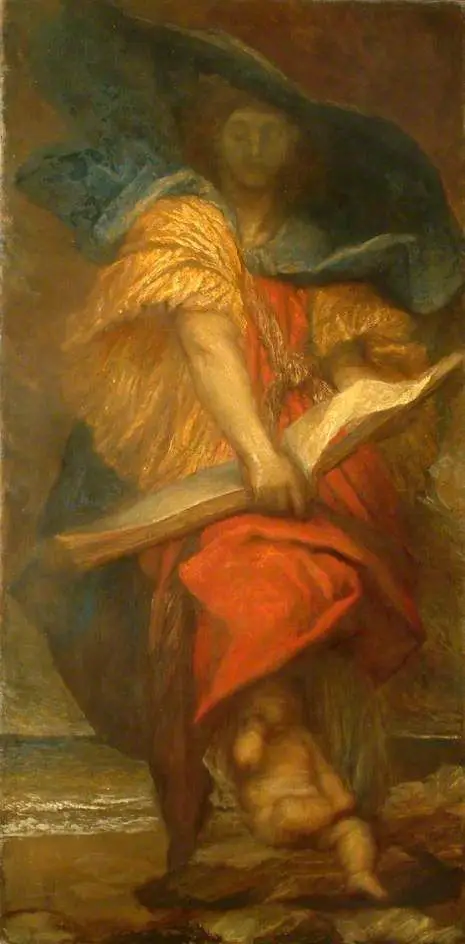 He used this money to fund himself a trip to Italy and lived in Florence for quite a number of years along with his friends and associates. He painted more in Florence to earn his living.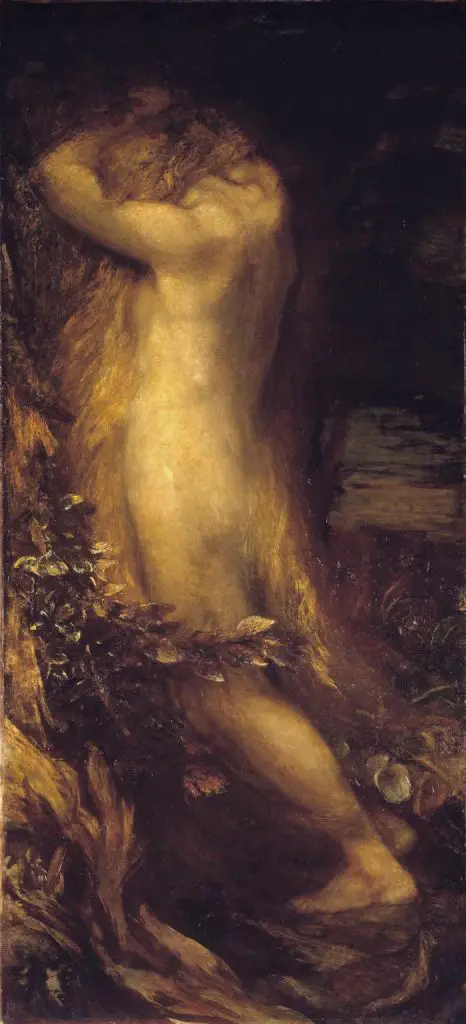 At the age of 30, he returned to England only because another marvelous painting of his was exhibited at the Academy and won a cash prize of 500 pounds in a House of Lords competition. This painting was called 'Alfred', 1847.
Works and Artistic Career of George Frederic Watts
In the year 1850, he visited Holland park to meet with Valentine Princep, a British painter from the Pre Raphaelite School. Initially, it was supposed to be a three-day visit.
However, due to business reasons, George Frederic Watts remained there until 1875 after which he moved to the Isle of Wight, a British county in Southamptonshire.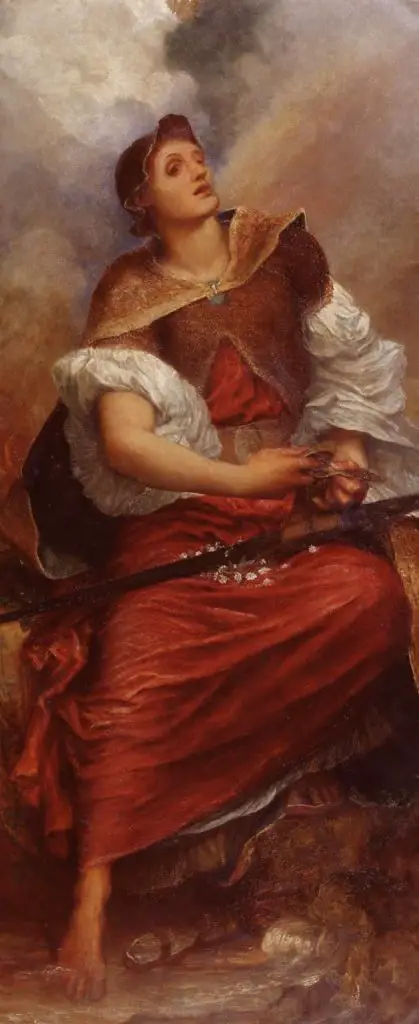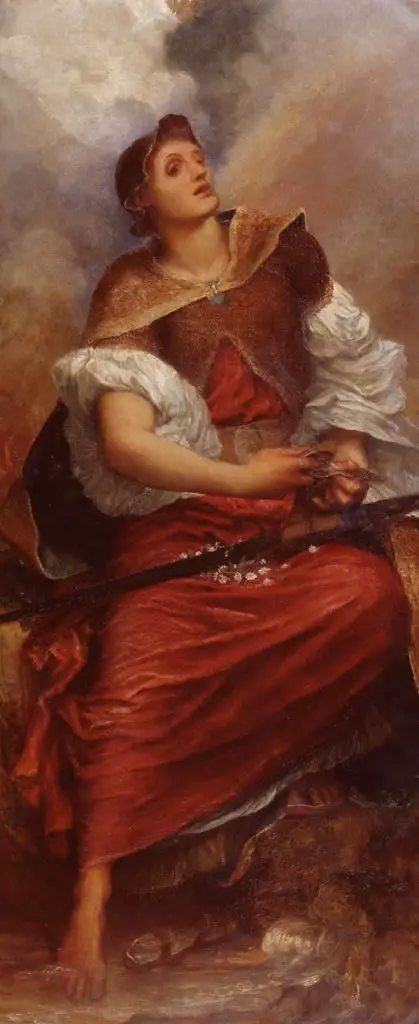 Many other British writers and painters have been a part of this British county such as Burne Jones, William Thackeray, Charles Dickens, Dante Rossetti to name a few.
George Frederic Watts Gallery
Hence, Watts enjoyed this company although he was not very enthusiastic about living with the Princeps earlier because of the sudden changes that took place in his life.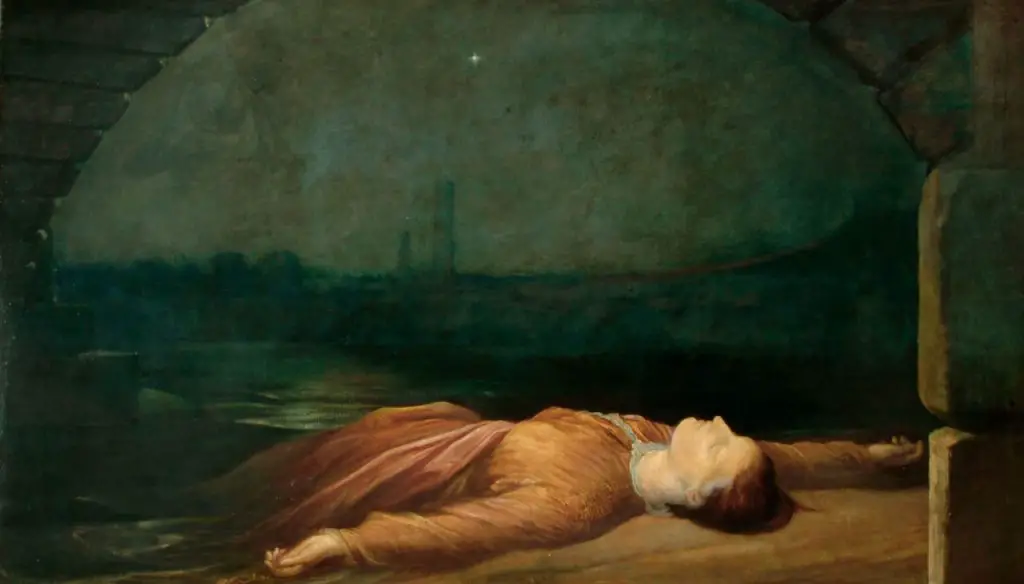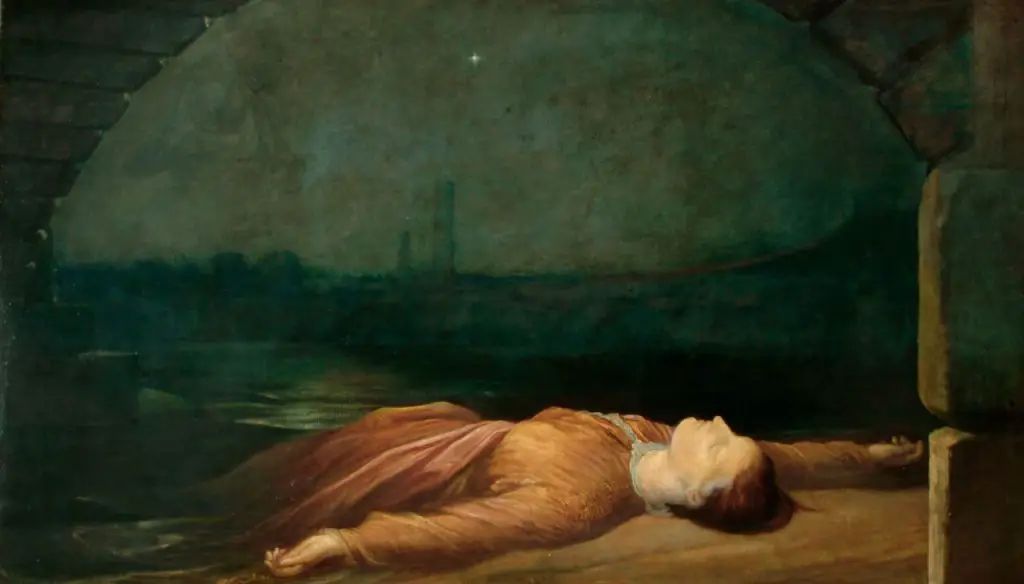 He was wise with the use of money and therefore, could suffice his needs well enough while living away from his house. Since he was more of a painter, rather a portrait artist, his gallery was found to be full of portraits of poets, famous writers, and officials.
George Frederic Watts Biography
Portraits of poets such as Alfred Lord Tennyson, Algernon Charles Swinburne, and Robert Browning were seen. Among the artists were John Millais, Lord Leighton, and Walter Crane.
Giuseppe Garibaldi, the military commander, and Sir Richard Burton, a British Scholar and Explorer were some of them.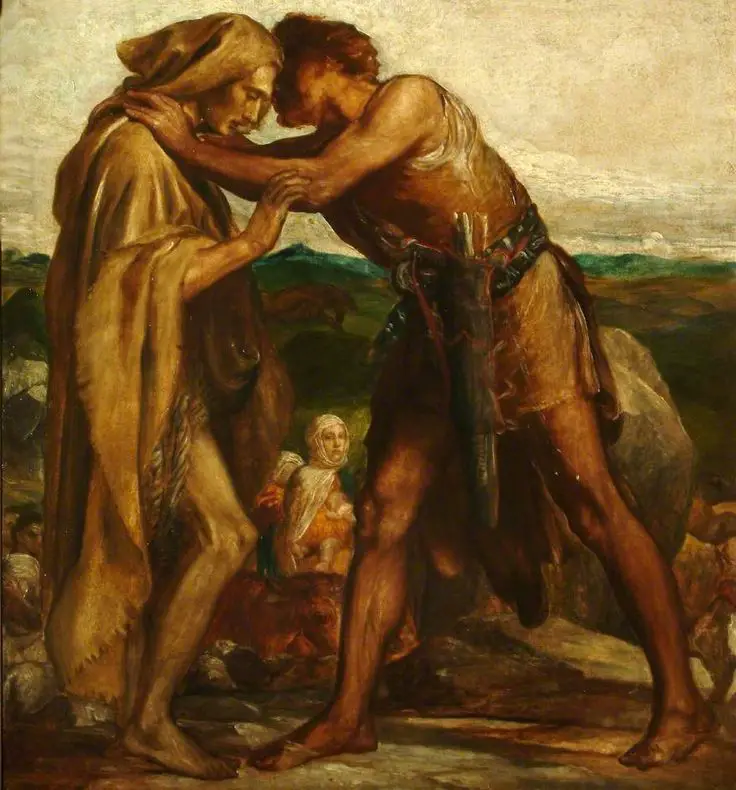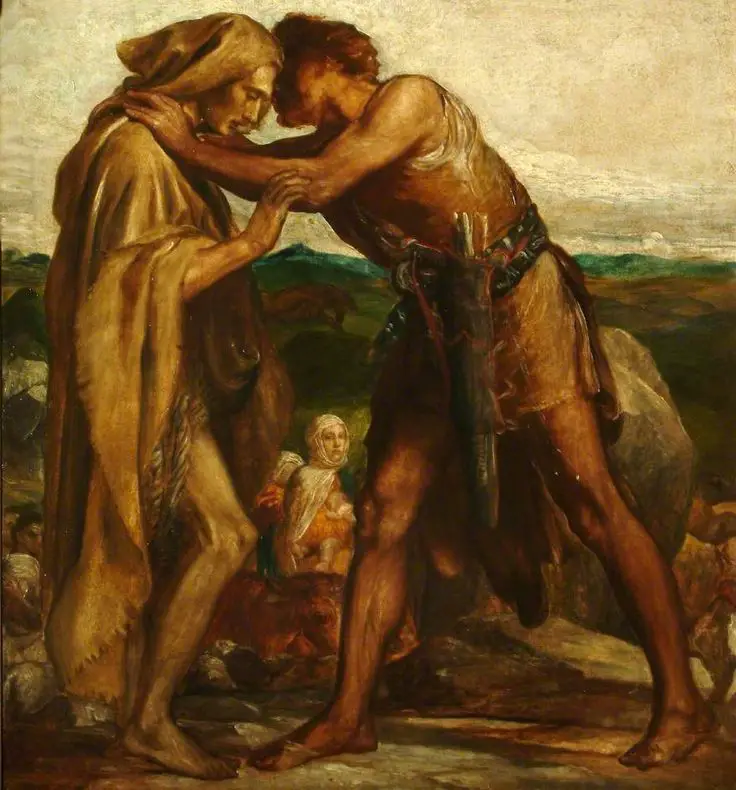 His works were famous all over England. He was one of the few artists that were offered the honorable title of Baronet twice. However, he refused to accept the title at both times.
He refused many other honors. He was known specifically for the fact that he refused the Presidency of the Royal Academy.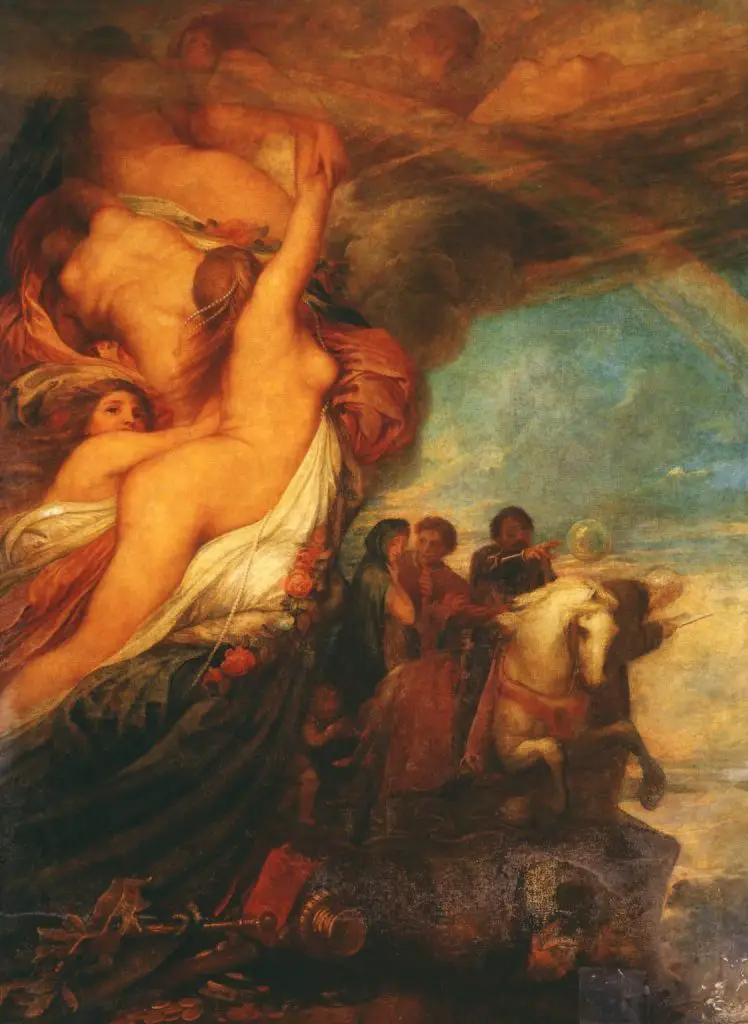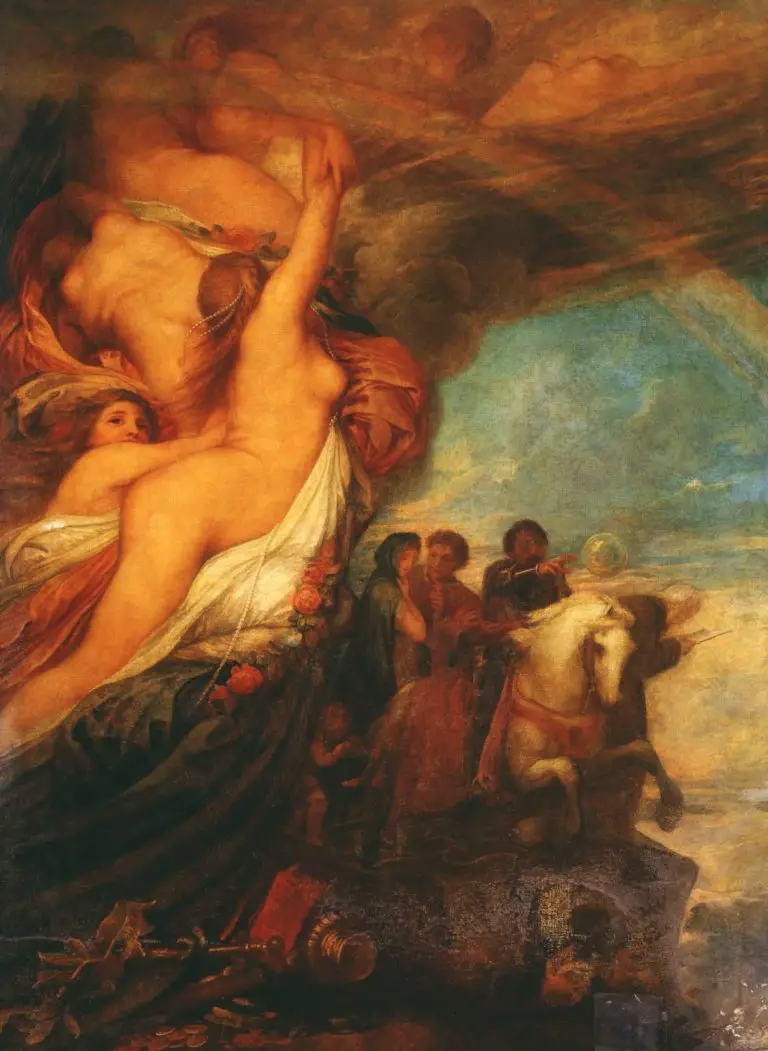 His works in sculpture include the seated statue of Henry Vassall Fox, 3rd Barn of Holland along with sculptor- Joseph Edgar Boehm in 1867. In 1970, he started the equestrian statue of the first Duke of Westminster – Hugh Lupus Grosvenor.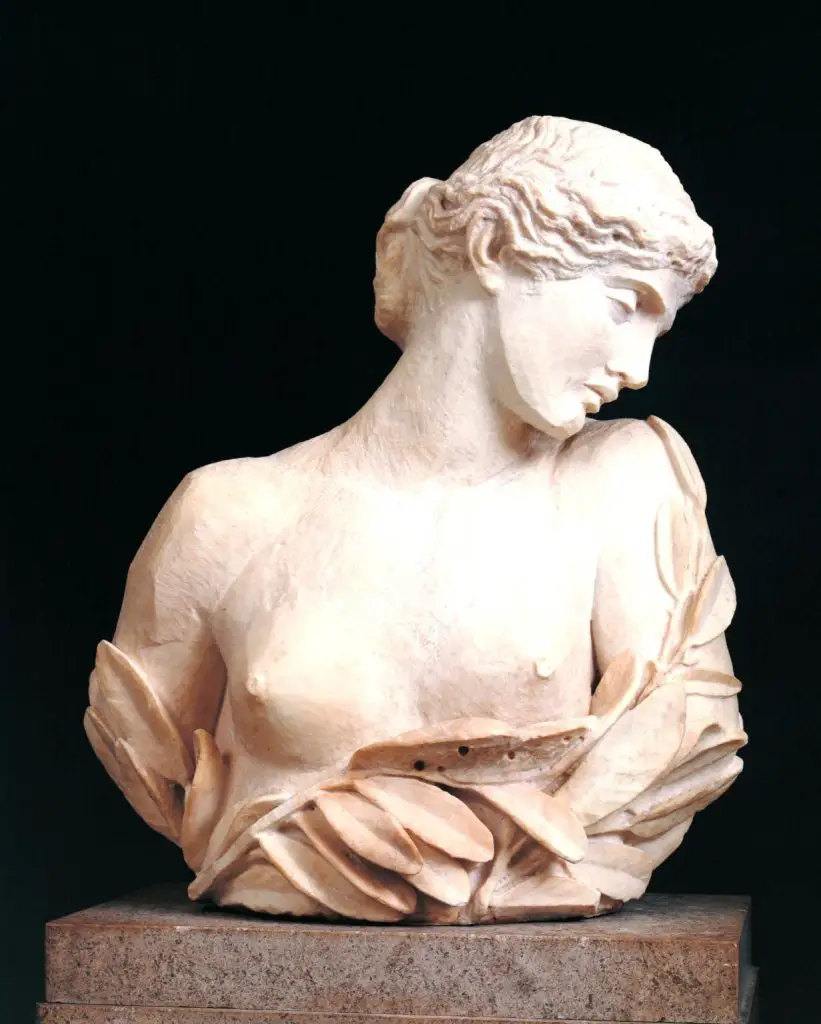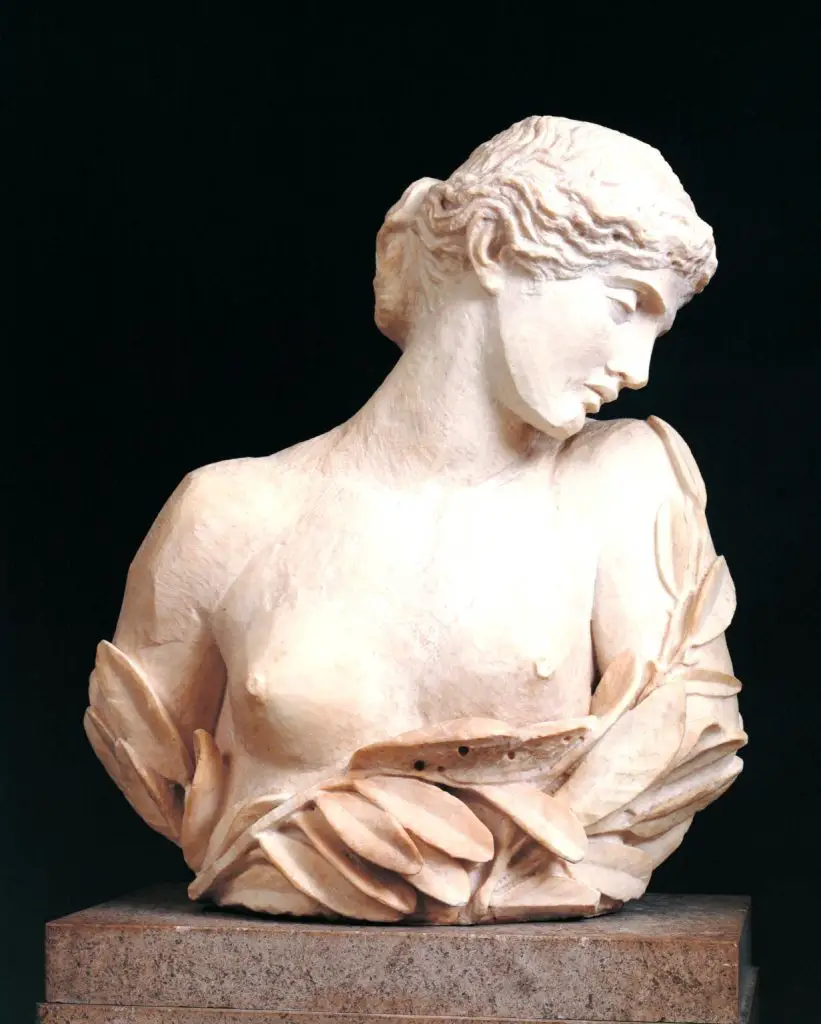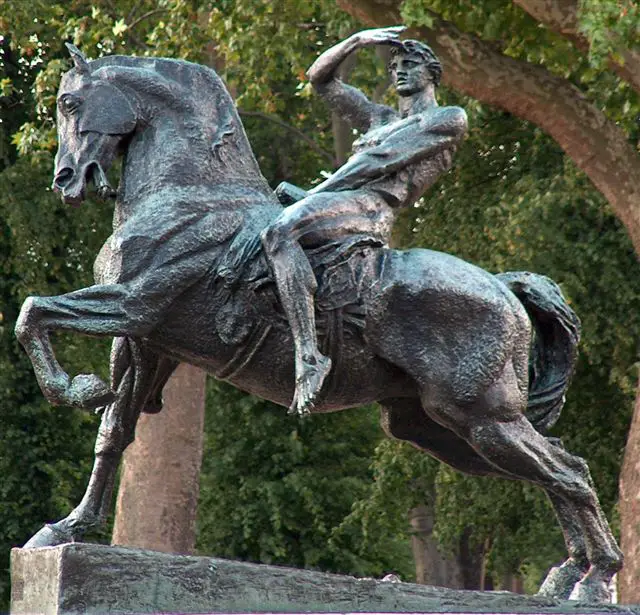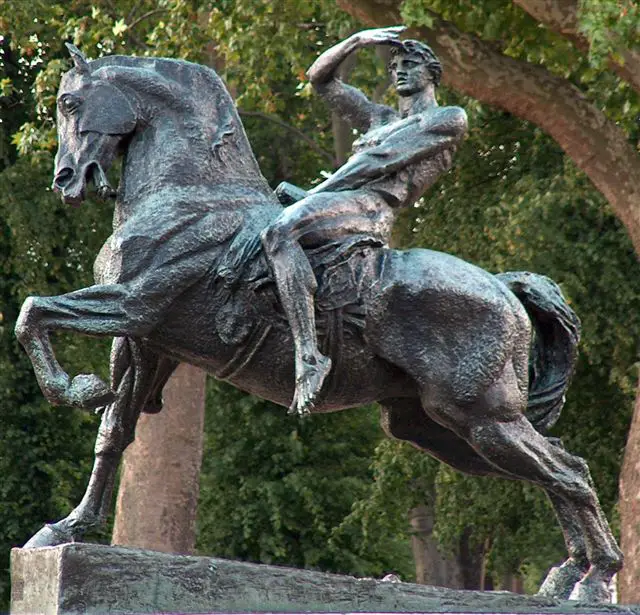 He was admitted to the Royal Society of Portrait Painters. He was one of the founding members of the Pastel Society in 1898. He was found to hold the Order of Merit in 1902 and was the oldest member to have the title. He was regarded as a legacy even when he was alive.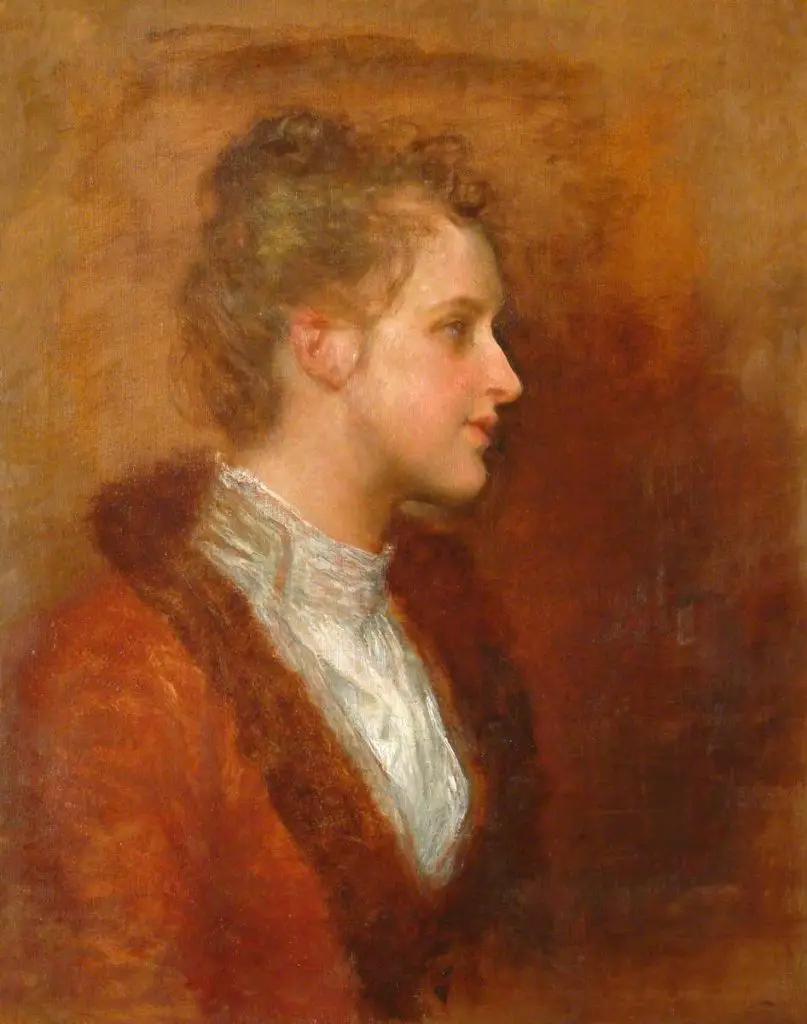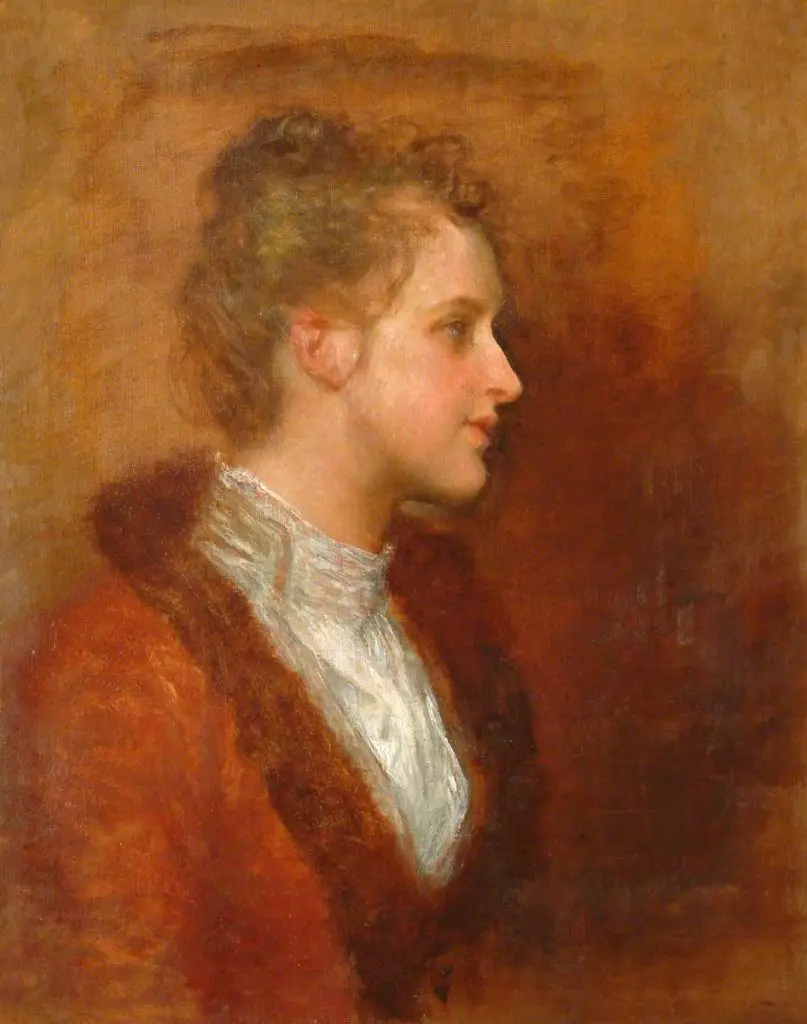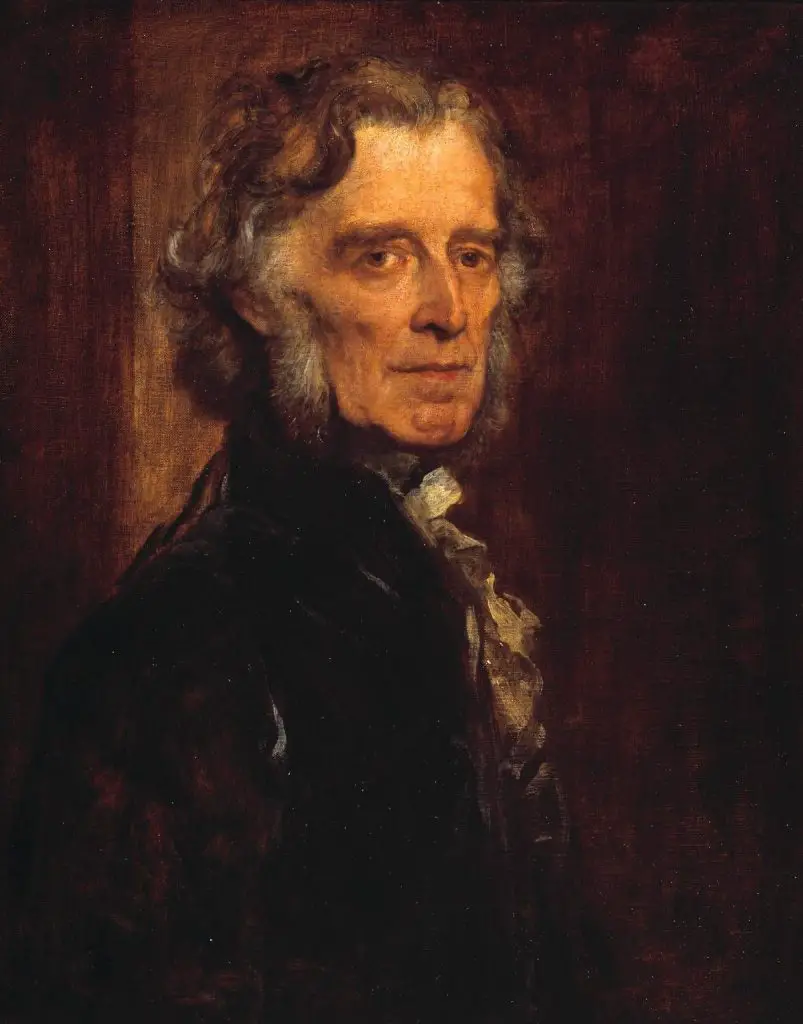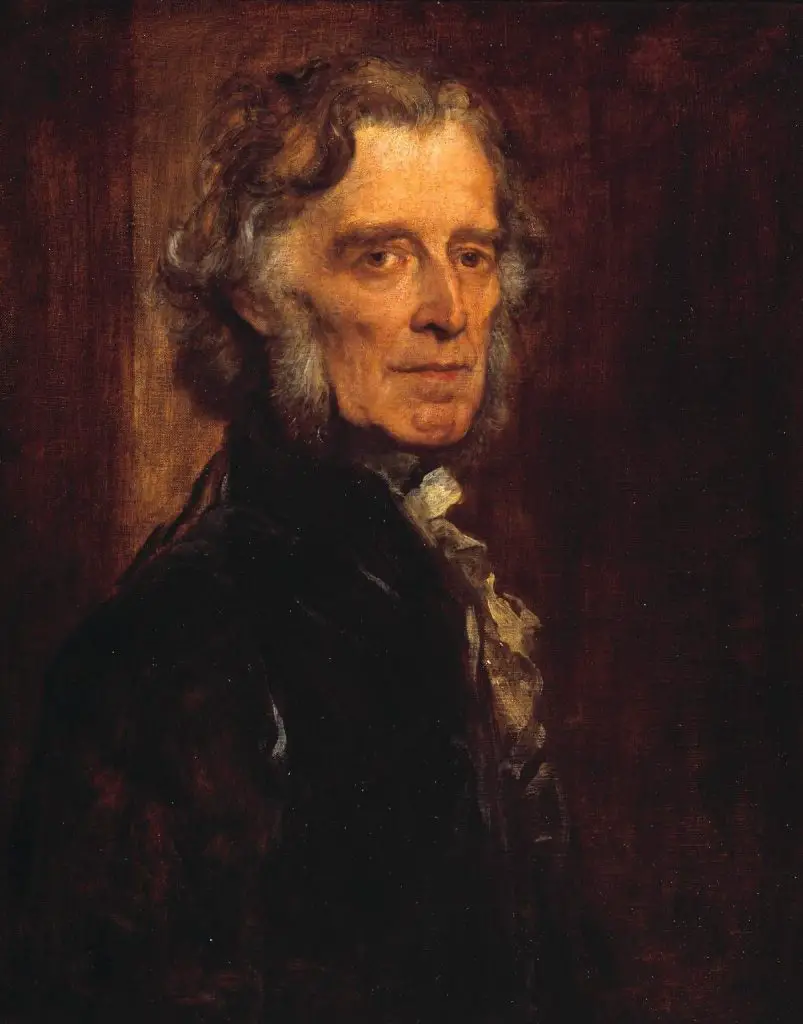 He was sincere hardworking in his field and excelled at it. He acknowledged the importance of perseverance and bore the fruits each time his paintings were exhibited. He is known for his honest and sincere work in the field of art.
Personal Life of George Frederic Watts
In 1867, George Frederic Watts married actress Ellen Terry who was only 16 years old while Watts was 50 years old. Due to obvious reasons, this marriage did not even last a year.
He remarried in 1886 when he moved to Guildford. He married a woman named Mary Frayser – Tytler who was 32 years younger to him.
George Frederic Watts Artworks
She was an artist herself and was Scottish. She was not very famous and never exhibited her work but kept her paintings with herself. However, her talent was recognized and acknowledged by her husband. She grew up in a castle in a traditional Scottish village.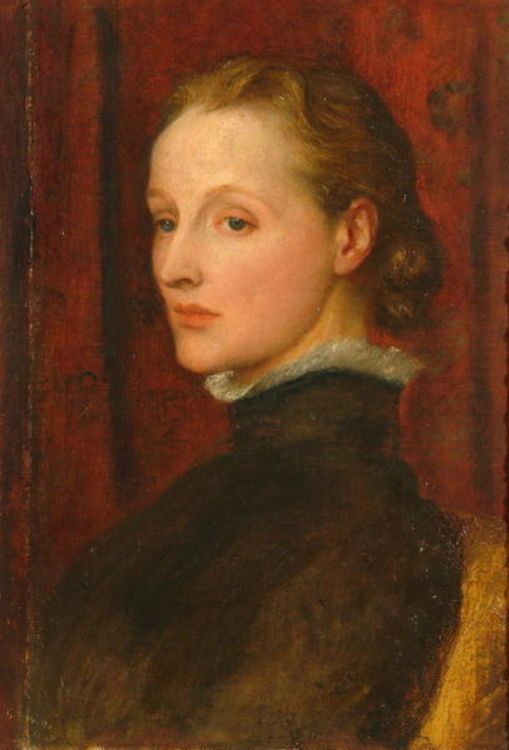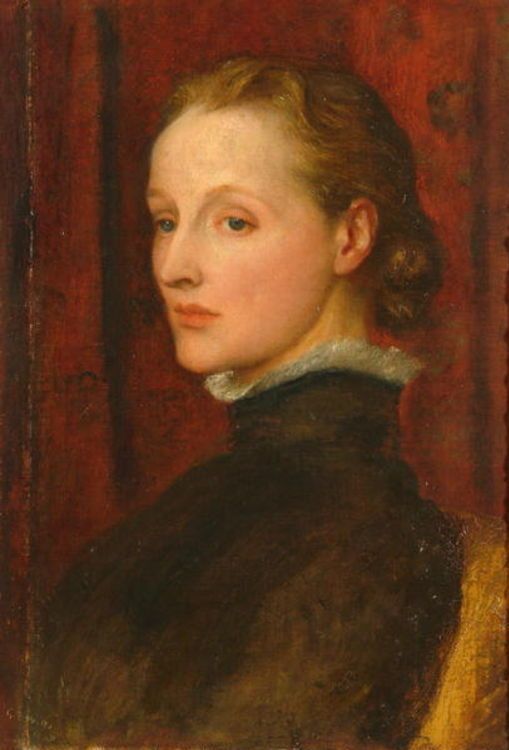 George Frederic Watts was childless all his life. There is very less known as to his personal life. However, he had a great social life. He was in association with famous men who were writers and poets and artists too. He had many friends in Florence as well. He was highly appreciated by all art critics like John Ruskin and JB Atkinson.
Death of George Frederic Watts
George Frederic Watts died on 1st June 1904 in Compton, Surrey. The reason for his death is assumed old age as he died at the age of 87.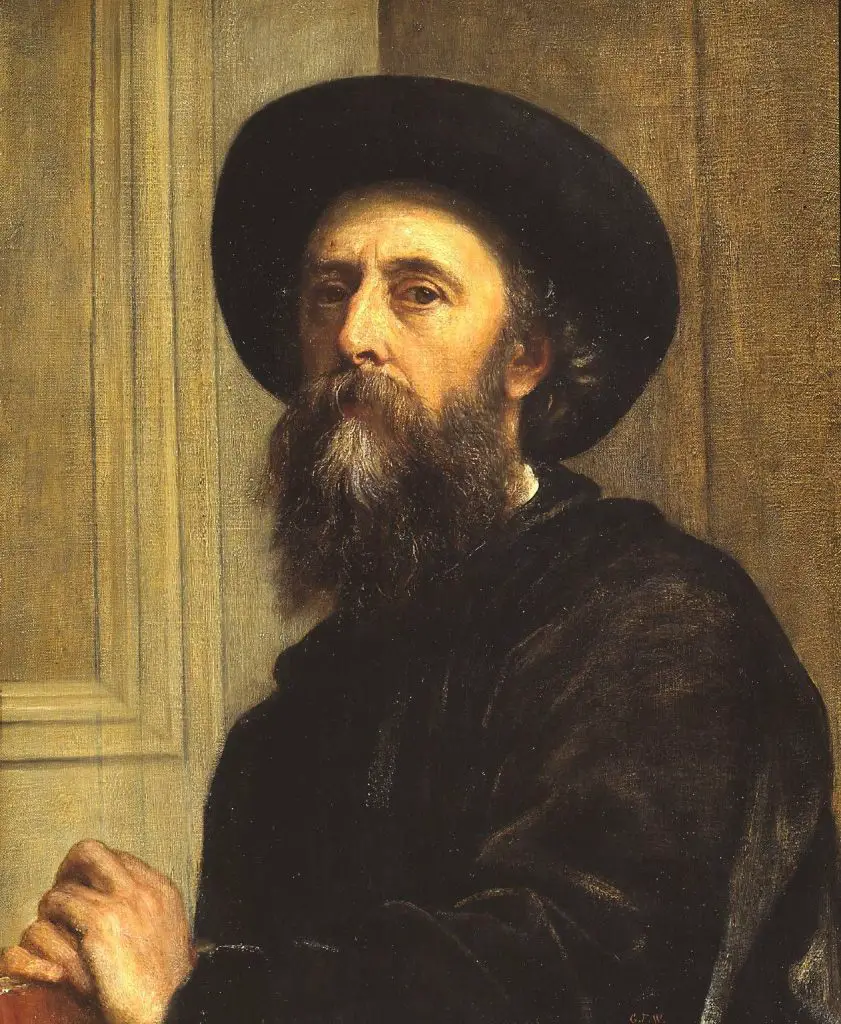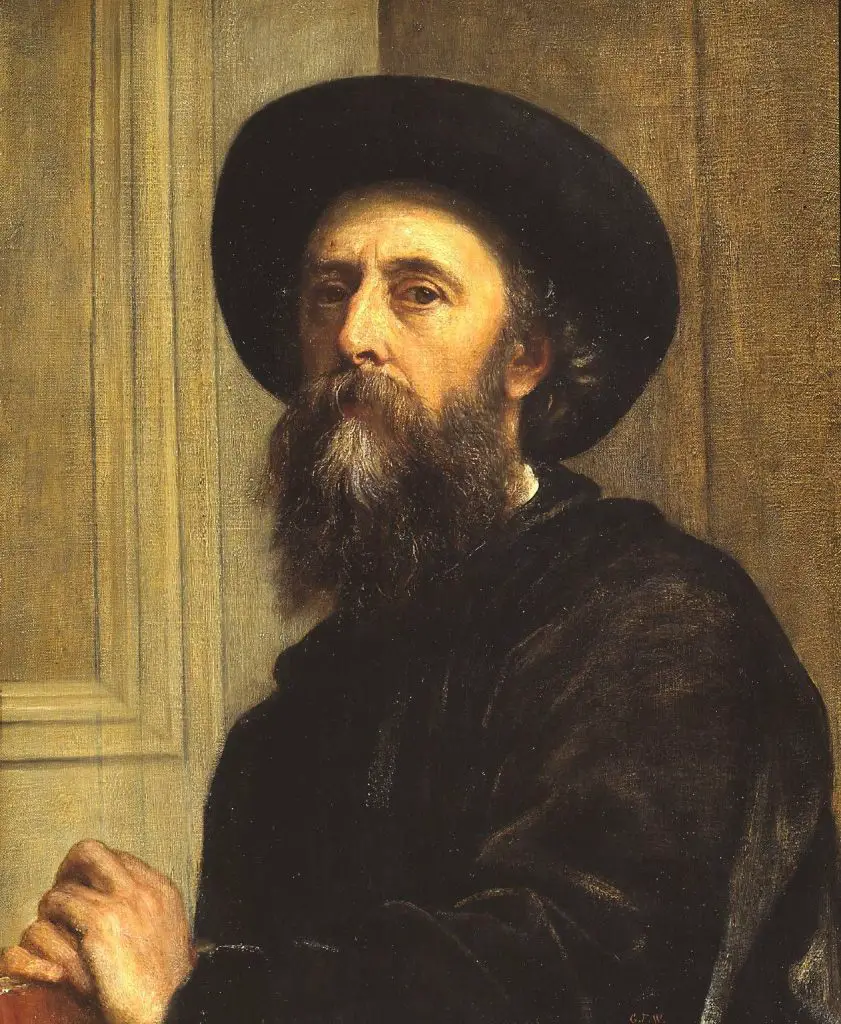 His house was on Mulberry Road, Compton and is now a famous museum full of his artwork.
More Info On- Dante Gabriel Rossetti, George Frederick Watts, Julia Margaret Cameron