George Frederick Watts was known as one of the finest painters of the Victorian era. He was born in London on 23 February 1807 to a pianoforte maker and tuner.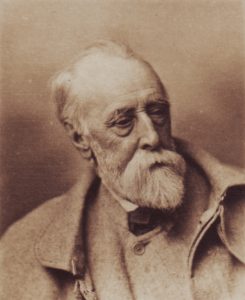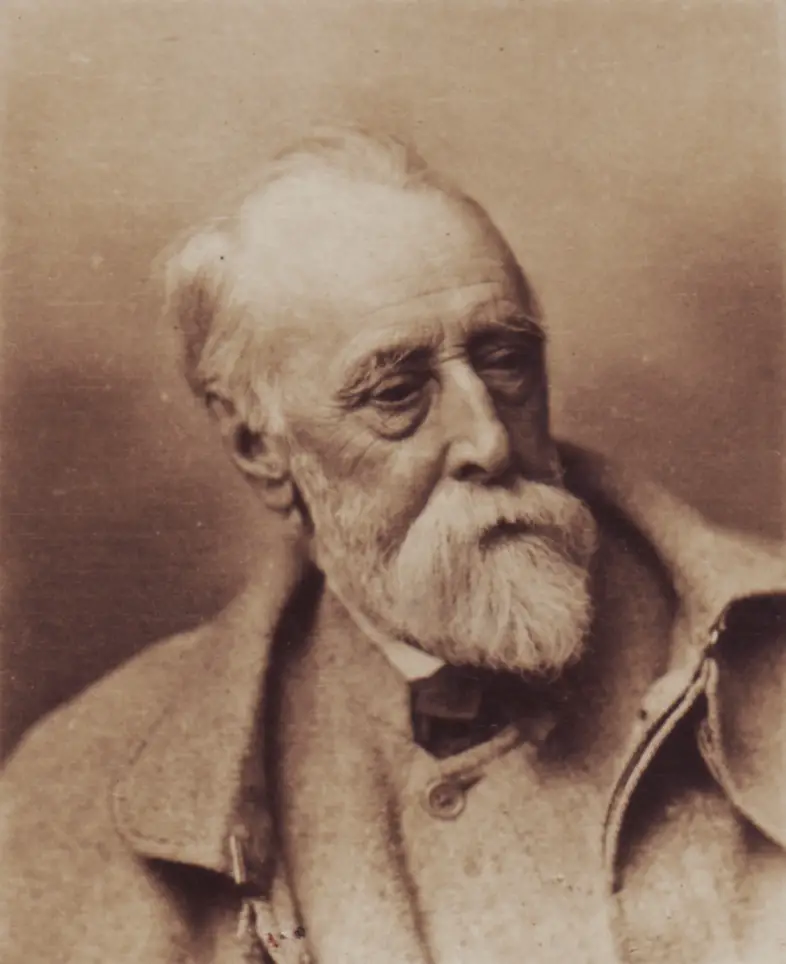 He was a sculptor, landscape painter and portraitist by profession embodied the most pressing themes and ideas of that time earning the title of England's Michelangelo.
George Frederick Watts' Early life
With his mother died at an early age he was home-schooled by his father. With some encouragement from his father, he took up drawing at an early age. He entered the studio of sculpturing at the age of 10 with William Behnes in Dean Street, Soho.
Working as an apprentice from him gave him access to the British Museum, works that would influence him throughout his career.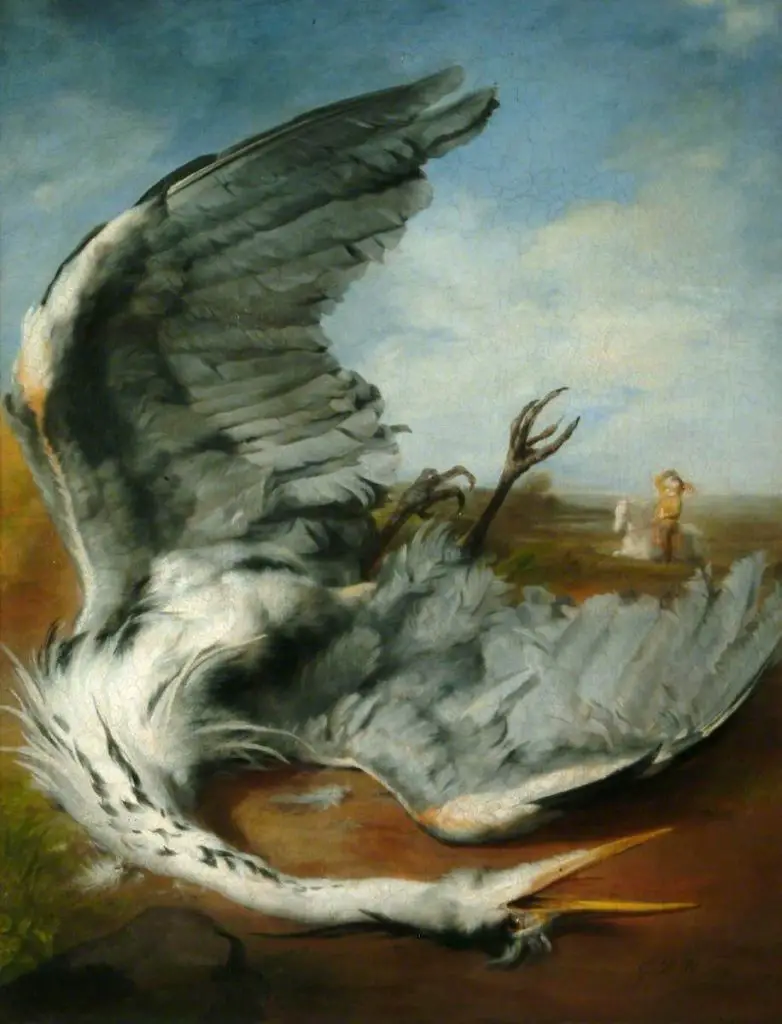 At the 18, he enrolled himself at the Royal Academy as a student. Through being a student of a prestigious institution he ceased to go after some time because he found the relaxed attitude, not at all inspiring.
George Frederic Watts Self-Portrait
Watts exhibited his works in 1837, which included 'A Wounded Heron' for the first time to which he gained much praise.
He soon began his portraiture career, receiving a commission for his work from his close contemporary Alexander Constantine Ionides, who became a close friend later.
A Midlife Career of George Frederick Watts
He came into limelight after the Royal Fine Art Commissions had announced a competition to decorate the new Palaces of Westminster through a submission of large-scale drawings to which Watts could hold a place.
He won the first prize of £300 through his painting 'Caractacus Led in Triumph through the Streets of Rome'. He used the money to finance his trip to Italy, taking in the art scene in Paris before he traveled further south to his friends in Florence.
George Frederic Watts Artworks
He stayed there and studied the art of Fresco painting and its technique. Whilst his stay in Italy, he worked on landscapes inspired by great masterpieces such as Michelangelo's Sistine Chapel.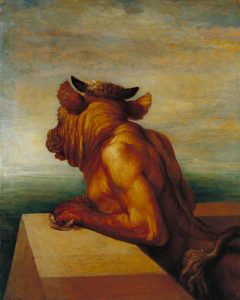 His travel and discovery increased his love for Italy as he began to see himself as a part of the great traditions of Old Master Painting. He didn't return to England until 1847 when his painting 'Alfred' won a prize of £500 in a competition.
Later life of George Frederick Watts
After his return, he couldn't manage to obtain a building, where he could do his intended work of fresco painting based on Italian experiences. Though he produced a 45×45 ft fresco on the upper part of the east wall of the Great Hall of Lincoln's Inn entitled 'Justice, A Hemicycle of Lawgivers' which was complete in 1859.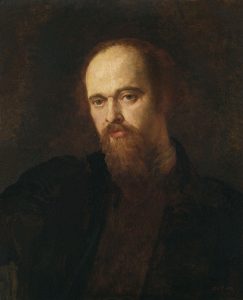 In 1850, Watts moved in with the Prinsep family, which was initially supposed to be a three-day trip. He blossomed as a painter in that strange household within the circle of bohemians, where notable painters and writers were treated with reverence.
His gallery surpassed all eminent personalities within the Victorian era included Tennyson, Rossetti, Swinburne, Browning, Millais, Lord Leighton, Sir Richard Burton, John Stuart Mill, Garibaldi and many more.
George Frederick Watts
While staying with the Princess, he fell in love with one of the sisters who was later married to someone else. In 1864, he married the actress Ellen Terry which was short- lived. At the age of 69, he was remarried to Mary Seton Fraser-Tytler, a Scottish potter after which he moved to Limnerslease, near Guildford.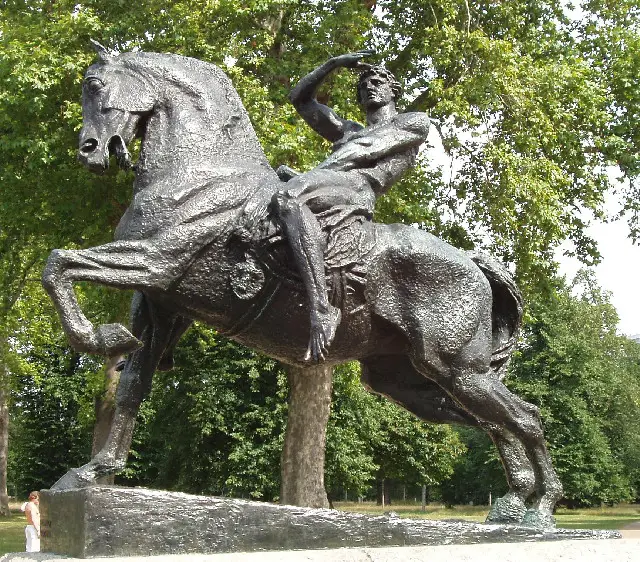 Watts had twice refused to take the honors of being the President of Royal Academy, although he did accept the offer the Order of Merit. During his last years, he turned back to sculpture to finish his famous work of Physical Force, 1902.
He also instigated a memorial garden in London called Postman's Park of everyday heroes. The gallery was inaugurated on April 1, 1904, exactly three months before his death.
More Info On- Max Beerbohm, John Collier, George Moore, Benjamin Disraeli, William Michael Harnett