George Moore was a novelist, poet, and dramatist of the Irish origin. He is attributed for influencing not only the Irish but also the English literature of the Victorian era.
"A great artist is always before his time or behind it." – George Moore.
He was an audacious writer whose works generally hovered over the most controversial and taboo topics of the Victorian period such as homosexuality, sex, prostitution, and adultery. Most of his works are filled with realism and are, therefore, quite relatable.
George Moore Biography
George Moore was born on 24th February 1852 to George Henry Moore and Mary Blake. As a child, he was just like the other kids. He was so fond of reading that he overlooked his studies and spent his hours reading novels.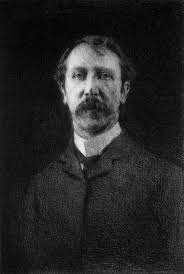 His lethargy towards studies got him expelled from his boarding school called 'St. Mary's College,' in 1867. The following year, in 1868, he, along with his family, shifted to London owing to his father's work.
George Moore Early Life
He was sent to another school there in South Kensington Museum called the School of Art. His academic performance was however still consistently low. This further stirred his father's discontentment.
In 1870, George inherited his father's possessions after his death but he did not keep it. Instead, he passed it on to his brother merely three years after his father's death.
Literary Works of George Moore
After handing his brother all his father's estate, Moore set out to Paris for study. He got educated from Academie Jullian and met many artists of interest there including Pissarro, Renoir, and Emile Zola.
He published his first poem in 1877 titled, 'The Flowers of Passion' but was compelled to return to his homeland, England because of a few financial problems in 1879. He, however, did not cease to create literature.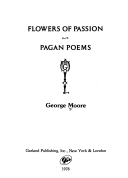 After getting inspired by Emile Zola's contribution of naturalism to French literature, George published his first novel, 'A Modern Lover,' in 1883.
In this, he introduced naturalism as an element. Later, he went on to publish 'A Mummer's Wife,' 'A Drama in Muslin,' and 'A Mere Accident,' in the years 1885, 1886 and 1887 respectively.
George Moore Facts
Although he was criticized for his realistic and bold writing approach on provocative subjects from his very first novel, readers gradually took a liking to his realism. This marked the success of his literary career.
However, it was only in 1894 that he found financial stability when he published his most eminent novel 'Esther Waters.' The release of this book solidified his fame.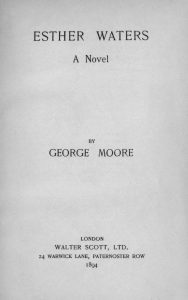 He then moved to Ireland in the year 1901 and worked with the memorable poet, W. B. Yeats. They established a theatre called the Irish National Theatre and co-wrote plays. 'The Confessions of a Young Man,' his autobiography still remains one of his most outstanding works.
Personal Life of George Moore
George Moore was in a relationship with a woman named Lady Maud Cunard but was never married. Moore is said to be the father of her daughter, Nancy, but there is no such proof of this story.
Moore experienced problems with his kidney during his final years and died at 80 in the year 1933. Although he was quite wealthy by the time he died, he did not leave any money for his family.
Keeping his personal life aside, it won't be wrong to say that he has given his best to the field of literature. It seems that he meant his aforementioned quote solely for himself.