The period from 1714-1837 saw many new changes. It was the time when the industrial revolution was in its initial stages. It eventually led to a better economic situation.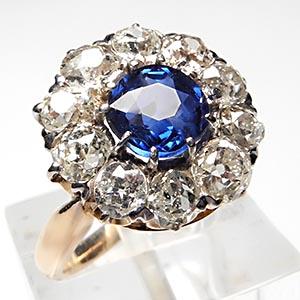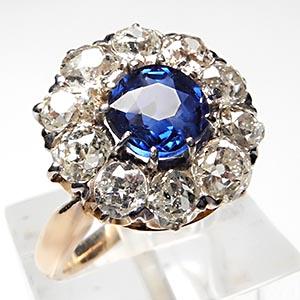 There was admiration for all things extraordinary and imported. Wallpapers, lacquerware, porcelain, precious metals, and stones were imported. Rings of varying sizes, designs, metals were made. Rings throughout the Georgian era often represented natural themes and intricate shapes.
Stones Used in Georgian Era Rings
Diamonds, rubies, emeralds, topaz, coral were extensively used. The foil was used for backing to ensure better glittering of the stones.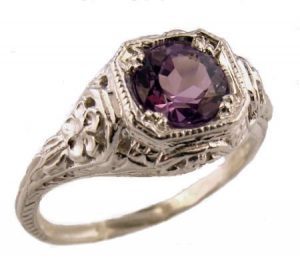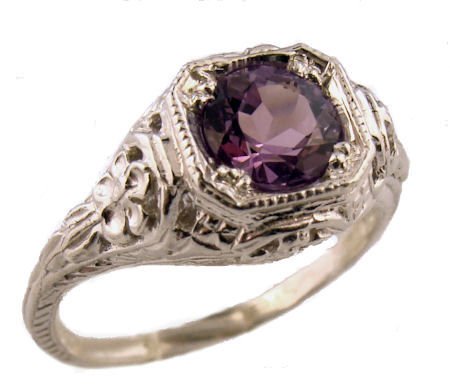 Georgia Rose Cut Diamond Ring
These stones were also cut in different ways. Rose cut, table cut, brilliant cut, Briolette and Cabochon being rounded top with flat bottom. It would enable better fitting and view of the stone in its full glory.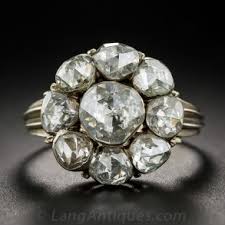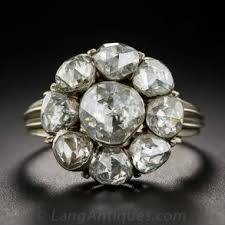 Garnet, agate, pearls were used too. Instead of diamonds, many rings in the Georgian era were made with materials which included royal blue glass, rock crystal, and marcasite (an iron sulfide mineral which is somewhat brittle). 
Georgian Jewelry
Some gems were also symbolic indicating power, wealth. Being a small piece of jewelry, it was probably gifted or given as a token of affection.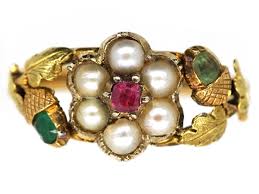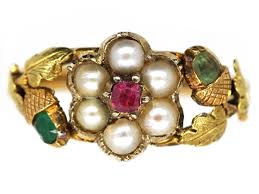 Abundant use of rose gold, yellow gold, silver, and sometimes green or red gold. Most diamond jewelry was almost always set in silver; the sentiments of the time were that the silver color of the metal enhanced the properties of diamonds, whereas a gold surrounding did not.
Georgian Era Rings Designs
Pear-shaped, ovals, flowers, petaled flower designs were extremely popular. Evidence of the same seen to date. The heart-shaped design followed eventually along with lacquer work, enameling and painted rings too.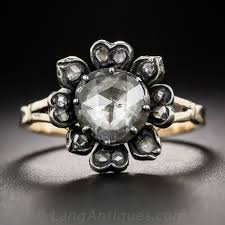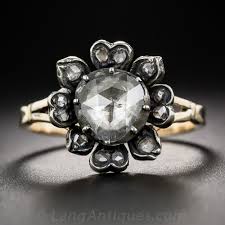 Whatever materials were used, Georgian rings are often highly colorful and crafted to reflect the Romanticism movement of the times. Designed with intricate details, these rings and are a celebration of beauty and sentimentality.
More Info On- Georgian Era Women, Victorian Era Beauties, Georgian Hairstyles, Georgian era make up