Below is the detailed biography of Georgiana Cavendish, the Duchess of Devonshire in the Regency Era. She was a known style icon, political organizer and author. She was born into the Spencer family of English nobility. She was the most talked about Duchess of England with regards to her many love affairs and gambling habits.
Early Life of Georgiana Cavendish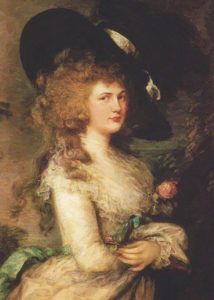 Georgiana Spencer, as was her birth name was born on the 7th of June in the year 1757 to John Spencer,  a British peer, and politician and his wife Georgiana who later came to be known as Countess Georgiana. She was born in Althorp, Northamptonshire. Georgiana had two younger sisters. The family lived in St James, London.
Georgiana was the closest and dearest to her mother as compared to the other two children. In 1765, her father became Earl Spencer.
Adult Life and Marriage of Georgiana Cavendish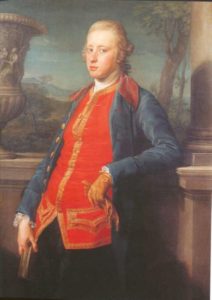 Georgiana was only 17 years old when she married the most eligible bachelor of the Regency Era – William Cavendish who was 25 years old. He was a British nobleman, a politician, an aristocrat. He was also one of the most powerful men in England along with being wealthy which made them a good match.
However, these two had very little in common and were hardly ever seen together on social occasions. He was known to have various affairs outside the marriage and was unable to have Georgiana produce a child. The Duke had a former illegitimate daughter before his marriage. He also had a former partner Lady Elizabeth Foster who later became a close friend of Georgiana Cavendish.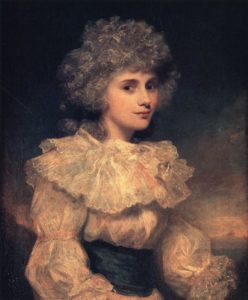 Even after the Duke and Lady Foster had separated, they were known to have shared certain sexual relations. Later, they had two illegitimate children.
Duchess Cavendish was absolutely unhappy with this marriage. According to the customs in Regency England, a woman could not take a lover until she had produced an heir. She had two daughters – Georgiana Dorothy and Harriet Elizabeth. In 1790, she gave birth to a baby boy – William George Spencer Cavendish who grew up to be a bachelor duke all his life.
Georgiana Cavendish and Charles Grey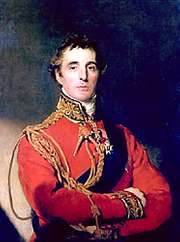 It is believed that Duchess Cavendish, after the birth of her son was involved in a love affair with Charles Grey. Charles Grey, who was later known as the 2nd Earl Grey. He was the Prime Minister of the United Kingdom from 1830 to 1834. He was a noble and famous man in London. While there is no concrete evidence that Earl Grey and Duchess Cavendish were involved in a 'love affair', she became pregnant by him in 1791.
She was sent off to France for her childbirth. Her health was extremely poor and everyone believed that she would die during childbirth. However, the child was well born and was called Eliza Courtney and she belonged to the Grey family.
While in France, she lived in complete isolation and was usually depressed as she was separated from her other children and family members. In the end, she denied her love for Charles Grey and went back to England to her husband and children.
Georgiana Cavendish as an Activist
Georgiana's family was a supporter of the Whig party. She lived during times when there was a realization of woman suffrage and empowerment. She was an influential woman and the first woman to come out as a political activist in her time.
She inspired women to promote the Whig party.
Georgiana Cavendish in Literature
She was a writer and poet during her time. Some of her works were published anonymously. Her very first published writing was 'Emma; Or, The Unfortunate Attachment: A Sentimental Novel' which came out in 1773. In 1778, she published 'The Sylph' anonymously. In the last years of her life, she published 'The Passage of the Mountain of Saint Gothard'.
Georgiana Cavendish in Gambling
After returning to England from France, she was much involved in taking care of her husband who suffered from gout. In 1796, she suffered from illness in her eyes, the operation of which resulted in her scarring face. Rapidly, her health began to decline and debt began to increase.
During her decline in health, she became addicted to gambling. She was in her forties back then. It is also said that once she begged her mother for 100 pounds and told her that she was suffering from jaundice.
Later, it was found out that she was genuinely sick and suffering from a liver disorder.
Later Life and Death of Georgiana Cavendish
She spent her last years in sickness. She died at a young age of 48 on March 30th, 1806. She was surrounded by her children, her mother, and her husband. She was buried at the family vault in All Saints Parish Church.
Her life was an example of the life of a noblewoman of England, a roller coaster of emotions and outburst and a result of various decisions.
There were many film portrayals on her life like the 'The Divine Lady' in 1929 and 'Berkeley Square' in 1933.