Have tried to give all information about Gertrude Jekyll and her legacy including her life & death, her style, books, designs, the famous rose.
Taking up something unconventional as a career option and that too in the 19th century was more than just tough a decision to be made and hence, Gertrude Jekyll proved the mundane thoughts wrong by taking up garden designing as her career option.
Gertrude Jekyll roses
So, what type of rose is Gertrude Jekyll? A hardy English shrub rose, Rosa 'Gertrude Jekyll'  is bred partly from the old Portland variety 'Madame Knorr'. Its characteristics are – fat, pink coloured, eye-catching buds open into large cup-shaped blooms. Its petals are arranged in a clear spiral pattern, and a magnificent fragrance. It flowers continuously all summer.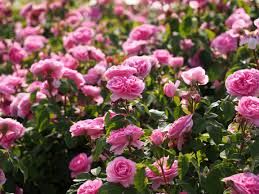 As we know she was having immense interest in craftsmanship, music, art, sculpture making, music and so on and so forth and hence, her aesthetic sense was really brilliant for that time. Her achievements in the field of garden designing are huge.
Gertrude Jekyll Early Life
She was born in 1843 in London. The backdrop was rural and hence, she had that sense of aesthetics in her ingrained from the very beginning. That rusticity influenced her lot that was reflected upon her works in the later years.
Gertrude Jekyll's Education
She got her education in art from the South Kensington School of Art in London where she made her skill development in a better way for the professional world.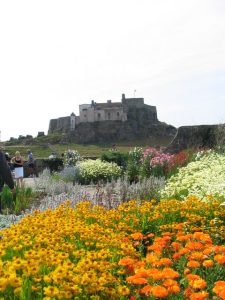 She always had an interest in nature, the flora, its colors, and the contrast and so on and so forth.
Starting Her Career
After her father's death, she had to take up her career seriously and hence, she absorbed much from the working styles and principles of John Ruskin and William Morris. As she had an interest in botany and science she used to study each plant before thinking of placing them in a garden.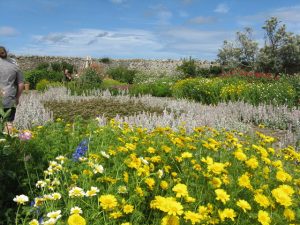 Horticulture experts took immense interest in working with her seeing her ideas. She collaborated with William Robinson as their ideas matched well.
Origin and Early Years of Gertrude Jekyll
Both of them thought of coming out of the traditional Victorian garden setups and making it more free-flowing, more natural and more spontaneous as well.
They tried to experiment with the species of plants in the garden and tried an array of a combination as well. This permutation and combination thought was something unusual. Something out of the box in the then societal currents.
Which are famous Gertrude Jekyll gardens?
Gertrude produced hundreds of garden plans but not all were for complete gardens. Some were for a border, or a particular area. Gardens that survived, not all are open to the public and many are not in the best of condition or are in a fragile state.
There are five Jekyll gardens belonging to the National Trust that are open to the public at
Lindisfarne Castle, Northumberland;
Barrington Court, Somerset;
Hatchlands Park, Surrey; and
Devon's Knightshayes and
Castle Drogo
Here are some other gardens influenced by her
The Manor House, Upton Grey, Hampshire
Hestercombe, Cheddon Fitzpaine, Somerset
Vann, Hambledon, Surrey
Durmast House, Burley, Hampshire
Munstead Wood, Heath Lane, Goldaming, Surrey
Gravetye Manor
Hestercombe
Kedleston Hall
Knebworth House
Loseley Park
Renishaw Hall
RHS Wisley
Salutation Garden
Sissinghurst
Upton Grey
West Dean Garden
What was Gertrude Jekyll garden style?
Her design work was concentrated on applying plants in a variety of settings, water gardens, woodland gardens,  and herbaceous borders always striving to achieve the most natural effect. She had an artist's eye for colour and contrasted plant textures to great effect.
What is the best time for Gertrude Jekyll climbing rose pruning?
Since its a shrub rose, the best time for Gertrude Jekyll rose pruning is in late summer, once flowering has finished. Prune most stems lightly. To encourage young, fast growth, do cut back a few of the oldest stems each year.
Gertrude Jekyll quotes
The love of gardening is a seed once sown that never dies.
A garden is a grand teacher. It teaches patience and careful watchfulness; it teaches industry and thrift; above all it teaches entire trust.
The lesson I have thoroughly learnt, and wish to pass on to others, is to know the enduring happiness that the love of a garden gives.
Gertrude Jekyll's Her Achievements
She took up plant collection as her hobby and passion and she was passionate about exhibitions, painting, photography, embroidery, metal works, gilding and singing as well.
She had a completely different creative persona and was extremely focused on pursuing her passion in the aesthetic work instead of just a mechanical career option.
She came out of the cocoon and took up garden designing which was something really out of the box in that spatiotemporal context. Her thoughtful mind and her creative heart worked wonders in this aesthetic filed. Instead of harping on the same strings she did hit the brownie points.
She had a prosperous nursery garden where she focused on breeding of new plant species. Her aesthetic sense mingled well with the study of botany and science. This helped in a balance in her career.
Gertrude Jekyll as an Author
She was a prolific writer in the later years and did compose several books which were published during her lifetime and were high on demand as well.
She did write a plethora of articles also. Her writing style was practical, well researched, realistic and aesthetically appealing as well.
We lost this great soul in 1932; she died at her own place and her funeral was attended by her very good old friend Robinson.
Gertrude Jekyll books
Here are some books
1883 Colour in the Flower Garden. In W. Robinson. 1883. The English Flower Garden. London, John Murray. pp. cx-cxii.
1899 Wood & Garden: notes & thoughts – practical & critical of a working amateur. Incorporating articles printed in The Guardian Newspaper as "Notes from Garden & Woodland", 1896-1897. London, Longmans, Green & Co. Ltd. xvi + 286.
1900 Home & Garden: notes and thoughts – practical and critical of a worker in both. London, Longmans, Green & Co. Ltd. xv + 301.
1901 Lilies for English Gardens: A guide for amateurs. Compiled from information previously published in The Garden with the addition of some original chapters. London, Country Life Ltd., and George Newnes Ltd. xii + 72.
1901 Wall and Water Gardens. London, Country Life Ltd. and George Newnes Ltd. xiv + 177.
1901 Preface in E. T. Cook. 1901. Gardening for Beginners: A Handbook to the garden. London, Country Life Ltd. and George Newnes Ltd. v-vi.
1902 Roses for English Gardens (with Edward Mawley). London, Country Life Ltd. and George Newnes Ltd. xvi + 166.
1904 Old West Surrey: Some Notes and Memories. London, Longmans, Green & Co. Ltd. xx + 320.
1904 Some English Gardens. After drawings by George S. Elgood, R.I., with Notes by Gertrude Jekyll. London, Longmans, Green & Co. Ltd. xii + 131.
1907 Flower Decoration in the House. London, Country Life Ltd. and George Newnes Ltd. xi + 98.
1908 Colour in the Flower Garden. London, Country Life Ltd. and George Newnes Ltd. xiv + 148.
1908 Children and Gardens. London, Country Life and George Newnes Ltd. xx + 110.
1911 Preface in W. Miller. 1911. The Charm of English Gardens. London, Hodder & Stoughton Ltd. vii-x.
1912 Gardens for Small Country Houses (with Sir Lawrence Weaver). London, Country Life Ltd. and George Newnes Ltd. xvi + 260.
Gertrude Jekyll cause of death
Have tried to look at various sources, but looks like she died due to age only
Where is Gertrude Jekyll buried?
Jekyll is buried in Busbridge Church churchyard, formerly known as St John the Baptist, Busbridge, Godalming. She was laid to rest next to her brother, Herbert Jekyll, and his wife, the artist, writer and philanthropist Agnes Jekyll. The Jekyll family memorial was designed by Edwin Lutyens.