Gustave Caillebotte was born to a wealthy Persian family on August 19, 1848, in Paris. Martial Caillebotte, his father who inherited the family business of military textile was also a judge at the Seine department's Tribunal de Commerce.
Gustave Caillebotte Biography
Gustave Caillebotte was the eldest of his siblings Rene and Martial.  He had a law degree in his hand by the end of 1868, after which he began to practice law.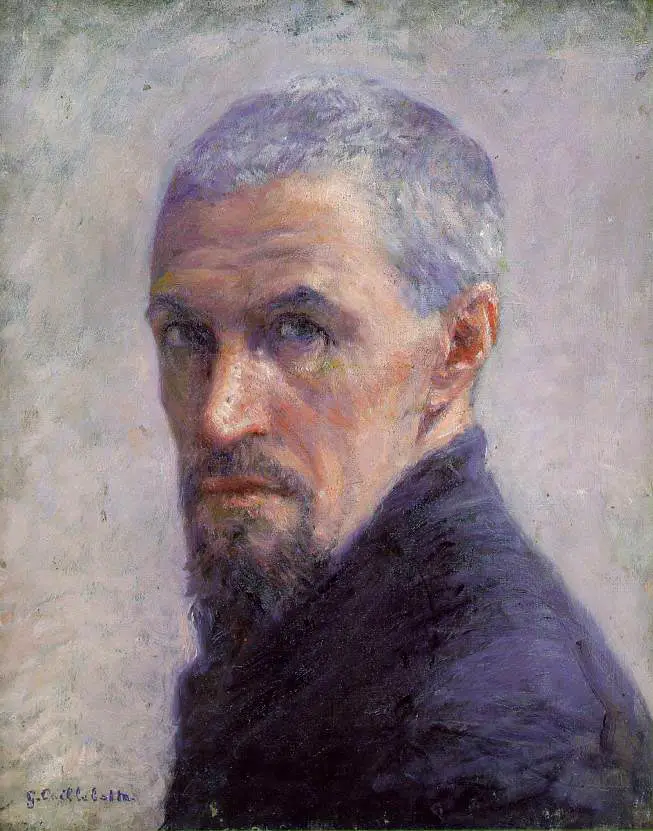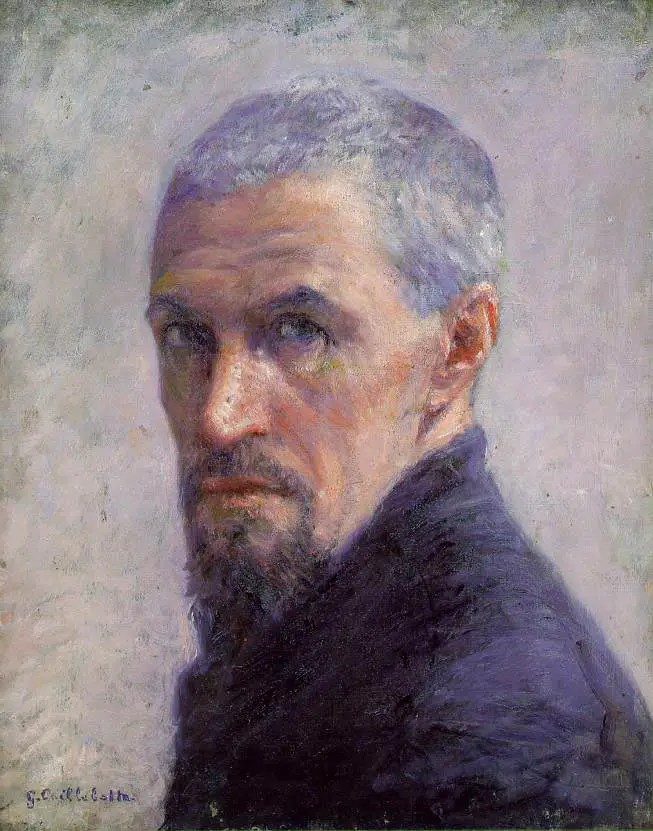 Gustave was also trained as an engineer, being intelligent and ambitious. He also fought the Franco-Prussian war in 1870, where he served in the Garde Nationale Mobile de la Seine.
The Early Life of Gustave Caillebotte 
Every year during the summer, the family went to their estate property which was 12 miles south of Paris in Yerres. This is where Gustave started nurturing his artistic talents. By the time the Franco-Prussian war ended in 1871, he developed a style of his own.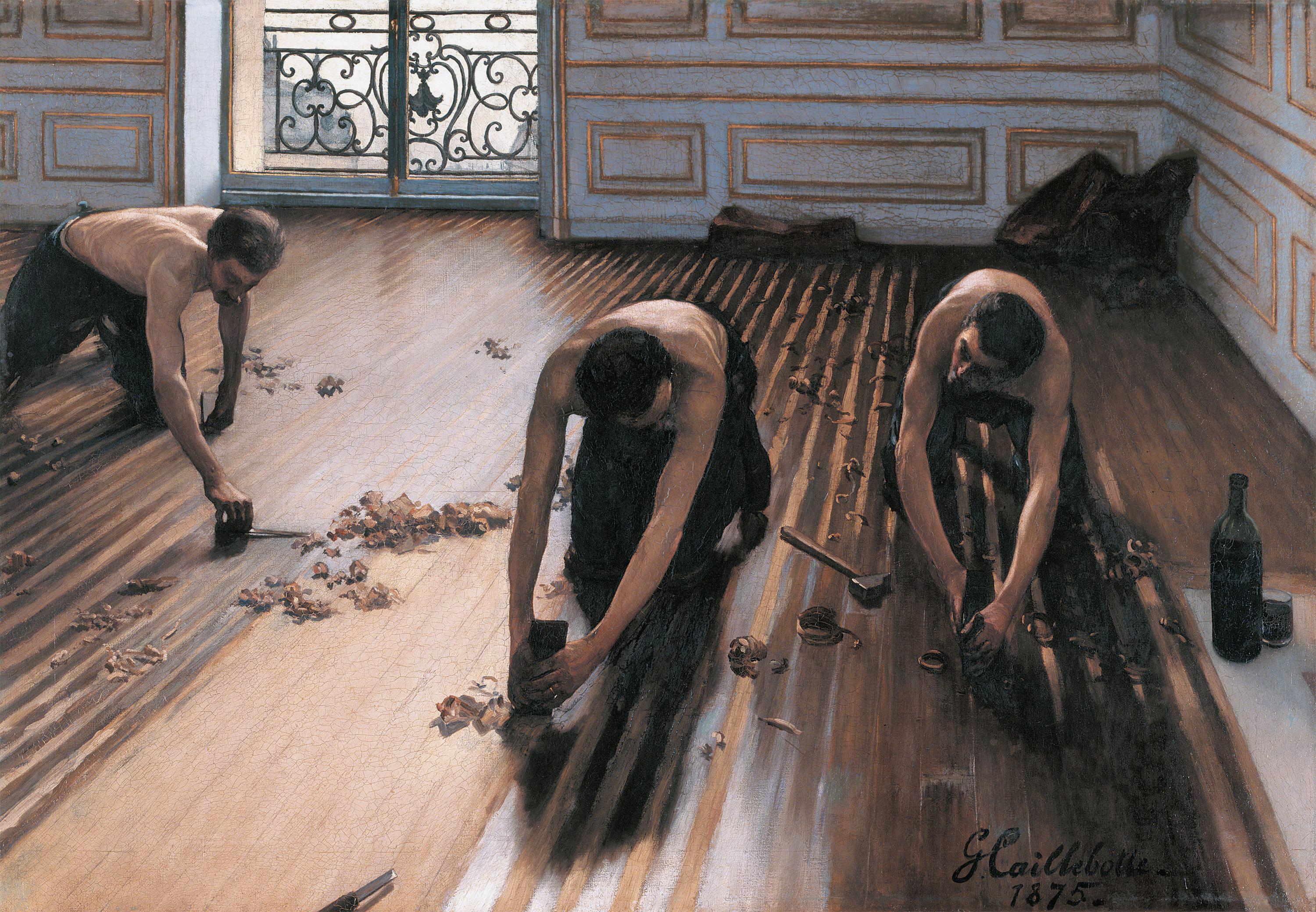 He frequently visited the studio of a well-respected painter  Léon Bonnat who encouraged to go ahead with his dream. In 1873, he enrolled himself at the Ecole des Beaux-Arts but hardly spend any time there.
Martial Caillebotte died in the year 1874 leaving behind a huge fortune which was later divided among Gustave, Rene, and Martial.
Gustave Caillebotte's Midlife Career
He attended the first Impressionist exhibition in 1874 where he met several artists such as Edgar Degas and Giuseppe de Nittis.
He finally exhibited his paintings which included his first masterpiece 'Floor-scrapers, 1875' in the second Impressionist exhibition in 1876.
He painted several canvases which depicted mainly domestic and everyday scenes in a family.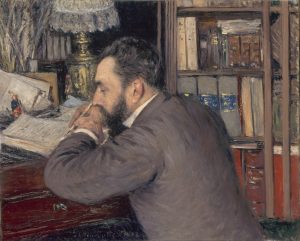 Many family members including his aunt, cousin and family friend were made into paintings. Most of the scenic picturesque belonged from the summer vacations spent in Yerres.  
Gustave Caillebotte Rainy Day
He was most famous for his urban paintings in Paris such as 'The Pont de l'Europe 1876', 'Rainy Day, 1877', 'Man on a Balcony, 1880', 'The Place Saint-Augustin, 1877'. He was greatly influenced by the Japanese prints and new photography technology.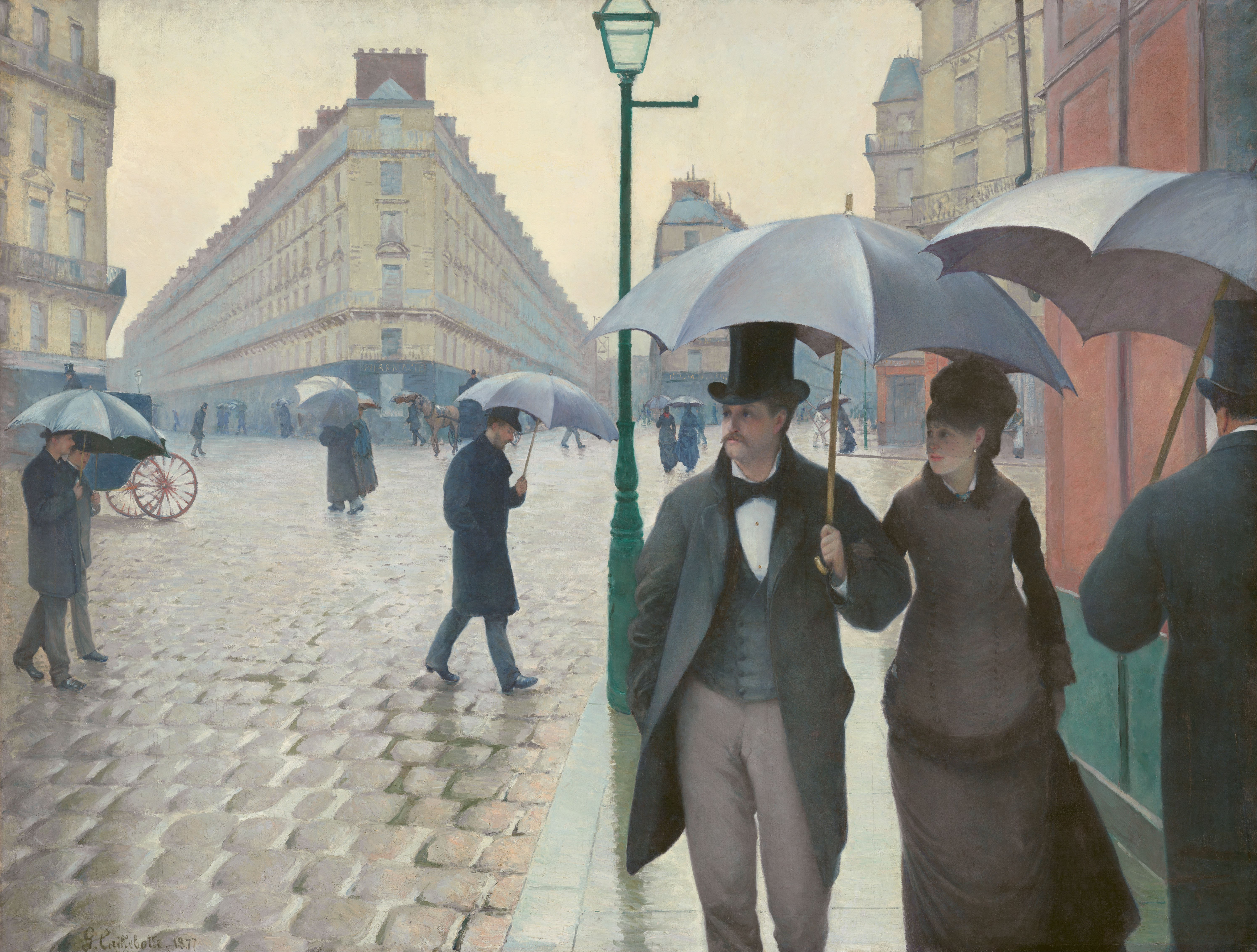 Evidently, by some of the critics, he followed a radical compositional technique which included views while gazing down a high perch or looking up from a slanting floor.
Gustave Caillebotte Paintings
There are several paintings that follow such style such as 'View of Rooftops (Snow), 1878', 'Boulevard Seen from Above (Boulevard Vu d'en Haut), 1880', 'A Traffic Island, 1880'.
His still life paintings mainly focused on foods that were ready to be purchased. In 1890's he made several floral still lifes as well.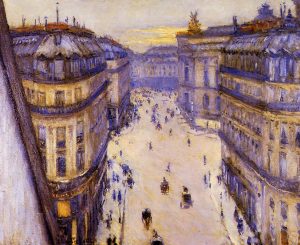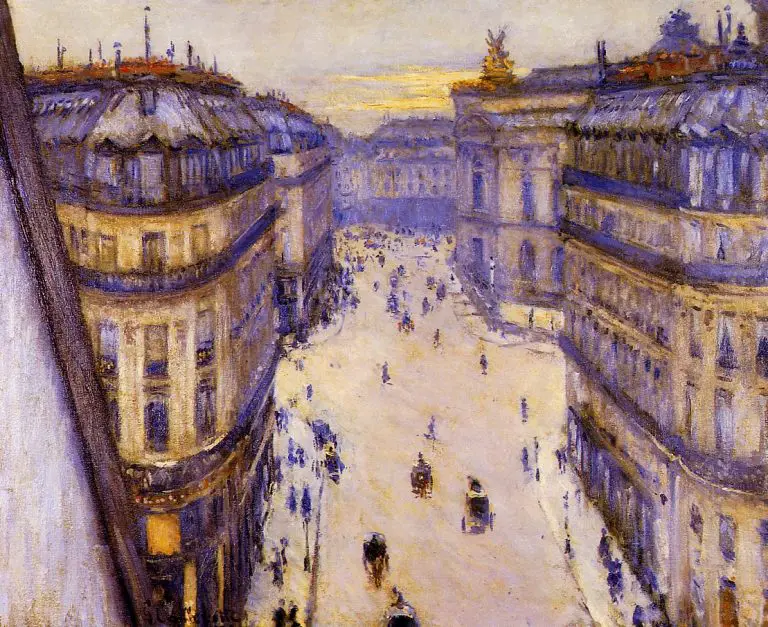 A notable nude painting which followed the same theme of several artists of that era was 'Nude on a Couch, 1882'.
Later life of Caillebotte 
In the year 1881, he settled himself at Petit-Gennevilliers and stopped exhibiting his work. Gustave permanently settled in the banks of the Seine near Argenteuil in 1888. He spent most of his time gardening and building yachts from thereon.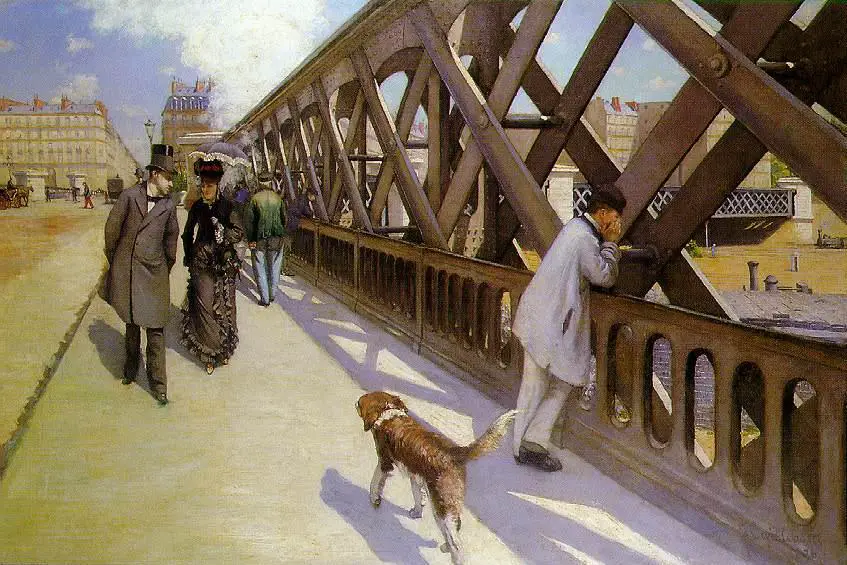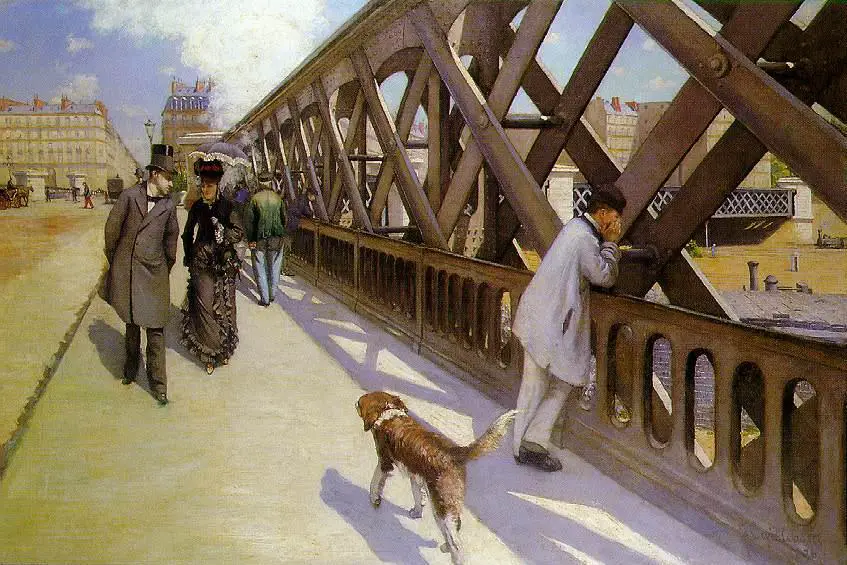 Caillebotte was quite close to his brother, Martial who often came to stay at his place. He left a generous amount behind to Charlotte Berthier with whom he was in a relationship but never married.
Gustave Caillebotte Facts
While he no longer made the effort to exhibit, his fame was reduced considerably. In the year 1894, Gustave was gardening on his property when he suddenly died out of pulmonary congestion.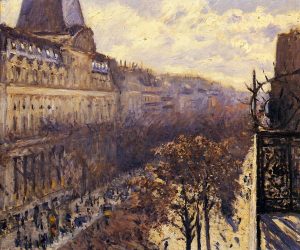 He was later interred at Pere Lachaise Cemetery in Paris. He was forgotten until the 1950s when his family descendants started to sell his work.
More Info On- Joseph Solomon, Antoine Louis Barye,  Frederick Daniel Hardy, John Milne Donald