Victorian age painter Henry Alexander Bowler was born in Kensington on 30 November 1824. He began studying in Private schools only later to join Leigh's School and the Government School of Design at Somerset House to study art.
Early Life And Career Of Henry Alexander Bowler
In 1851 for a short period of time, Henry Alexander Bowler was appointed headmaster of the Stourbridge School of Art but was soon transferred to a teaching appointment in the school at Somerset House.

He also worked as an inspector in the science and art department, and assistant director for art at South Kensington between 1855 and 1876.
Henry Alexander Bowler Biography
On 4 Aug. 1853, Henry Alexander Bowler married Ellen Archer Archer, daughter of Thomas Archer, J.P., vicar of Whitchurch, Bucks, and had three sons and one daughter. From 1861 to 1899 he was a teacher of perspective at the Royal Academy.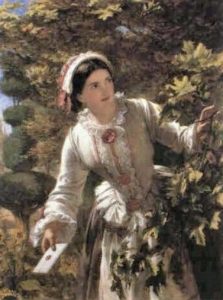 He exhibited as well as held important posts in organizing the international exhibitions at the Royal Academy from 1847 to 1871. 1891 marked his retirement from the science and art department in 1891. Henry Alexander Bowler died on 6 Aug. 1903 and was buried at Kensal Green.
Style Of Panting Of Henry Bowler
His exhibitions mostly contained landscapes. His works seem to be influenced by the pre-raphaelites. One of his work of such a style is a painting which describes God showing Ezekiel the valley of dry bones.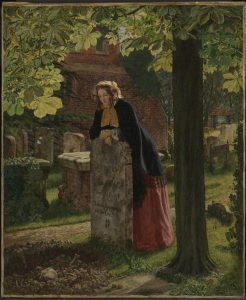 A butterfly rests on the skull of John Faithful, a traditional symbol of the Resurrection. A water-color by him, 'Luccombe Chine, Isle of Wight,' the figure of Jean Goujon, are among some of his exhibited works.
More Info On- John Graham Lounge, Henry Moore Artist, George Frederic Watts, John Leech, John George Brown