Henry Clarence Whaite, also fondly called Clarence Whaite, was a skilled English artist. Clarence Whaite was born in the year 1828, in the city of Manchester. He was quite popular for his superior landscape art paintings of Wales. His father was Henry Whaite and he was a businessman who dealt in picture framing and painted banners. He was also the owner of an old-time art gallery.
Henry Clarence Whaite: Lone Inspiration
Whaite studied at Manchester Grammar School and also attended the Manchester School of Design. He later visited the beautiful country of Switzerland in the year 1850 and was very much motivated by particular mountain scenery. He wanted to visit Switzerland again next year. But, alas he couldn't plan his visit the following year and had to look for scenic mountain view near his home.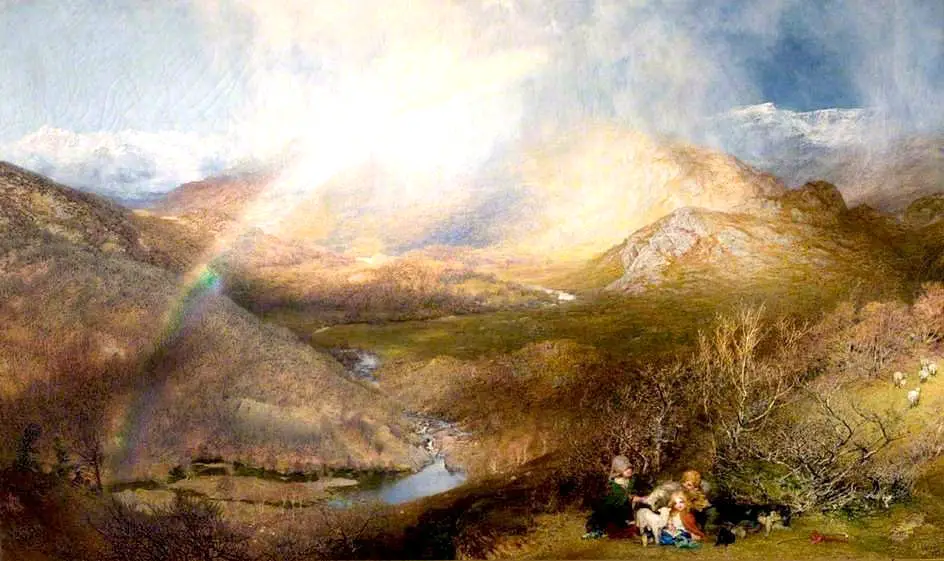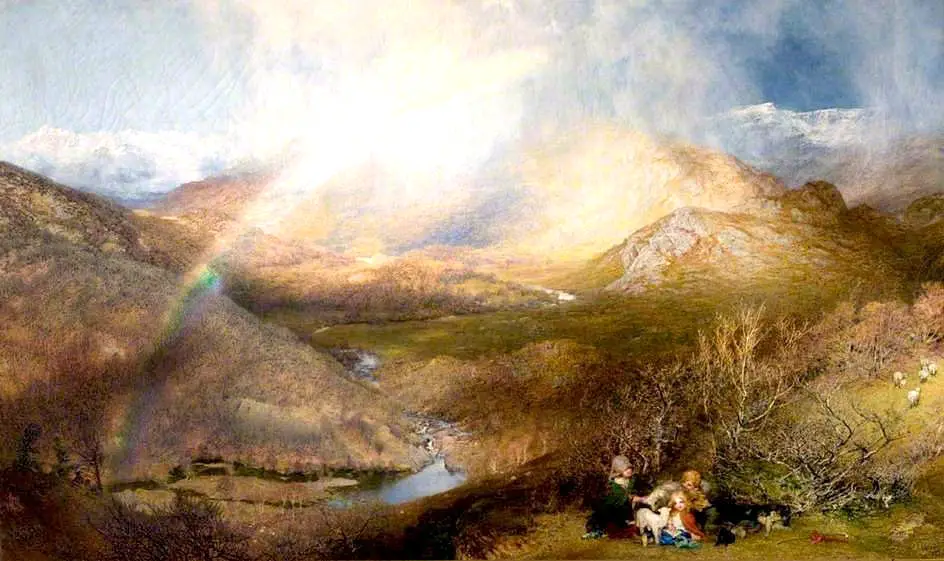 Settling in Manchester & Early Life
His found his inspiration in a picturesque village located in the Conwy Valley of North Wales. So, for the next 20 years of his life, Clarence Whaite stayed in Manchester doing sketches and paintings. In 1870, Clarence settled himself in Tyddyn Cynal House on the river banks. This house near Conwy became his permanent base, he even married a young local lady in 1876, who was known as Jane Alice Griffiths. He became a prominent member of the newly formed Manchester Academy of Fine Arts in the year 1859. As per historical records, his only daughter Lily Florence Whaite also worked hard as an artist and earned herself the status of a popular artist.
Notable Works of Henry Clarence Whaite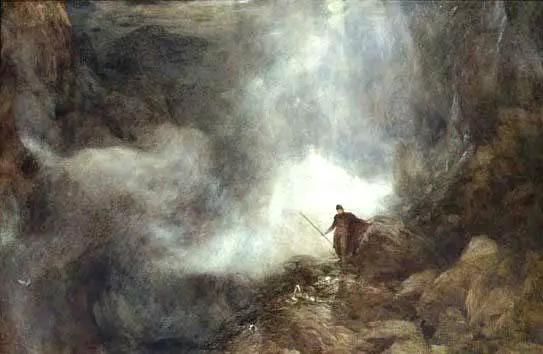 Whaite showcased a unique and vibrant artistic style with watercolours. He was appreciated for his special ability to capture the ever-changing weather conditions in his paintings. His work mirrored his strong religious beliefs, although it was centred around landscapes. He also loved to paint explicit Christian themes such as 'The Awakening of Christian' in the year 1885.
He exhibited his artworks from the year 1851, in the Royal Academy. In 1859, noted art critic John Ruskin reviewed his paintings and commented that while the artwork was exquisite, the excessive touch covering all minute details was not necessary. His famous oil paintings wherein he used spots of quality pure colour schemes, is said to have originated the idea of impressionism that developed later in Europe.
Once in the year 1865, almost all the paintwork submissions of Whaite to the Royal Academy Exhibition was rejected. He then took all his paintings to Ruskin, who then provided him with a detailed critic report and pointed out his shortcomings in comparison to the drawings done by another popular artist called Turner.
Main Features of works of Henry Whaite
Whaite is the only Welshman artist to have found a place in the history of biographies

In his youthful times, when he worked for his art dealer father, he was referred to as a decorative painter

He studied quality art in the city of London, at the Academy schools

The beauty of the Swiss Alps mesmerised him and he decided to devote his life to landscape paintings

He was the president of the Royal Cambrian Academy plus the Manchester Academy

He spent a good part of his life in North Wales, attracted by its majestic mountains and valleys

He was once criticised for his over-emphasis over minute techniques by a famous critic of the 19th century.

Some of his best works include A Buttress of Snowdon, The Rainbow, Barley Harvest, Llyn, The Finding of Taliesin, among many others.
Henry Whaite's uncle, Thomas Whaite was also a painter who used to work in Conwy Valley

Whaite's family were descendants of an artist family, his great grandfather was believed to be a master shoemaker.
Later Years of Henry  Whaite
It was in the year 1881 that Whaite formed a group that comprised of English and Welsh painters or artists to create the Cambrian Art Academy. They added the name Royal to the Academy much later. In the year 1892, Whaite became the president of Manchester Academy, a prestigious post that he held until the year 1912 when he passed away.
In his honour, a great bronze statue of the enigmatic artist was produced by Irish artist called John Cassidy, which was completed in the year 1898. This bust can be located in the Manchester City Art Gallery, though it is not put up for public viewing. Interestingly, a historical letter of thanks, written by Cassidy to the Chairperson of Manchester Arts Club, Mr. Nodal, in connection of payment for the 'Whaite Bronze' is still in possession of the gallery.
Clarence Whaite was laid to rest at the New Church Llangelynnin in the Conwy Valley area. When this church was closed-up in the 1980s decade, it was turned into an art studio for the famed sculptor David Chapman, who was also a noted member of the Royal Cambrian Academy.