Born on 9th July 1830, Englishman Henry Peach Robinson was a pioneer of pictorialist photography earned the term "the King of photographic picture making" and also was a great photographer of the contemporary times.
Robinson had been influential till the discovery of naturalistic photography by Peter Henry Emerson.
Early life and Education of Robinson
Henry P. Robinson was the eldest of the four children of John Robinson who used to be a school teacher in Ludlow, England. Until the age of thirteen, Henry Robinson was educated at the Horatio Russel's academy.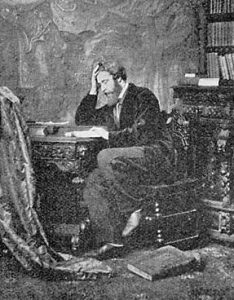 After that Henry took a year's drawing tuition with Richard Penwarne before being apprenticed to a bookseller & printer at Ludlow named Richard Jones.
Henry Peach Robinson
At nineteen, Henry was practicing as an artist. In 1850, he was introduced to photography and it was Hugh Welch Diamond who taught him the use of calotype process and also how to use collodion.
Frankly, it was Diamond who influenced and encouraged Robinson to master the art of photography.
Robinson's Significant Achievements as Artist
Although he carried on to study art, Henry's initial career was in bookselling. In the years 1850-1851 Henry was working for the bookseller based in Bromsgrove Benjamin Maund and the London-based Whittaker & Co. respectively.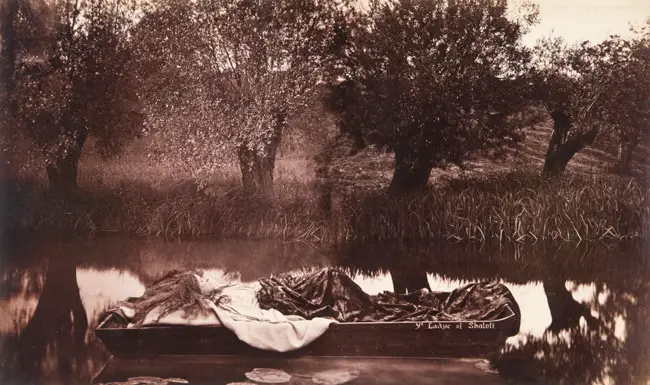 In 1852, his oil painting "On the Time near Ludlow" was exhibited at the Royal Academy. It was at the same time that Henry developed interests in photography and started working on that.
After a few years after meeting with the photographer Hugh Welch Diamond, Henry decided to devote himself to photography and in 1855 he opened a studio to sell out his portraits at Leamington Spa.
In 1856, Henry founded the Birmingham Photographic Society having Rejlander alongside him as a co-founder.
Henry abandoned bookselling in 1857 to become a professional photographer. The first advertisement of his in January 1857, gives details of the 'going rate' of that time.
The limitations of photography cause Henry to the perfect idea of combination painting, for which he is most remembered. Highly, it was one of his friends, Oscar Rejlander who introduced Henry to this technique.
Henry Peach Robinson Biography
The technical difficulty of portraying sky as well as the subject on the same negative caused Henry to assimilate a stock of negative images of the sky to be amalgamated into his pictures.
Feasibly, the most famous of his pictures is Fading away (1858), a composition of five negatives in which he depicts a girl dying of consumption (which we know as tuberculosis) and the despair of the other family members.
It was a controversial picture as some didn't find the subject to be suitable for photography.  Fading Away is a composition of five negatives and a large copy of which if scrutinized, one can see the "joins", particularly the triangle of grey with no detail in it.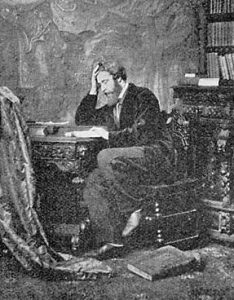 Robinson was elected to serve on the Council of the Photographic Society in 1862 and he continued to serve until 1891 when frustrated by the failure
Henry Peach Robinson of the society to recognize the artistic dimensions of photography, he resigned( whilst still it's Vice-President) and formed the Linked Ring.
The Linked Ring was to be very influential in photographic for over the next twenty years.
The split was healed when the Photographic Society awarded him an Honorary Fellowship – it's the highest award – in recognition of his services towards photography as well as the society in 1990.
Henry Peach Robinson quotes
"It was soon evident in my lodgings that I had become a dangerous lunatic, and there would be nothing left to destroy if strong measures were not taken. So I was turned out of the house, but it was only into the garden, where I was allowed to build a small darkroom of oilcloth."
 It must be confessed that it takes considerable skill to produce the best kind of lies. It is in the hands of first-class photographers only—and perhaps the indifferent ones—that photography can lie. 
The means of producing pictures in our art [photography] are as good as those of producing paintings in Raphael's time
, and
nothing but a deep and earnest study is required to make our pictures rank with the works of the most famous men
.
(1860)
The legacy of Henry Robinson
On 21st February 1901, Robinson took his last breath.
He is buried in Ben Hall Road Cemetry at Tunbridge Wells.
More Info On- William Henry Hamilton Trood, Joseph Solomon, Antoine Louis Barye, William Herschel