Below is the biography of Henry Stacy Marks, British artist who was particularly known for his interest in medieval themes and decorative art. He was speacialised in oil paintings, however, he also worked with watercolours in some of his famous paintings.
Early Life of Henry Stacy Marks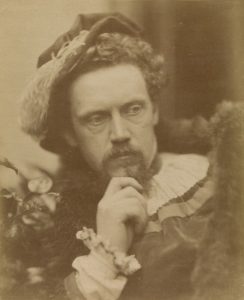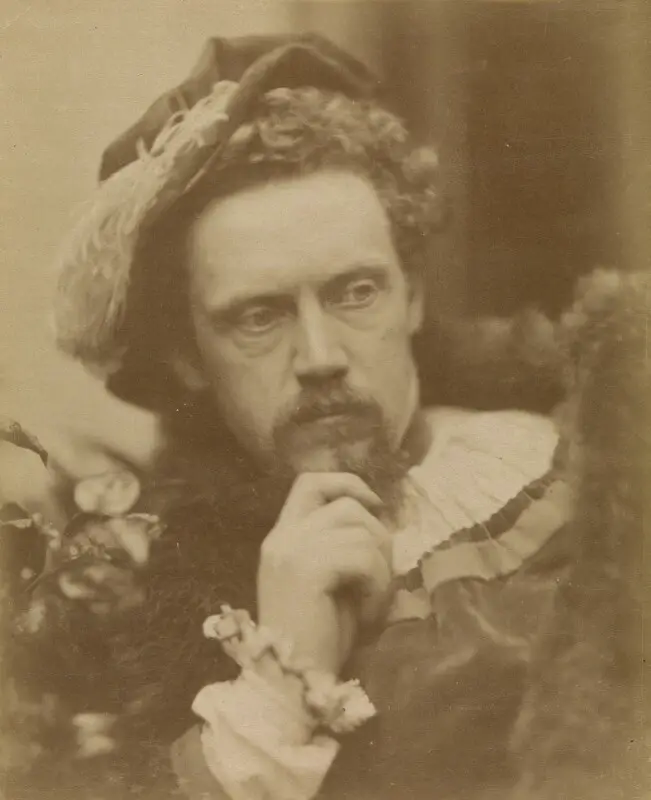 Henry Stacy Marks was born on the 13th of September 1829 at Portland Street, London. His father was a lawyer who later became a coach builder – John Isaac Marks. His mother's name was Elizabeth, she was called 'Paully'. Henry was their fourth surviving child and the eldest among the other children.
He was never good at schooling, which is why his parents sent him to Paris where he became a scholar at the Beaux Arts.
He started studying art from 1851 at the Royal Academy and began exhibiting his works around 1853. He would earn some money out of his paintings with ehich he would support his father's family along with his own. This was during the time of his father's failure as a solicitor.
Art Career of Henry Stacy Marks
His early art depicted his love for Shakespearian literature. He was very fond of living creatures. He frequently made visits to Zoological gardens. He studied the quaint dignity of the storks and the ethnicity of elephants.
He was not only a painter but also a decorator. He painted stained glass and designed the windows outside the walls of the Royal Albert Hall. He made a portrait for Royal personnel like Hugh Grosvenor, the 1st Duke of Westminster. He also worked on decorations and designings for the Duke's personal residence. He decorated them with two painted canvasses 35 feet long of Chaucers pilgrims and nearly 12 panels of birds.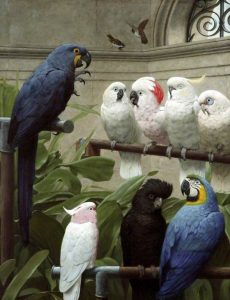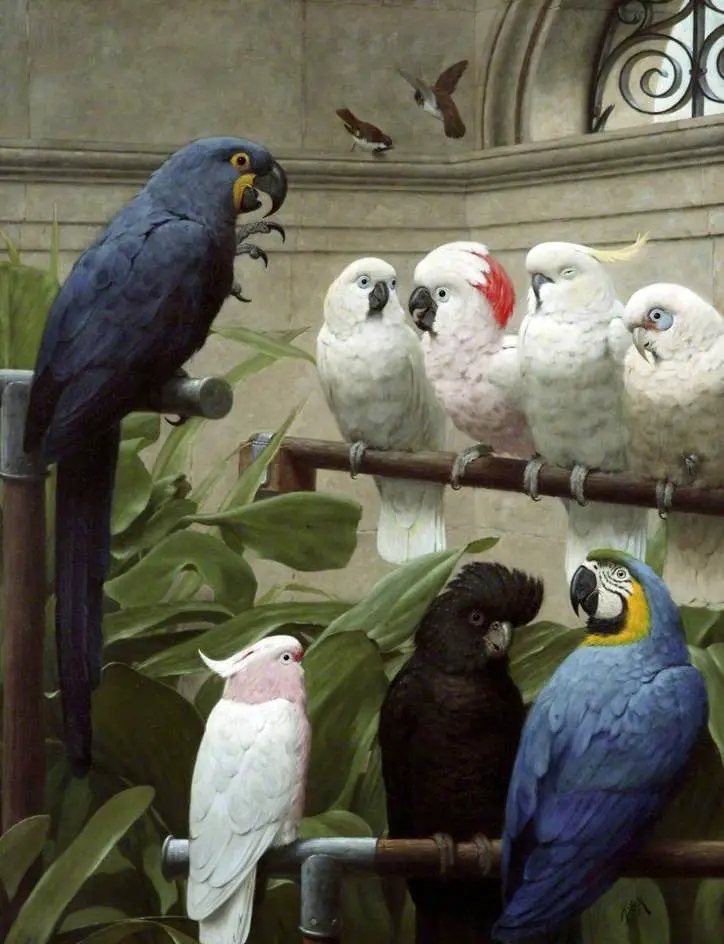 He designed book plates, stained glass windows, Christmas cards, illustrative book covers, panels for theatres, summer houses and halls.
He painted 'Christopher's Sly' in 1854 and 'A Days Earnings' in 1858. 'A bit of blue' in 1877 and many others were exhibited at the Royal Academy.
Marks was known for capturing nature in his art. He was immensely fascinated about the variety of birds in the sky and painted them with high accuracy and detail. His most famous artwork was 'A Select Committee' which was painted in 1891. Today, it is exhibited at the Walker Art Gallery, Liverpool. He also painted 'Convocation' in 1878, after which he was elected as the member of the Royal Academy.
His water colour paintings are exhibited at the Old Watercolor Society and some of them are found at the Fine Art Society.
Some of his works are also exhibited at Parrot House of the famous Eaton Hall, Chester. Three of famous watercolour studies of Birds and eleven sketches of large paintings.
Personal Life of Henry Stacy Marks
Henry married Helen Drysdale in the year 1856. She died in 1892 after which he remarried in 1893 to another painter – Mary Harriet Kempe. They had a son whose name was Walter Marks.
Marks was baptized in a catholic church but brought up as a dissenter.
He wrote his autobiography towards the end of his life called 'Pen and Pencil Sketches'. It was published in 1894.
Death of Henry Stacy Marks
Henry died in his house at London on 9th of January 1898. He was buried inn Hampstead Cemetery, North west of London. At the time of his death, his net worth came to known over 9600 pounds.