A royal bastard is that child that is born out of wedlock by the reigning monarch. The royal notable person like a king might have a child with her mistress. There were many children born out of wedlock and among all of these many get acknowledged at the court and some of them went to find their own dynasties. Other were acknowledged grudgingly or they were not acknowledged at all.
In the 20th century, the British Royals were still following the trend of being the father of illegitimate children.
Prince Albert II of Monaco
Prince Albert's eldest daughter is Jazmin Grace Grimaldi. Tamara Rotolo is the mother of this child who met the prince for the first time in 1991 during the vacations on the Côte d'Azur. The couple got into a relationship. It resulted in pregnant Jazmin Grace. Then, she got away from the prince and raise her daughter far away from the touch of royalty. When the daughter got 11 years old, then contacts were made to the royalty so that Jazmin get to know more about her father.
Prince Albert II of Monaco
Prince was also indulged in the romantic relationship with a flight attendant, Nicole Coste. The relationship lasted for 6 years. II illegitimate child was born named Alexandre Grimaldi-Coste. Prince was in close relationship with his only son but after his marriage with Princess Charlene in the year 2011, he maintained a distance with his illegitimate son.
Captain Mark Phillips
Captain Mark Phillips who was the husband of Princess Anne had an affair with Heather Tonkin. They had a love child too named Felicity Tonkin.
King Alfonso XIII of Spain
He had an illegitimate son, Leandro Ruiz who was born in 1929. He was given the recognition as royal family member after 74 years of his birth.
Ernest II, Duke of Saxe-Coburg and Gotha
He has a childless marriage with Princess Alexandrine but he surely has many illegitimate children and none of them were identified. However, he said that he has three offspring out of wedlock.
King Henry I of England
Robert FitzRoy who is the first Earl of Gloucester is the confirmed illegitimate child of King Henry I. However, apart from Robert, King Henry I had around 22 other illegitimate children. He had only one legitimate child named Matilda. Keep in mind that FitzRoy is the surname for the illegitimate children of Kings and Queens.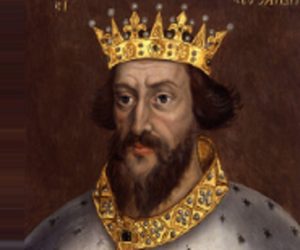 King Henry VIII of England
Henry FitzRoy was the I Duke of Richmond and Somerset and he was the illegitimate child of King Henry VIII with Elizabeth Blount who was his mistress. However, at the age of 18 he died and the reason of death was never confirmed. So, it is a mystery whether he had natural death or he was murdered.
Louis XIV of France
Louis XIV of France was married to Maria Theresa. But still, he had four illegitimate children with Catherine Henriette Bellier. He also had an illegitimate daughter with Claude de Vin des Œillets. He also had seven children with Marquise de Montespan. He also had 6 children with his married wife.
Princess Thyra of Denmark
The Danish Princess had a daughter with her royal aid Vilhelm Frimann Marcher. Since she was born out of wedlock, mother of Princess Thyra gave the baby to a Greek Family. Her name was changed to Kate.
These are only a few examples. There are many illegitimate children of Royal Members. So, apart from scientific discoveries, civil wars, the continent of Europe is also known for sex which involve the Royalty too.