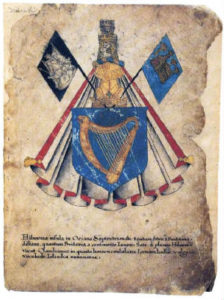 As is popularly known Emerald Isle has a long and complicated history dominated by Viking invaders, foreign conquerors, Irish chieftains and many others. This is the reason why Irish nobility titles vary in name, origin and destination.
Irish nobility titles
Due to the various periods of history of the country, Irish nobility forms come in different forms. The membership is heredity in normal circumstances (although there are exceptions). The benefits are normally honorary but this also may vary from title to title. There are categories of nobility and those who fall into one or more of these categories, those people are referred as Irish nobles.
Here is information about Irish titles of nobility – including Gaelic, Peerage, Squires, Squireens and Squiress, Hiberno-Norman or Old-English
Gaelic nobility of Ireland
Gaelic nobility of Ireland is those who are the dependents of the male line of any historical grade of king or who qualified under the rules of tanistry. This rule was an old Gaelic system for passing of lands and titles. This rule was disbanded in the middle of the 16th century. This group includes the progenies Norse-Gaelic kings also. Titles in Gaelic Nobility are Ri (King), Flaith (Prince), Tiarna (Lord) and Ard Tiarna (High Lord).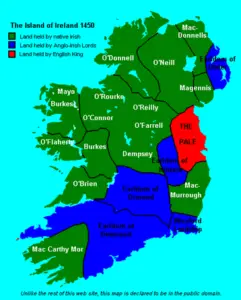 Some of the modern representative of the Gaelic nobility gained a courtesy recognition as Chiefs of the name from the Irish government from 1943 to 2003. However, they did not possess any special legal or political status beyond recognition. They were listed as the Chief Herald of Ireland. This practice ended in 2003 because of some problems and it began to be considered unconstitutional as well. The Gaelic families are divided by race, sept and geography.
Hiberno-Norman or Old-English (Ireland)
This nobility was those who were the descendants of the people who came to Ireland from Wales, England and Normandy after the Normans invaded Ireland in 1169 – 70.
Peerage of Ireland
The peerage of Ireland consisted of the titles of nobility which were created or granted directly by the English and British monarchs in their capacity as Lord or King of Ireland who later were the monarchs of Great Britain and Ireland. The Peerage titles are Duke, Marquess, Earl, Viscount and Baron. Henry Mountcharles, the 8th Marquess Conyngham, is one of the most popular modern-day title holders known mainly for hosting large outdoor concerts at his home, Slane Castle.
Squires, Squireens and Squiress
Last but definitely not the least are the Squires, Squireens and Squiress, who are hold dearly to the hearts at Emerald heritage. In fact, there are no laws in Ireland which state you can call yourself Squires, Squireens and Squiress. It's like calling yourself Mr. or Mrs. This matter is not governed by law, but by definition. Squireen means the little landowners, which is an unquestionable definition.
The only oddity is that there is no minimum size of the land that you need to own in order to be called Squires, Squireens and Squiress. So, you can enjoy the titles as long as you want.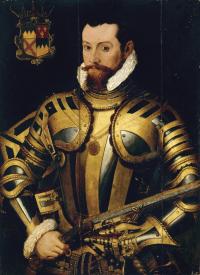 The groups are not mutually high-class. High degree of overlap is there in groups 1 and 2 while lesser degree of overlap is observed between the groups 2 and 3. It is not possible to mention clearly the basis of the overlaps. However, it is assumed that it could be personal or geographical.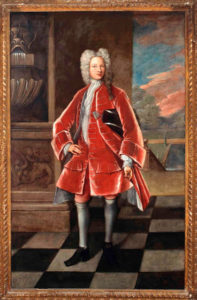 The Republic of Ireland considers the inherited titles of nobility or ranks of distinction inappropriate in modern Ireland. The constitution of Ireland also forbids the state deliberating titles of nobility and the people who wish to use the titles need to take prior permission from the government.
However, the titles of nobility are still used in the Republic of Ireland by the people of noble descendants. In Northern Ireland, which is still a part of United Kingdom of Great Britain and Northern Ireland, noble titles are still used and awarded. You can also read more about the British nobility titles.