James Cameron was a known landscape and portrait painter who born in 1817 in Greenock, Scotland. But in 1833, he moved to Philadelphia with his family.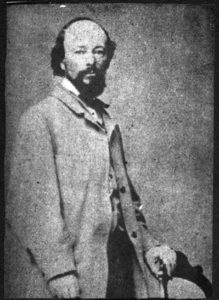 Life and Career of James Cameron  Painter
At the age of 22 years, he decided to become a portraitist and to achieve his goal his moved to Indianapolis. In 1874, he decided to return back to Philadelphia. In the same year, he married Emma Alcock who was also an artist. The couple went on a wedding trip to Italy.
He sent the Italian Landscape from Rome to the American Art Union Exhibition in 1848. Followed by sending Italian subjects in 1849 and 1851 to the Pennsylvania Academy of Fine Arts.
In the 1850s, he shifted to Nashville, soon he moved to Chattanooga. He was accompanied by Colonel James A. Whiteside, a railroad entrepreneur. The entrepreneur offered Cameron a studio space and portrait commissions. Here, he painted many portraits of patrons but still, he preferred Chattanooga and its surrounding areas landscapes. He liked to capture nature on his canvas.
His wife aided him in buying a property at the area which is now popularly called as Cameron Hill. He owned his studio in 1859 at Nashville.
However, there is no whereabout for Cameron during the Civil War. After that, he gave up the painting as Chattanooga disillusioned him.
He failed in the business and after that, he opted for the Presbyterian Ministry. In the end, he shifted to Oakland of California.
Notable Work Of James Cameron
Whiteside family portrait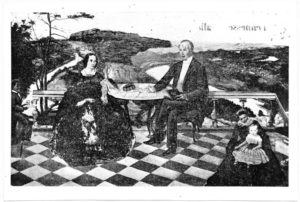 This painting is at the Hunter Museum of American Art. It is the family portrait of the Colonel with Mrs. James A. Whiteside. It also has their young son along with the two family slaves.
He received Cameron Hill as the award for painting the portrait of the Colonel James A. Whiteside family.
BELLE ISLE, FROM LYON'S VIEW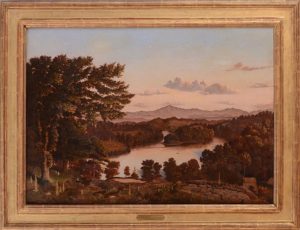 James Cameron Artwork