James Stark was an English landscape painter of the Norwich School. He had started showing interest and talent in art at a very early age.
James Stark Biography 
Stark was born on 19 November 1794 in Norwich. His father, Michael Stark was a Scottish dyer.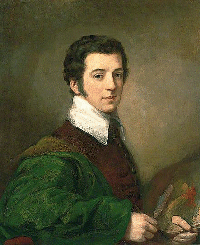 James Stark received his education at Norwich School. From 1811 to three years he was apprenticed to the landscape artist, John Crome.
Life and Career of James Stark
It was in the same year that his painting, A View of King Street River, Norwich was displayed at the Royal Academy, London. Not only this, but he also exhibited at the Norwich Society of Artists in the same year.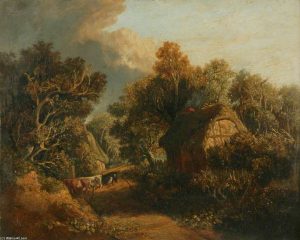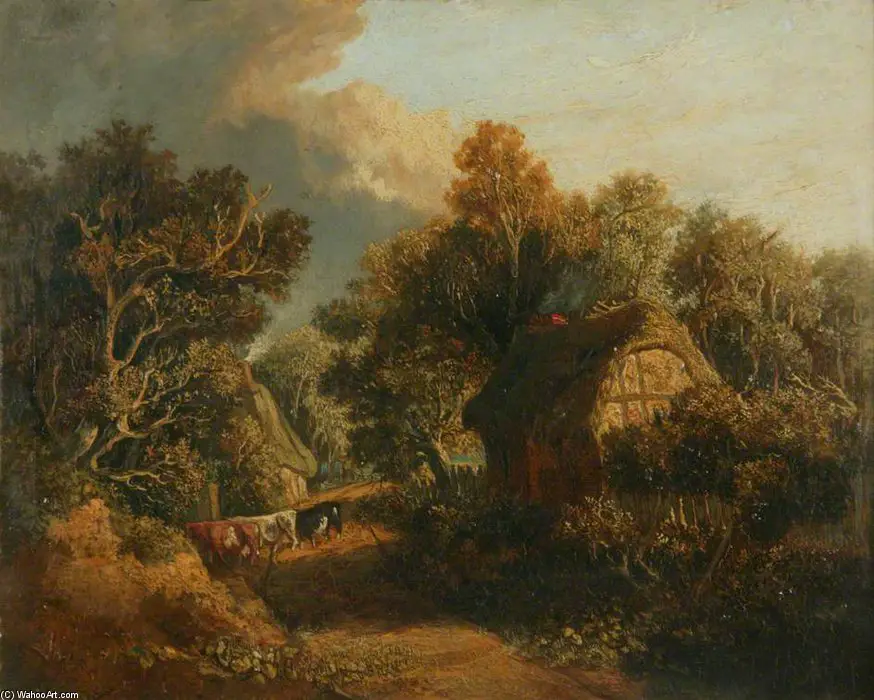 He was elected a member there in 1812. After the end of his apprenticeship, in 1814, he moved to London. Here he met William Collins. He became Stark's friend and influenced his work later
James Stark Facts
Exhibitions of Stark's paintings were held in British Institution in between 1814 and 1818. He even won a prize of £50 in 1818.
However, in 1817, he joined Royal Academy School as a student. He studied for two years there, but due to health issues, he returned to Norwich where he devoted himself to painting.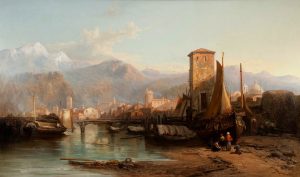 He painted the sceneries around the city and he completed a series of paintings of Norfolk rivers. It was etched and published in 1834. He married Elizabeth Younge Dinmore in 1821.
James Stark Painter
In 1830, he went back to London and settled there. He exhibited his paintings at the British Institution, the Royal Academy as well as at the Society of British Artists.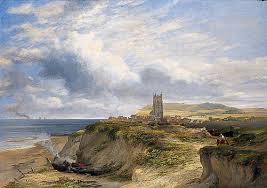 In 1839, he moved to Windsor where he painted many pictures of the sceneries along the Thames. He moved back to London for his son, Arthur James Stark's artistic education, who became a landscape and animal painter. Stark died in March 1859.
James Stark's Painting Style
Stark's style was thoroughly English and very truthful, though it was based on Chrome and influenced by the study of the Dutch masters. He undertook the work of the sceneries of the Rivers of Norfolk in 1827 and completed it in seven years.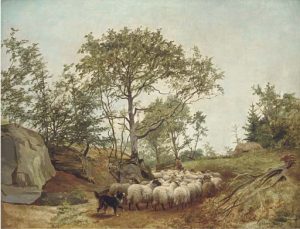 The paintings clearly depict his artistic interests, dedication and excellent qualities of work. Although you can easily predict the influence of Chrome in his works, he avoided the largeness and power prominence usually found in Crome's works.
His works depicted gentle truth and quietness of manner. Stark worked with pencil and chalk along with oils and watercolor. Most of his paintings are kept in the Art Gallery and Castle Museum in Norwich.
More Info On- Pierre Auguste Renoir, Antoine Louis Barye, Aubrey Beardsley