James Tissot, born as Jacques Joseph Tissot was a famous French painter and illustrator. He had been revered as a successful painter of the Paris society before moving to London in 1871.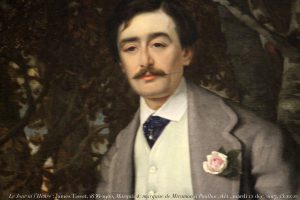 He had become famous as a genre painter where he would portray fashionably dressed women in the various scenes of everyday life. He had also painted various scenes and characters from the Bible.
Early Life of James Tissot Family
Jaques Joseph Tissot was born on October 15, 1836, in the port town of Nantes in France. he had spent his early childhood there. Tissot's father was Marcel Theodore Tissot and a successful drapery merchant.
His mother, Marie Durand was a devout Catholic and had instilled pious devotion in the heart of the future artist. Marie would assist her husband in the business and also design hats.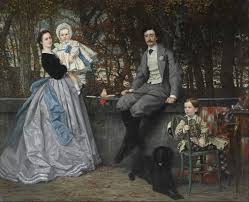 The time Tissot spent in Nantes was most likely the reason for his frequent depiction of shipping vessels and boats in the later works. His parents were involved in the fashion industry and might have been a great influence on the painting style developed by him.
James Tissot Paintings
Also, the fine depiction of women's clothes in the paintings are proof of this. He had decided to pursue painting as a career by the time Tissot turned 17. Though his father opposed his decision, Tissot was supported by his mother in the chosen vocation.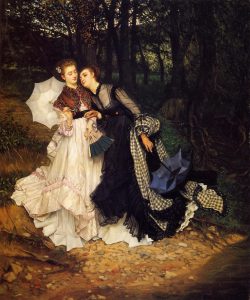 He began using the name of James around this time and by 1854, he became known by this name. There is speculation that Tissot might have adopted the name because of his growing interest in English culture and traditions.
The Career of James Tissot
Tissot had traveled to Paris in 1857 to pursue an education in art. Tissot enrolled at the Ecole des Beaux-Arts while staying with his mother's friend, Elie Delaunay.
He would study in the studios of Louis Lamothe and Hippolyte Flandrin, two successful Lyonnaise painters, studying under Jean-Auguste-Dominique Ingres.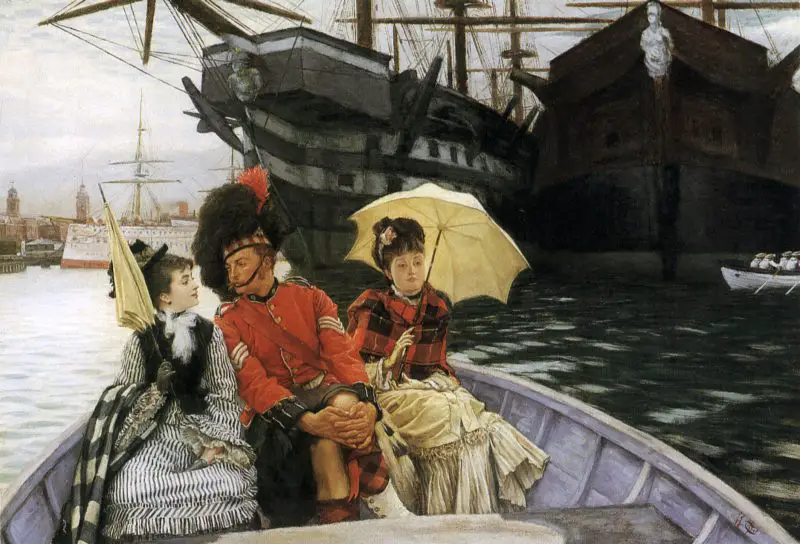 Lamothe aided the most in Tissot's studio education and he studied by copying the works at the Louvre, as was done by most others in their early years.
James Tissot Biography
Tissot made the acquaintance of James McNeill Whistler and the French painters Edouard Manet and Edgar Degas.
Tissot put five paintings of scenes in the Paris Salon for the first time in 1859, depicting scenes from the Middle Ages, mostly from Goethe's Faust. His works showed an influence of the Belgian painter Henri Leys.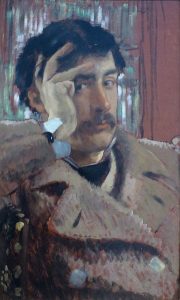 The German painters Moritz Retzsch and Peter von Cornelius also had their influences. After his first exhibition at the Salon, the French government had also paid him 5000 francs for the depiction made by him of The Meeting of Faust and Marguerite in 1860.
The painting had been exhibited the next year, along with other paintings and a portrait. He had also been awarded a medal.
Rise to Fame
Tissot's painting Walk in the Snow had been supplied by Emile Pereire for the international exhibition in London in 1862. Three more paintings were displayed at the London gallery of Ernest Gambart in 1863.
By that time, he had suddenly shifted focus from his medieval style to the depiction of modern life through his portraits.
James Tissot Style
Soon, Tissot had gained success as an artist with high critical acclaim. Tissot had also explored Japonisme and Japanese costumes and objects in his pictures and expressed his influence and style like contemporaries such as Claude Monet and Alfred Stevens.
Tissot had even fought in the Franco-Prussian War and been a part of the improvised defense of Paris. He had been part of two companies like the Garde Nationale and Paris Commune. However, he left for London in 1871.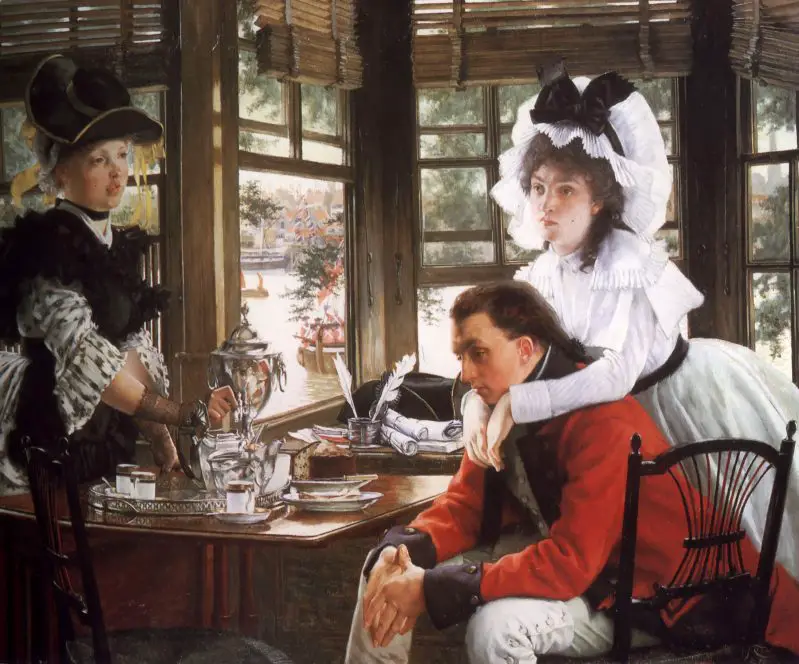 He had already worked for the magazine, Vanity Fair as a caricaturist for Thomas Gibson Bowles. He had also been exhibited at the Royal Academy and thus arrived in London with well established social and artistic connections.
James Tissot Lifestyle
Tissot gained his reputation as a painter of elegantly dressed women in scenes depicting a fashionable lifestyle. Tissot bought a house in St. John's Wood in 1872.
His popularity gained such heights that it is said that there would be iced champagne at the disposal of visitors in his waiting room.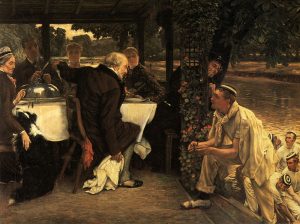 He also gained the membership of The Arts Club in 1873. Tissot had met Kathleen Newton in 1875, who was a divorcee and soon became the painter's companion and frequent model.
She had given birth to Cecil George Newton in 1876 and is believed to be Tissot's son. She moved in with him until her death from tuberculosis in 1882.
Later Years of James Tissot
Tissot died on August 8, 1902, in Doubs, France in the Chateau de Bouillon. His illustrations were widely used in literature even after his death.
Tissot's portraits of fashionable ladies got some rekindling of interests in the first half of the 20th century and started being sold at record prices.
More Info On- Lowes Cato Dickinson, Princess Louise, Richard Dadd, Thomas Miles Richardson, John Tenniel