Jane Morris was a model and muse to English artists William Morris and Dante Gabriel Rossetti. Jane later married Morris who was a poet, novelist, translator, textile designer, and social activist.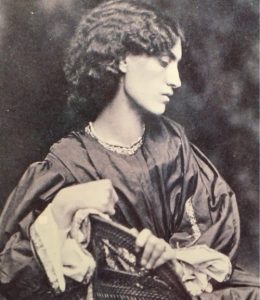 A quiet woman by nature, Jane possessed a modest background. Since she had a long, pale face with a mass of long brown hair, she represented an alternative beauty to traditional, golden-haired and rosy-cheeked stunners of the era.
Jane Morris Biography
As the pre-Raphaelites skilfully captured her beauty in many popular artworks, Jane's appearance paved the way to a new standard of beauty. Rosette captured her reserved character in his written and artistic works beautifully.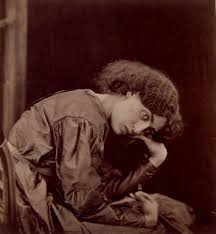 The story of Jane Burden, the beautiful daughter of a stableman, who appeared in some of the world's famous paintings, is actually fascinating.
Life of Jane Morris
Jane Burden was born in Oxford on 19 October 1839. Her father was Robert Burden, a stableman and his wife, Ann Maizey was a laundress. Her mother was illiterate and perhaps came to Oxford as a domestic servant. Not much is known about Jane's childhood, but it is believed to be poor and deprived.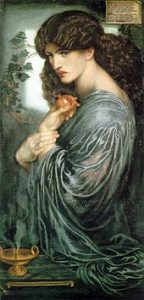 In October 1857, when Jane attended a performance of the Drury Lane Theatre Company in Oxford with her sister Elizabeth, she was noticed by Dante Gabriel Rossetti and Edward Burne Jones. They were struck by her beauty and asked her to model for them.
Jane Morris English Artists
Jane modeled for both, Rossetti and Morris. Although she had a soft corner for Rosette, he did not reciprocate because he was engaged by that time. Jane then got engaged to Morris and married him.
However, she had admitted that she did not love Morris. Further, since her education was limited, she was privately educated in order to become the wife of a rich gentleman.
Eventually, she became proficient in French and Italian as well as became an accomplished pianist having a stronghold in classical music.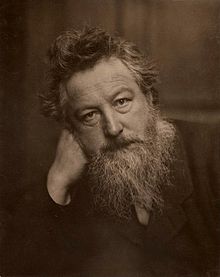 Her manners and etiquettes became so sophisticated that contemporaries started referring to her as "queenly". This helped her move freely in upper class later in her life.
Jane was possibly the heroine of "Miss Brown", an 1884 novel by Vernon Lee and the later film, "My Fair Lady". She was later known for her embroideries as she was a skilled needlewoman also.
Jane Morris: Marriage and Relationships
Jane married William Morris on 26 April 1859 at St Michael at Northgate. They had two daughters, Jenny and Mary. In 1871, Morris went to Iceland and left his wife with Rosette to furnish the newly took house and spend the summer there.
This was the time when Jane became closely attached to Rossetti and became his favorite muse. Rossetti shared an emotional relationship with her and painted her till his death in 1882.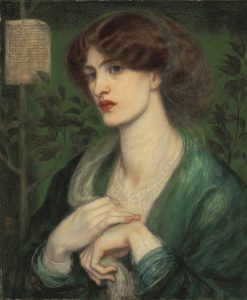 She had inspired him to write poetry and is said to be at the back of some of his best paintings created. Rossetti also tried to glamorize her in his paintings which is quite obvious when her real pictures are seen.
However, Rossetti's women models enabled him to present a livelier and more realistic representation of human emotions including love.
Jane Morris Rossetti
Rossetti also showed his affection towards Jane in his written verse. In his paintings, Rosette portrayed Jane with her blank look with longing upward stare and a sense of sadness.
In many ways, those paintings depicted Jane, trapped in an unhappy marriage longing for a fulfilling relationship with her true love, Rosette.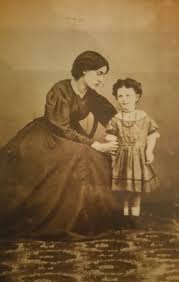 Their relationship is believed to have started in 1865 and continued till Rossetti's death at different levels.
Jane met Wilfred Scawen Blunt, a poet and social activist in 1884 at a house party thrown by a close friend. Both got attracted towards each other and became lovers by 1887.
Jane Morris Facts
They remained close friends until his death. However, they even had the sexual relationship which lasted till 1894. Moreover, Blunt was her last love because two years after the end of this relationship, her husband died.
She was left white-haired developed while nursing him and the trauma of losing him as well. After that, she preferred to remain alone for the rest of her life.
Jane Morris outlived her husband for 16 years and died on 16 January 1914 peacefully at the age of 75. She was buried in the churchyard of the church of St George in Kelmscott.
More Info On- Morris and the Kelmscott Press, William Morris Hunt Painter