Jeremy Bentham; His Origin, Childhood, Family, and Academia: He is mainly known for his compositions on jurisprudence was born into a family with strict and bit authoritative parents,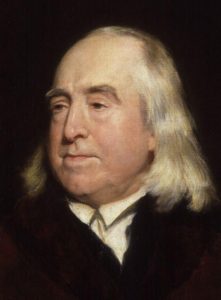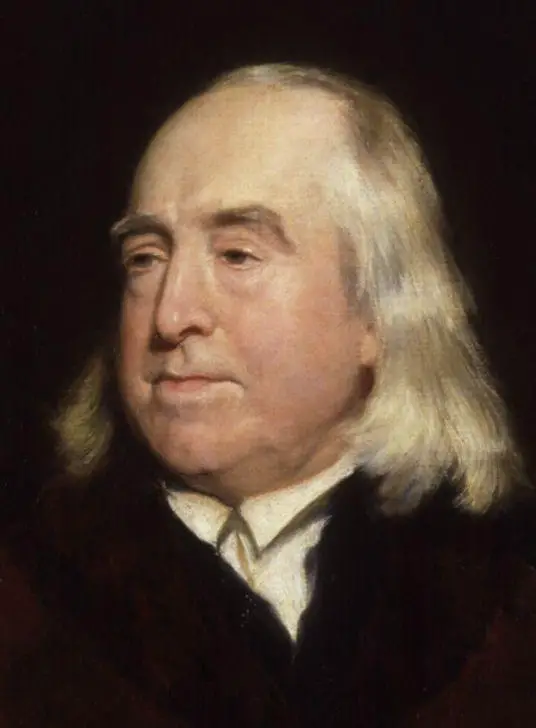 Especially his father who was into pawn breaking and used to practice attorney as a family legacy had to be retained.
Jeremy Bentham Biography
Jeremy Bentham was focused on his academic circuit from his early years and was also called the "philosopher ".
Since childhood, he was an avid reader and used to read an array of books of different genres such as war, politics, romanticism, classical literature, pure poetry, fantasy and so on and so forth.
This enhanced his knowledge and his command of language as well. His passion for academia was always there in him since his childhood.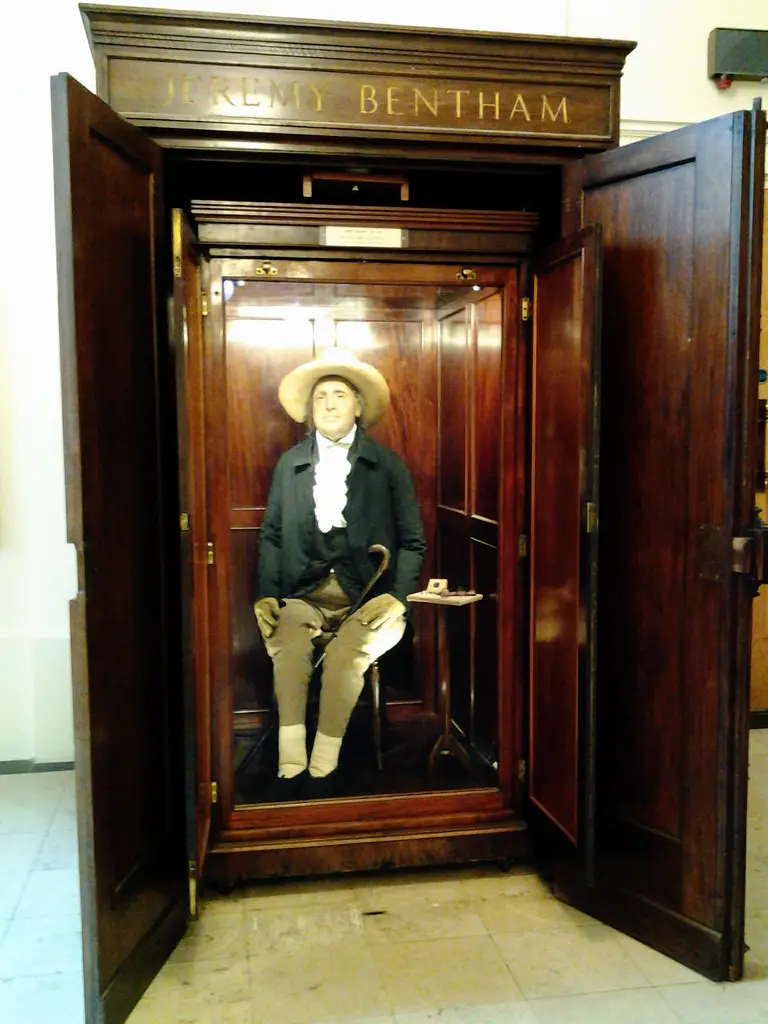 Getting admitted to the Queen's College, Oxford; he got to sharpen his skills with high scopes and prospectus.
Becoming a member of the Lincoln's Inn was there of his legacy and hence, he took his graduate degree at the age of 16 and then started retaining his legacy as a member of that society.
After that, he did pursue his master's degree as well. After taking his master's degree in 1766 he left Oxford University in 1767.
Jeremy Bentham did not Take up Courtly Manners 
Jeremy Bentham was known to join Lincoln's society in the year 1817 but did never cope well with the courtly manners and ways.
He hardly spoke a few words there and could not meet his family's expectations to survive and excel in that ambience and to retain their legacy by staying in that society.
Bentham's Philosophy
His main ideology was the greatest happiness principle
Jeremy Bentham's Creations
Bentham a fragment on government, political tactics, the principles of morals and legislation are some of their most notable creations by.
He also composed books based on his thoughts and research on current affairs jurisprudence, administrative protocols, sexual irregularities and so on and so forth.
Jeremy Bentham's Philanthropic Deeds and Thoughts for Wellbeing
The person was a great social activist who used to think about society as a whole and their well-being used to matter the most to him. He fought for human rights conservation and also used to look into the matter of animal safety issues.
Jeremy Bentham was always against staunch laws that were malevolent. He supported the flexibility of laws that could be changed in accordance with the situation and human demand. Jeremy Bentham contributed in the economic structure formation and reformation.
Jeremy Bentham's Ideology
Jeremy Bentham used to talk about spiritual well-being as well because physical well-being could have been assured by many ways and means but spiritual and mental stability was of utmost important to get rid of any sort of abysmal situation.
"Good is anything that causes, the least pain and great pleasure, and evil is what is
                                    Most painful and least pleasurable "
Such thoughts conceived the principles that he did put down in his most famous book – "An Introduction to Principles of Morals and Legislation ".
Death
Jeremy Bentham lost his life in 1832 on June 6. His loss was mourned by all as he was known as the protector of human rights and laws when it was tough times.
More Info On- Edward Bulwer Lytton, John Wesley