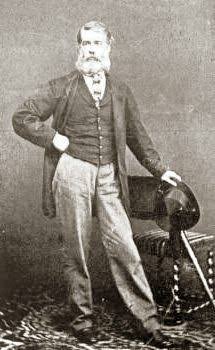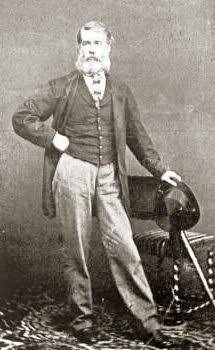 Early Life of John Absoslon
John Absolon was a precocious painter and printmaker born in Lambeth, London in 1815. His father was a tailor and a military clothier, and he encouraged him to pursue his talent and by the age of 15, he started to earn living as a portrait painter.
By the age of 17, he began exhibiting his paintings. He was working a scenery painter for theatres in Drury Lane and Convent Garden, London.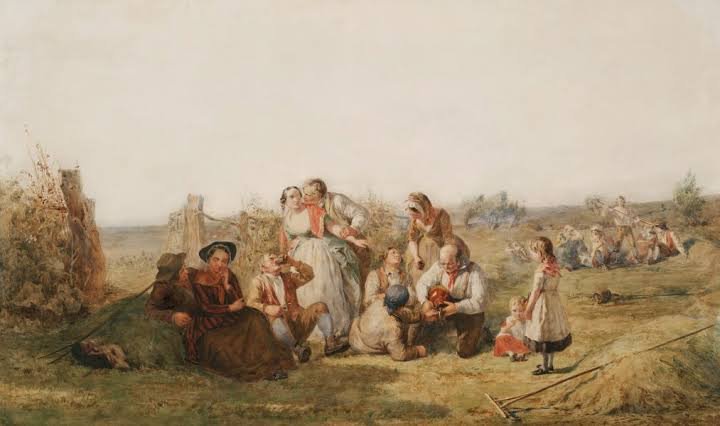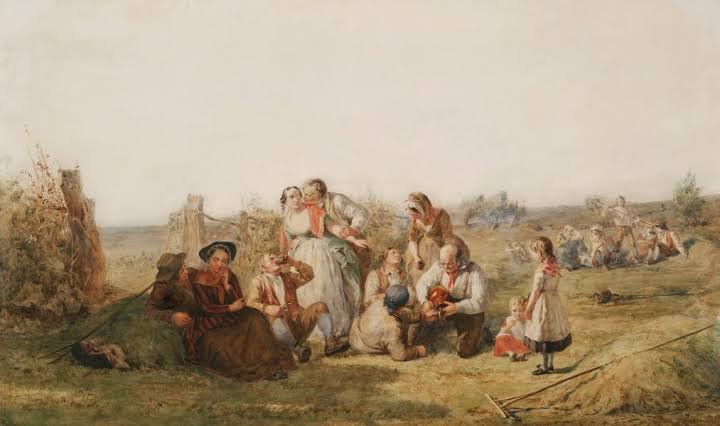 John Absolon's Career
From 1832 – 1835 he lived in Paris and started making watercolour paintings and on his return to London in 1839 he became the member of the New Watercolour Society. His paintings were exhibited at the Royal Academy.
In 1843 he produced illustrations for an edition of Isaac Walton's Compleat Angler and of James Beattie and William Collins. He was well known for his landscape paintings of Europe, including France, Switzerland and Italy.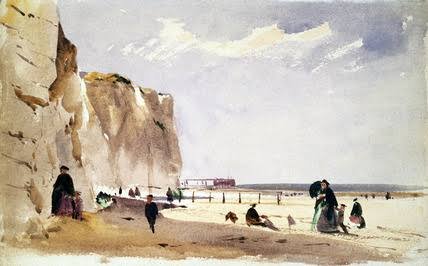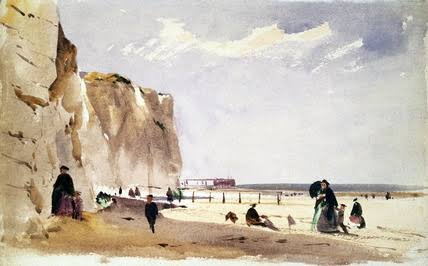 His artwork contributed to the Great Exhibition which was published in the Recollections of the Great Exhibition of 1851. His paintings were exhibited at the Royal Society of Artists, Birmingham; Walker Art Gallery, Liverpool; Royal Institute of Oil Painters, London; Royal Society of British Artists, London, Manchester City Art Gallery; Royal Institute of Painters in Watercolours, London. Absolon also painted scenery for Queen Victoria, who organised performances of Shakespeare's plays at Windsor.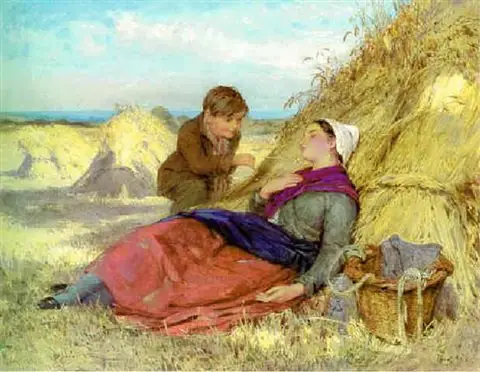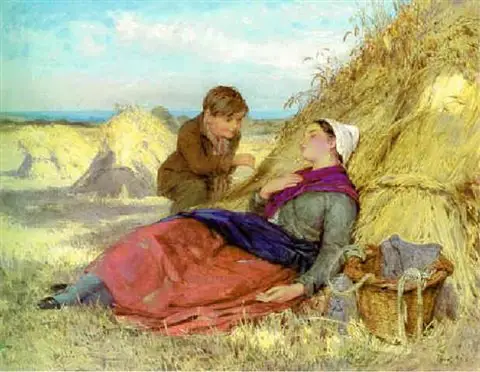 John Absolon' s Artworks
Absolon was married on 31 December 1837 to Mysie de Mansfield Mac Glenning and had 10 children. His famous works include:
• Metare (1845)
• First night in the monastery, Dopscen (1856)
• Goldsmith Workshop (1860)
• Coast Scene Normandy (1860)
• The Haymakers
On 26 June 1895 Absolon died at Chetwynd Road, Highgate, Middlesex.